Rider photos sourced from MotoGP.com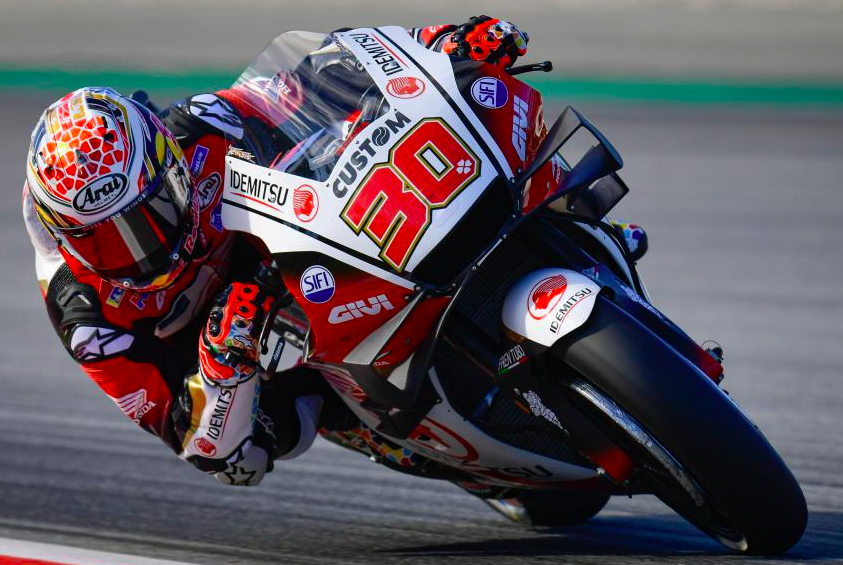 The surprises and drama of the 2020 MotoGP season has touched just about every team and manufacturer across the grid. And while Honda may not be consistently found in the limelight, they have endured their fair share of thrill and commotion. Leading in points for the historically dominant team is Japanese rider, Takaaki Nakagami who is currently ranked 7th in the World Championship. Now he may not be cranking out Marc Marquez results, but the young satellite rider is basically holding the manufacturer on his back as the next ranked Honda rider is Alex Marquez in 16th place with 27 points.
We at Grand Prix Scout are all about giving credit where credit is due, especially to those who tend to fly under the radar. Today we are going to highlight various aspects of Nakagami's 2020 performance to better understand his journey through this unforgettable season.
---
Nakagami's average qualifying position is 11th place.
Although his average qualifying position falls outside of the top 10, his average finishing position is 7th.
It is evident that Nakagami is able to maintain forward momentum between the flags as he commonly finishes ahead of where he starts. Supporting this statement is his Average Efficiency Index ranking of 10th, Average Predator Index ranking of 9th and Average Prey Index ranking of 11th. These three variables offer a bird's eye view of his performance, showing that his efficiency between the flags is competitive and he has a proven ability to protect his lines and overtake at opportune times. Although we would like to see a higher ranking across the indexes, Nakagami is continuing to evolve, learn and improve on the circuit. At this point, ranking in the middle of the pack for these calculated, fine detail oriented skills is a promising sign for his future.
This season has been a very important year for the young Japanese rider as he refines his skills and learns to prioritize specific factors each race. In fact, Nakagami has proven his ability to dance along the line of speed and consistency as both his Average Speed and Average Consistency Indexes rank 5th out the group.
It is evident not only through his annual championship rankings but also his performance indexes that Nakagami has greatly refined his race skills and execution strategy since joining the premier league. As he continues to push both himself and the Honda, we hope to see a continued balance between speed and consistency as that gives Nakagami a significant advantage over the other greener riders. His performance this year has been solid as he tends to fly under the radar with a strong and consistent finishing rate. Time will tell how quickly the LCR rider will reach the top but if he continues on his current performance trajectory, we may see a new face challenging the podium contedors.