Rider photos sourced from MotoGP.com
Below we have provided the 2020 pre-season rider trajectory rankings for both Speed Index and Consistency Index.
These trajectories track the rate of improvement for each rider's historical performance and offer an outlook for the upcoming season. Riders are ranked from strongest rate of improvement down to smallest rate of improvement and take into account the 2015 – 2019 race seasons.
A smaller number resembles a quicker improvement rate over time as ideally both the speed index and consistency index will decrease in value each season.  These values represent the slope of each rider's trajectory.
We would like to note that the riders with weaker rankings will generally fall within 1 of 2 categories:
They are more seasoned in the series and are focused on refining their superior, established skills at a smaller level
They have yet to find their competitive edge/harmony with their bike and remain in the earlier development stages
Riders with less than two season in the MotoGP series are not included as they do not have an appropriate amount of data to calculate a trajectory.
Speed Index Trajectory Ranking: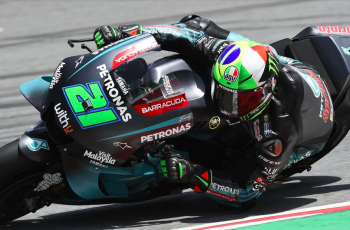 | Rank | Index | Rider |
| --- | --- | --- |
| 1 | – 0.1681 | Franco Morbidelli |
| 2 | – 0.1339 | Alex Rins |
| 3 | – 0.1057 | Jack Miller |
| 4 | – 0.1031 | Tito Rabat |
| 5 | – 0.0952 | Takaaki Nakagami |
| 6 | – 0.0758 | Maverick Vinales |
| 7 | – 0.0619 | Danilo Petrucci |
| 8 | – 0.0362 | Andrea Dovizioso |
| 9 | – 0.0303 | Cal Crutchlow |
| 10 | – 0.0209 | Marc Marquez |
| 11 | + 0.0126 | Aleix Espargaro |
| 12 | + 0.0135 | Pol Espargaro |
| 13 | + 0.0213 | Valentino Rossi |
| 14 | + 0.0648 | Andrea Iannone |
| 15 | + 0.1383 | Johann Zarco |
---
Consistency Index Trajectory Ranking: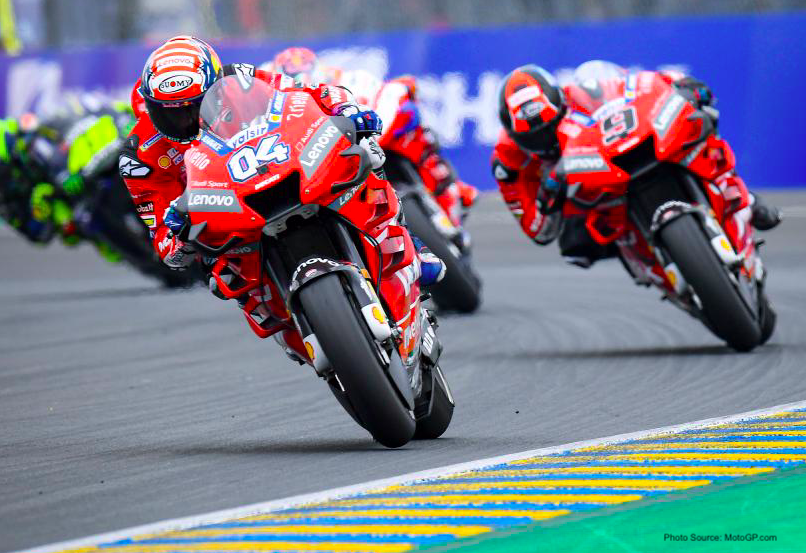 | Rank | Index | Rider |
| --- | --- | --- |
| 1 | – 0.0047 | Andrea Dovizioso |
| 2 | – 0.0042 | Jack Miller |
| 3 | – 0.0036 | Johann Zarco |
| 4 | – 0.0031 | Maverick Vinales |
| 5 | – 0.0017 | Valentino Rossi |
| 6 | – 0.0010 | Alex Rins |
| 7 | – 0.0008 | Cal Crutchlow |
| 8 | – 0.0007 | Danilo Petrucci |
| 9 | – 0.0001 | Pol Espargaro |
| 10 | 0 | Aleix Espargaro |
| 11 | + 0.0001 | Tito Rabat |
| 12 | + 0.0007 | Marc Marquez |
| 13 | + 0.0017 | Andrea Iannone |
| 14 | + 0.0034 | Franco Morbidelli |
| 15 | + 0.0079 | Takaaki Nakagami |