* DOTD = Data of the Day *
Rider photos sourced from MotoGP.com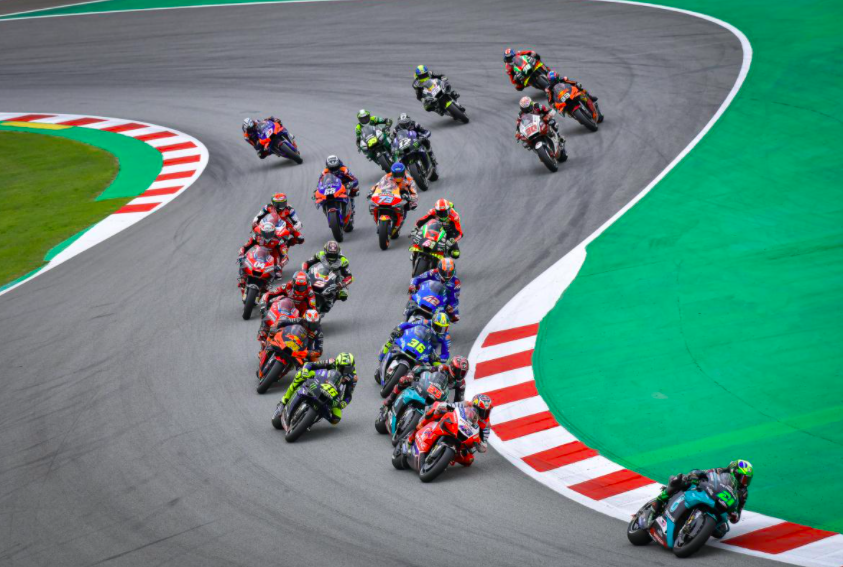 Ranked as the #1 circuit for total net movement between riders, the Circuit de Barcelona – Catalunya tops our list on unique venues that consistently delivers the action. The profile of this circuit is diverse and has proven not to reward specific manufacturers, but instead, comes down to individual rider adaptability and style. Consistently facing teams and riders with challenging weather conditions, the Catalan Grand Prix presents new obstacles each year.
Now we say that the Catalan GP is competitive, but just how close does it get? And more importantly, which years have been the closest? Is there a trend in rider performance across the entire grid? Let's take a look back at the last three years…
The ranges in both Speed Index and Consistency Index have gradually increased from 2018, to 2019, to 2020. This means that there is currently a larger gap from the strongest index to the weakest than there was 3 short years ago. From this, we can infer that while some riders are accelerating at a quick pace, that momentum forward is not tricking down the grid and performance gaps are forming. Ideally, the range would remain small, but given the dynamic profile and characteristics of the Circuit de Barcelona – Catalunya, the reasoning behind the gap becomes more clear and frankly, understandable.
| | | |
| --- | --- | --- |
| | Speed Index Range | Consistency Index Range |
| 2020 | 0.786 | 0.051 |
| 2019 | 0.718 | 0.048 |
| 2018 | 0.428 | 0.032 |