Rider photos sourced from MotoGP.com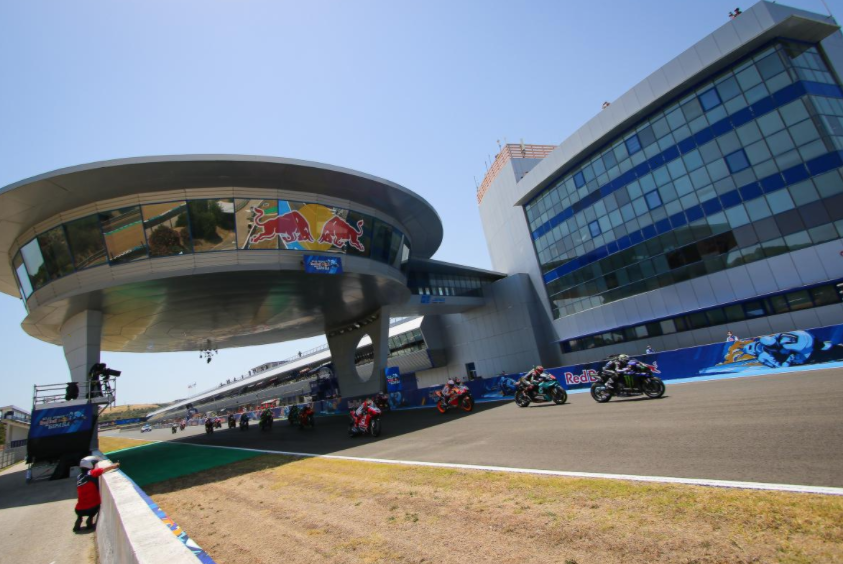 The 2020 MotoGP season started with a BANG as three of the top riders crashed out either before or during the race, earning them quality time with the on-site medical team, MotoGP rookie Fabio Quartararo snagged his first victory in the premier league and Desmo Dovi landed himself on the podium for the first time at the Circuito de Jerez. Needless to say, it was a weekend to remember.
The beauty of a silly season such as this, is that it is already time for round two as riders begin another long, hot race weekend in Jerez! Crutchlow, M. Marquez and Rins have all been cleared to partake in the race weekend after their various surgeries and treatments that patched each of them up quicker than fans had expected. The competition is tighter than ever with the more seasoned riders trying to hold off the up and coming generation. If MotoGP 2020 continues to roll as it began last weekend, fans and teams are in for a rollercoaster of a season with a highly competitive handful of riders already proving their ability to claim the World Champion Title.
If you watched last weekend's race, you may relate to this – that by the time the checkered flag was out, I was not only speechless but very much confused as to what I had just witnessed. With each lap topping the last in regards to raw talent and ambition throughout the grid, it was hard to unpack what exactly happened in those grueling 25 laps. Lucky for you, that's where Grand Prix Scout comes into play as we dive into the nitty gritty details that define each rider and ultimately "peel the onion back" on what happened.
Today we are going to look at the Efficiency Index rankings from the opening round in Jerez. This unique index is considered a "derived index" as it is built off a handful of other indexed variables. Let me break that down…
---
The Efficiency Index identifies a rider's ability to make forward progress throughout a race. This index takes into account each rider's performance in both free practice and qualifying as the starting grid position is used to weight/handicap the overall efficiency.
This index rewards riders for 4 complimentary performance factors:
1. A strong starting grid position
2. A positive net movement meaning they finished the race ahead of their starting position
3. A large net movement value which suggests they overtook a significant amount of their opponents
4. A lower volatility signifying productive movement
---
Below we have provided the ranking of riders from last weekend. You will notice that this index identifies talent across the grid, meaning it highlights those who may not have been in the leading group but nevertheless maintained a strong, perhaps overlooked performance. Within the rankings we have provided a brief explanation the top 3 riders, identifying what influenced their index.
*Those who crashed are ranked by their index from the start through the lap they crashed on.
MotoGP 2020, Round 1 – Efficiency Index Rankings
Johann Zarco – While this may come as a surprise to most, Avintia Racing rider, Johann Zarco ended the opening GP with the strongest Efficiency Index. Although his qualifying was nothing to brag about, Zarco maintained forward momentum throughout the race, picking off 7 of his opponents with zero riders overtaking him. In fact, Zarco was one of the two riders on the grid that had a Prey Index of 0, meaning him and one other were the only riders who did not let an opponent pass them on a lap to lap basis.
Alex Marquez – 2020 rookie, Alex Marquez has an almost identical story to that of Johann Zarco. A weak qualifying started A. Marquez from the back of the grid but similar to Zarco, the young Spanish rider slowly crept his way through the pack, ending the race with a Predator Index of 7 and a Volatility Index of 7. What does this mean? Just like Zarco, A. Marquez maintained steady forward movement between the flags and used his prey instincts to protect his position and prevent others from passing, earning a Prey Index of 0.
Andrea Dovizioso – While there is not one single major factor that resulted in a superior index for Dovi, it is the balanced mix of elements that landed him high on the ranking. A 3rd row start off the grid, positive net movement between the flags, Prey Index of 1 and an average volatility compared to his opponents ultimately created the perfect storm. It's subtle, but Dovizioso's years of experience allowed him to make wise decisions throughout the race, enabling him to pick off some of the most competitive podium contenders.
Miguel Oliveira
Iker Lecuona
Franco Morbidelli
Danilo Petrucci
Fabio Quartararo
Jack Miller
Maverick Vinales
Takaaki Nakagami
Marc Marquez
Tito Rabat
Pol Espargaro
Aleix Espargaro
Brad Binder
Valentino Rossi
Francesco Bagnaia
Joan Mir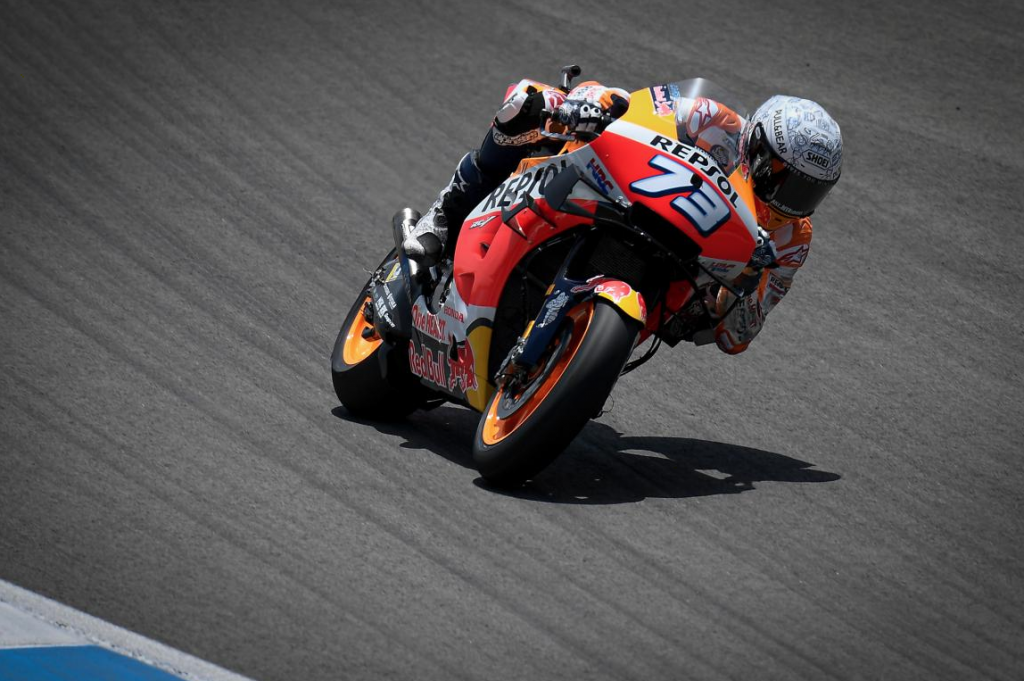 The Efficiency Index is a supplementary tool to Grand Prix Scout's other performance indexes as it identifies hidden gems within the grid that may have suffered in the speed or consistency department, ultimately excluding them from the limelight of the media. A rider with strong efficiency skills is one to watch as the index is composed of numerous elements that carry a heavy weight during race day. Those who are able to strategically overtake their opponents while defending their lines and position reflect a strong skill-base that when matched with speed and consistency, will develop into one hell of a racer.