* DOTD = Data of The Day *
Rider photos sourced from MotoGP.com
Generally speaking, Grand Prix Scout's Efficiency Index identifies a rider's ability to make forward progress throughout a race. Within this single number lies a handful of very important, individual performance indexes that allow us to gain a broad view of each rider within a race. This unique index takes into account each rider's performance in both free practice and qualifying as the starting grid position is used to weight/handicap the overall efficiency.
The Efficiency Index rewards riders for 4 complimentary performance factors:
1. A strong starting grid position
2. A positive net movement meaning they finished the race ahead of their starting position
3. A large net movement value which suggests they overtook a significant amount of their opponents
4. A lower volatility signifying productive movement
To help illustrate the tools used to build the Efficiency Index, we are going to examine the top 3 ranked riders (in Efficiency Index) from the 2019 American Grand Prix. We will identify what exactly about their performance contributed to a superior index why this ranked them so strongly.
#1 – Jack Miller, Pramac Ducati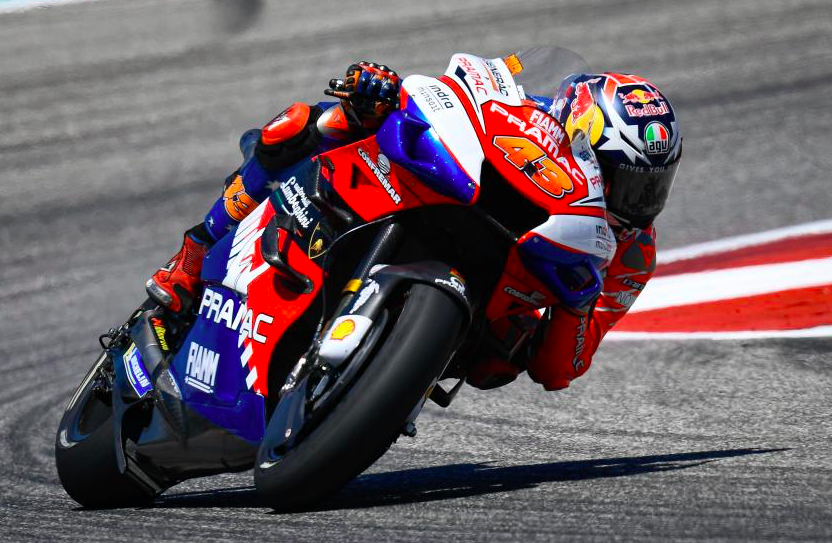 A 2nd row grid start is the first variable that bumped up Miller's Efficiency Index. As we said before, the grid position is used to give credit to those who performed well prior to the Sunday race as they cranked out competitive times to place them high on the starting grid.
Miller maintained a balanced Predator / Volatility Index ratio which indicates that every pass he made was effective and he did not endure tiring, back and forth battles with his opponents. Because of this, we can infer that his forward movement was efficient and his Prey Index was zero as he finished each lap either in the same position or ahead of the previous lap.
#2 – Alex Rins, Suzuki Ecstar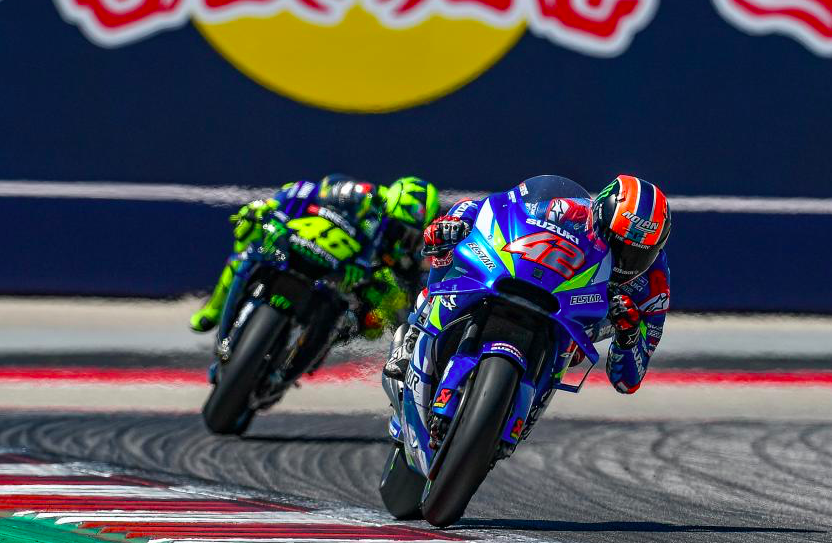 Whereas Jack Miller was rewarded for his superior qualifying position, Alex Rins was actually penalized for a 3rd row start from P7. Although a 3rd row start is still a notable qualifying position, this identifies why the COTA winner who blew everyone's minds away is ranked 2nd.
Alex's Predator / Volatility Index ratio is like Miller's on steroids. He was able to maintain forward movement throughout the race as he swiftly crept from P7 to P1 with no backwards regression. His exceptionally matched Predator to Volatility ratio indicates methodical passes that allowed him to efficiently move forward with little wasted energy.
#3 – Francesco Bagnaia, Pramac Ducati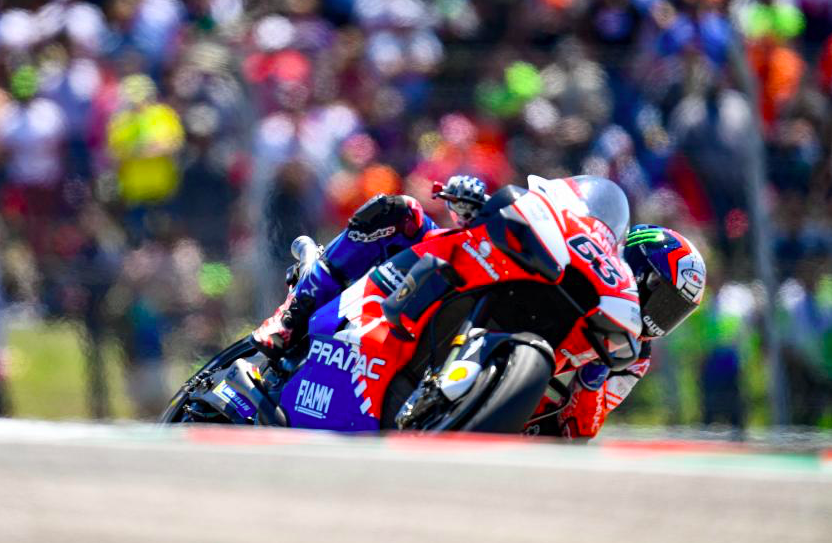 The young Ducati rider may not have started from the front row or finished on the podium, but he is the 3rd and final rider who maintained forward movement between the flags with out any overtakes from one lap to the next. As you can see, a balanced Predator / Volatility Index ratio carries a significant weight on the Efficiency Index.
Bagnaia started from P12 on the grid which he was rightfully penalized for as he had the weakest qualifying out of the 3 riders of study. But unlike the other 9 riders who qualified ahead of him, Bagnaia matched his Predator Index with an identical Volatility Index. As we know, this means he efficiently made passes while defending his position against those around him.
By analyzing these three riders, we are able to explore how each variable carries a unique weight on the Efficiency Index. Grid position, net movement (Predator vs Prey) and the level of volatility in a rider's position all play a role in the development of this unique Index.