DOTD = Data Of The Day
All rider photos sourced from MotoGP.com
Although we may not see riders on the Termas de Rio Hondo Circuit for quite some time, we decided to flashback to the 2019 Argentina Grand Prix. The race weekend never disappoints in Argentina as each race keeps spectators on the edge of their seats and teams (stressfully) sit back to watch as riders fight for the valuable, early season championship points.
Below we have provided last year's race recap that focuses exclusively on Marc Marquez and Cal Crutchlow – two incredible riders, two very different outcomes…
---
April 1st, 2019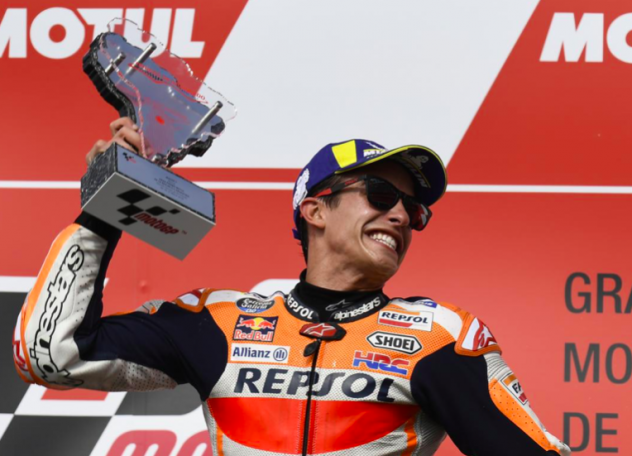 Both Crutchlow and Marquez showed great promise going into the race weekend but after a controversial jump start, Crutchlow was penalized with a ride through penalty. While some believe it was a deserved accusation, many believe it was, let's just say… BS, and cost him a podium finish at the Termas de Rio Hondo.
Although Crutchlow was directed to ride through the pit lane, his performance for the remaining laps was a phenomenal way to stick it to the officials as he climbed his way through the pack and ended in 13th place.
On the contrary, Factory Honda rider Marc Marquez got a strong start off the grid, pulled ahead and checked OUT! Setting a fast race pace, Marquez lead the group for all 25 laps and earned his first 1st place finish of the 2019 season.
So how did their performances compare? With such contrasting positions, these two had surprisingly similar performance indexes.
All Sectors Combined:
Combined Indexes:
Marquez: 0.050
Crutchlow: 0.166
Although Crutchlow got heavily penalized for his jump start, a combination of his comparable race pace to the pack leader (Marquez) and his strong sector consistency not only allowed him to climb through the pack, but it also resulted in him bringing home the second strongest combined index of the group.
As we so clearly saw on Sunday, Marquez maintained an incredible pace throughout the entire race. Although his speed was superior to his opponents, his consistency for all sectors combined was not as competitive. While we can attribute this to his historical struggle of maintaining a high level of consistency, we must remember that when a rider has pulled ahead from the pack, consistency becomes less essential and staying on the bike at a safe pace becomes the goal.
Crutchlow: A man on a mission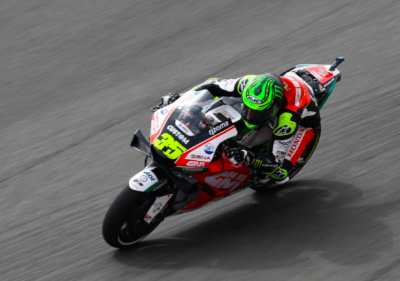 We can confidently say that Crutchlow was on a MISSION after his ride through penalty. Having to climb his way from the back, Crutchlow's pace was something worth noting. Holding the second fastest sector 1 cumulative time, the fastest sector 2 cumulative time, the fifth fastest sector 3 cumulative time and the third fastest sector 4 cumulative time, Crutchlow reminded us why he was on our MVP list.
No one could have predicted Crutchlow's penalty but it is fair to say that if he hadn't received it, we would have seen the Honda rider fighting for a podium position.
With two very different starts off the grid, we were happily surprised to see Cal Crutchlow produce a similar performance to the current World Champion, Marc Marquez. We hope to see Crutchlow come back strong at the upcoming GP in Austin, Texas where Marc Marquez has historically DOMINATED.
Good luck to both Honda teams, we'll see you in Texas!