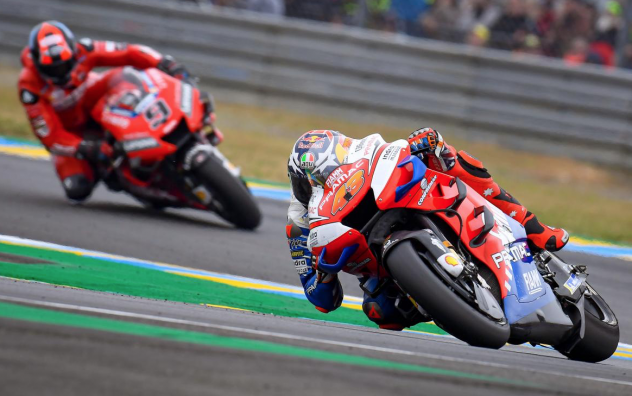 Jack Miller had a strong 2019 season as he battled the best of the best and landed himself 5 podium finishes. The young Australian rider was a contender for a 2020 Factory Ducati seat but will remain with the Pramac Ducati team through 2020.
Miller has shown recent signs of significant development in his riding style/technique as he begins to refine his strong skill base and study his leading opponents. In the past, Miller faced major obstacles with tire preservation and overall race strategy. He was often seen pushing 110% for the first half of a race before slowly falling back into the sea of opponents. More often than not, it was a question of "Where did Miller go??"
As he enters his 6th season in the MotoGP series, we see a big push from the Australian as he has refocused and proven his mature riding ability. In fact, Jack Miller ranks very high for the 2020 pre-season rider trajectories as he falls within the top 3 for both categories.
So what's the bottom line?
Jack Miller is evolving as a MotoGP rider. His maturity and precision shone through multiple times this last season and his attention to detail has paid off tremendously. The small refinements in performance are clearly portrayed through his Consistency Index trajectory ranking where he sits 2nd, just behind fellow Ducati rider, Andrea Dovizioso.
Early signs of consistency is favorable in racers as it displays critical attention to detail and often sets the podium riders apart from the remaining group. While some riders may take a bit longer to achieve a superior level of consistency, the moment they are able to match their dominant sector times with a finer consistency… well this is when they prevail!
Jack Miller ranks 3rd for Speed Index trajectory and shows great promise going into the 2020 season as the two components (speed and consistency) are beginning to align.