Rider photo sourced from MotoGP.com
Earlier this week we dove into the French Grand Prix and discussed Jack Miller in comparison to Ducati rockstar, Andrea Dovizioso. Today, all eyes are Danilo Petrucci!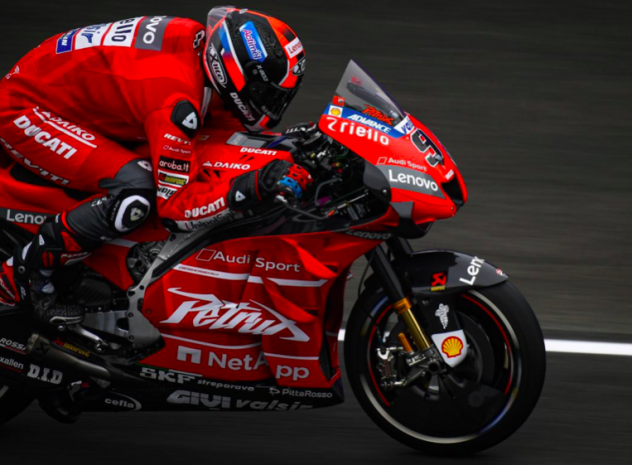 The newest member of the Factory Ducati team, Danilo Petrucci has revealed a similar bag of tricks as his teammate Andrea Dovizioso. Starting off the grid with a predator mindset, Petrucci has proven his ability to hold a position in order to buy himself time to study his leading opponents. Waiting 6 -7 laps before passing Rossi and then Miller last weekend, Petrucci maintained both a competitive speed and consistency index through sectors 1, 2 and 4. It is this maturity in his riding that Petrucci must highlight when defining his factory position with Ducati.
Where does Petrucci need to step it up going forward? Still developing his prey index, he must be more aware of riders on all sides of him and ride with a defensive mindset to protect his lines. Additionally, we see that Danilo is still mastering the new, powerful beast of a bike as his performance in the deep breaking into immediate acceleration sections lacks the Ducati confidence. Keep on keeping on Danilo!