All rider photos sourced from MotoGP.com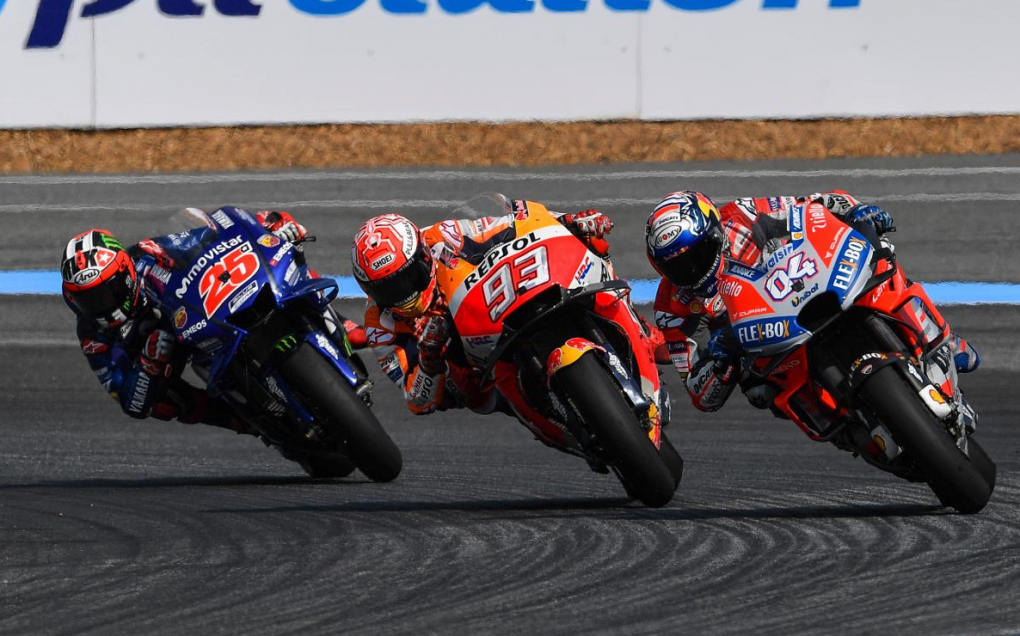 We are somehow already back to the Thai GP as riders enter the 15th race weekend of the 2019 season. The Chang International Circuit remains somewhat uncharted territory as this is the 2nd year the circuit has been included in the series. This means teams go in with limited data, riders go in with limited experience and Grand Prix Scout provides you with more analysis than you thought we could sum up!
Last year we saw a tight race with 3 manufacturers rounding out the podium. Repsol Honda rider, Marc Marquez took the 1st race win at the Chang Int. Circuit with Ducati rider, Andrea Dovizioso in 2nd and Yamaha rider, Maverick Vinales in 3rd.
Today we will cover the upcoming Thai Grand Prix from a couple different angles, starting off with the Super Combined Index rankings.
Need a quick refresher on this index? No problem! The Super Combined Index is derived from the Combined Index which is a riders's historical speed index handicapped by their consistency. From there, we handicap each rider's historical index by their current season performance to create the Super Combined Index.
In order to generate a rider's Super Combined Index, we must have historical data on them for each circuit, so if they did not participate or didn't finish any of the previous races on a circuit, they will not be listed with an index… For this reason, only 14 riders have indexes listed below.
1. Super Combined Index Rankings

Currently sitting a comfortable 98 points ahead of Andrea Dovizioso, Marc Marquez has the chance to earn his 8th World Champion title this weekend in Thailand. With 4 more races to follow, Marc could seal the deal early with a race win this weekend, ending all chances of Dovi catching up in points.
Now, if Marquez doesn't land a 2nd victory in Thailand, he can still claim the World Champion title depending on where he finishes in relation to Doviozso. Marquez ultimately needs to finish 2 points ahead of Dovi regardless of what position he crosses the checkered line in.
Looking at Marquez's track record this season and his superior index identified above, his chances of securing his 8th title are not out of the question, but if we've learned anything from this season, it's that each race has the ability to throw some major curve balls.
2. Chang International Circuit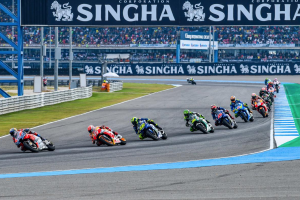 The newest addition to the MotoGP series, the Chang International Circuit encompasses 12 corners, 5 left and 7 right, and stretches a total of 2.83 miles / 4.6 km. A demanding circuit in regard to tire wear, teams and riders must approach the weekend with strategy and insight into proper tire choice given the fast nature of the track and the elevated average circuit temperatures.
Although this is an unfamiliar circuit for many, the Grand Prix Scout team is here to help break it down by providing you with workable analysis to:
1. Recognize the differences between the sectors and assign technicality indexes accordingly
2. Give you better insight as to how it rides
3. Identify riders who are likely to prevail in any given sector
3. Mother Nature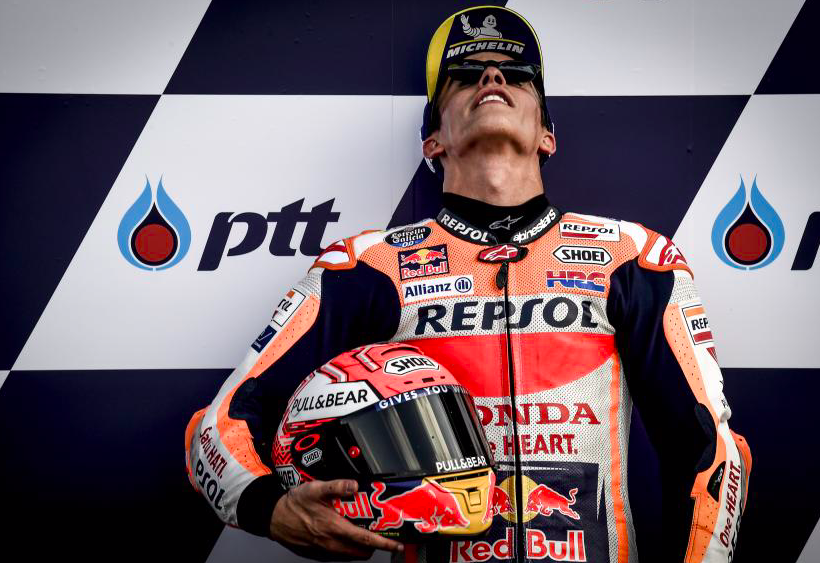 Last year in Thailand, riders endured a long hot weekend with significantly elevated circuit temperatures. This year, Mother Nature is taking a different route and bumping up the humidity to increase cloud coverage and the chances of thunderstorms.
Although air temperatures are expected to remain (uncomfortably) high all weekend, the increase of moisture in the air is likely to result in convective activity (cloud formation) and in turn, circuit temperatures can be expected to linger in the lower ranges as less incoming solar radiation will be absorbed by the asphalt.
Additionally, the elevated air temperatures reduces the chance of rain as warmer air has a higher holding capacity for liquid. Precipitation can be expected if the air cools, losing its moisture holding capacity or the air reaches its maximum holding capacity due to high humidity.
Click here to learn more about the chain reactions that influence road racing.
There are many different angles to consider when studying each circuit throughout the season and we strive to provide you with the most influential and relevant analysis prior to each race. Have any questions? Please always to feel free to shoot us a message via our website.
Have a great week and we will be back after the Thai Grand Prix!
Cheers,
Julia