All rider photos sourced from MotoGP.com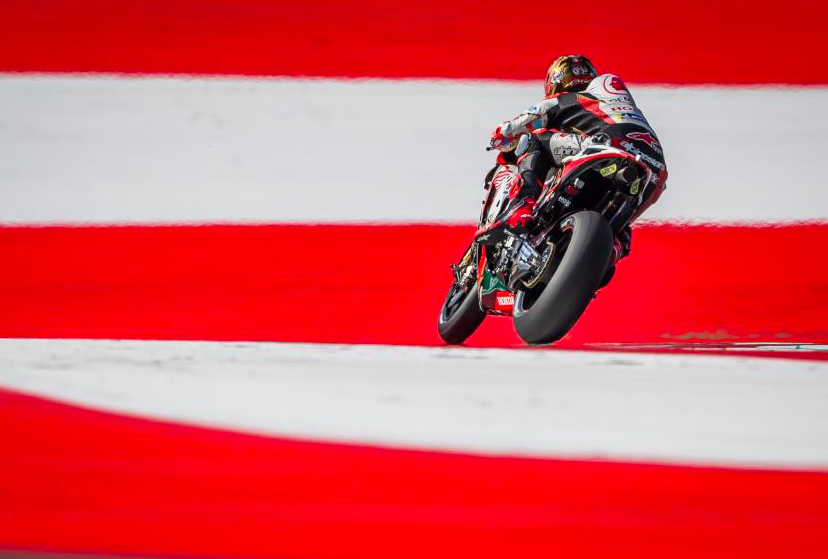 We are two days out from the start of the Austrian Grand Prix and all eyes are on the Ducati riders as this factory team has been the only team to win the Austrian GP since being added to the series in 2016. Andrea Iannone, Andrea Dovizioso and Jorge Lorenzo have all led the Ducati team to victory here in Austria with Honda close behind every single year.
Will this weekend mirror these past races? Will we see a new Ducati face on top? (We're looking at you Petrucci…) Or will Repsol Honda rider, Marc Marquez, continue his 2019 domination and gain another 25 point bump in the championship rankings?
We may not be able to answer all these questions, but we CAN provide you with some valuable numbers and stats to give you an idea as to where the Ducati riders have historically dominated on this unique circuit.
Catch Me If You Can
On average, the Ducati riders have dominated in sectors 1 and 2 with notably stronger speed indexes. It wasn't until last year that we saw a more well-rounded performance from Ducati where Dovi and Lorenzo were able to maintain their momentum through the remaining two sectors.
When you combined them, sectors 1 and 2 hold a higher technicality index than sectors 3 and 4. Unfamiliar with GP Scout's sector technicality indexing system? Click here to learn more and to view the unique circuit profile for the Red Bull Ring.
Back to what I was saying… The Ducati riders were ultimately able to utilize the deep breaking into hard acceleration to overcome their opponents and crank out superior sector times. Well guess what, they've only gotten stronger. Like I said, last year was the first time that Lorenzo, Dovizioso and Petrucci came out on top in sector 3 and which had historically been dominated by Yamaha.
Now Let's Throw In Some Curve Balls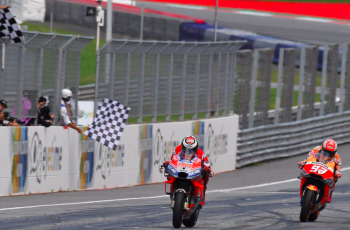 1. This season the Honda team has proven they are a bigger threat in the deep breaking, hard acceleration sectors. While Ducati used to hold the most powerful acceleration (by far), Honda has stepped up their game and has found a new way to challenge the red machines. Given that about half of the Red Bull Ring includes deep breaking into hard acceleration, we may just see a new team (pssst Honda!!) claim sectors 1 and 2 as their territory… Marquez? Or even better, Lorenzo?

2. Let's welcome back Jorge Lorenzo! It's true, he's been all over the map this season and has sat out of the last few races due to a high speed crash. But, it's also true that he has done very well in Austria in the past, with three top 4 qualifying and finishing positions. Given that the Honda has focused their energy in improving specific characteristics of their bike to match the power of the Ducati, we may see Lorenzo find harmony with his new bike as he returns to Austria ready to battle.
Dovi – A Double Threat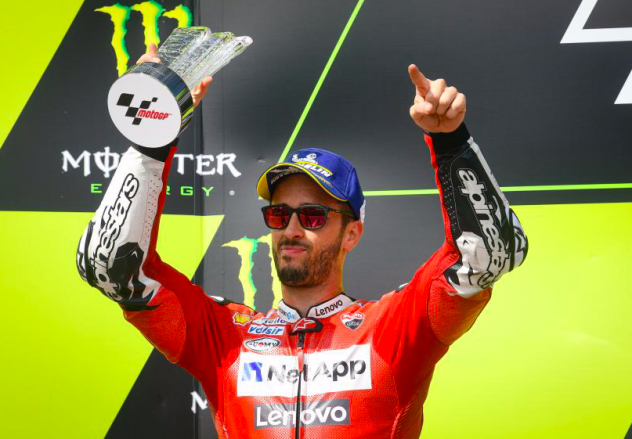 He was back on the podium at Brno last weekend and is coming in HOT to the Austrian GP. What do we see as one of Dovizioso's biggest strengths on the Red Bull Ring circuit? His dual mindset as a predator and prey. Before I continue, I recommend you re-familiarize yourself with Grand Prix Scout's predator and prey indexing systems by clicking here.
I'll give it to you straight, Dovizioso holds the strongest average predator AND prey index in Austria. This means he has maintained an offensive and defensive riding technique that he has applied to qualifying as well as race day. The battle starts in free practice and Dovizioso has landed the front row of the grid three years in a row. From there, he has defended his superior starting position and has claimed a 1st, 2nd and 3rd place finish.
See what I mean? He's got a big title to defend. Dovizioso has enough experience under his belt to prioritize his energy while on such a unique circuit. By studying his opponents, he is able to expose the raw talent and power of the Ducati in the areas that he knows will bring the greatest return. He knows when to push and where he needs to reserve his bike, tires and energy.
Bottom line – know where to push, defend your lines, utilize your bike's unique profile and win the race. Simple, right?
Any Man's Race
With rookies crushing the expectations of fans and some of the historically most competitive riders lost at sea, each weekend shines light on new, unique talent.
Marc Marquez has been unstoppable this season but has yet to claim that top podium finish in Austria. So, where does your faith lie?