All rider photos sourced from MotoGP.com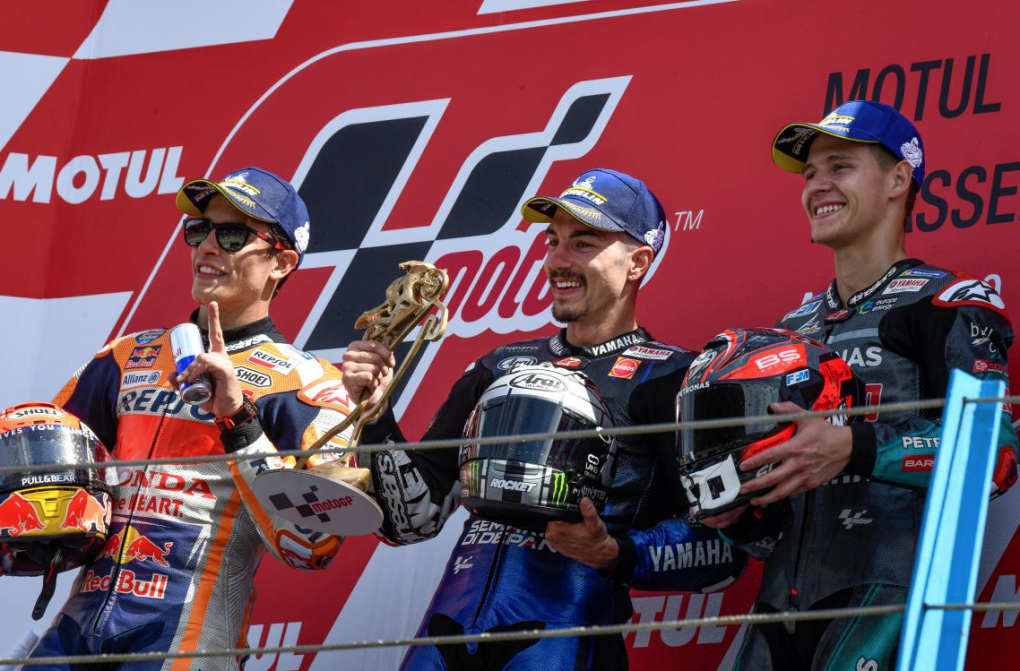 A second pole for Quartararo, a seventh podium finish for Marquez and a first win of the season for Vinales – it was a big weekend at Assen to say the least! These three put up a long, hard fight this past weekend and all earned valuable points that gave them each a significant bump in the championship rankings. With strong starts off the grid and an unfortunate crash for the race leader Alex Rins, these three led the pack from the third lap through the finish line.
They came, they saw and they conquered… now let's move on. Back to back races means it's time for the German Grand Prix! To say that Sachsenring is Marquez's stomping grounds is an understatement. Holding every pole position and 1st place podium finish since 2013, Marc has some work to do this weekend if he wants to defend his title. We've seen very few "easy wins" this season with many greener riders stepping up and challenging those who we thought would take the championship by storm. So what are some details worth noting about these three as they head to Sachsenring? Let's dive in.
*Note: Sectors are often referred to as "T" so for example, T3 = sector 3.*
Maverick Vinales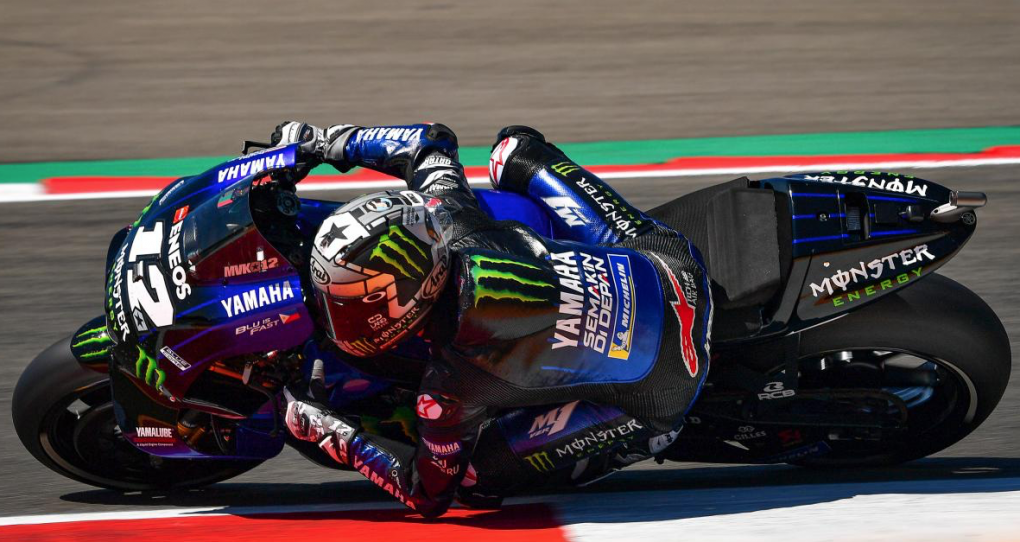 Pumped up and ready for a comeback, Maverick VInales gave us a beautiful performance at the Dutch Grand Prix. Currently carrying the weight of the team on his shoulders (pssst Rossi where you at??), Maverick will need to replicate and round out the performance we saw from him last year in Germany. In 2018, Maverick landed the third podium position just 0.58 seconds behind his teammate, Valentino Rossi and 2.776 seconds behind the race winner, Marc Marquez. So when I saw "round out" his performance, what exactly am I referring to?
Last year, Vinales owned T2 and T3. He held the strongest speed index in both sectors as well as the strongest consistency index in T2 and second strongest in T3. If the Yamaha rider can focus on matching his historical performance in T2 / T3 with T4, he will ultimately hold the upper hand against his opponents. Sector 4 is identified as the longest and most technical sector by our unique sector ranking index. Maintaining his momentum from sector 2 through sector 4 would allow Vinales to gain more ground on his competitors regardless of his position.
One last fun fact: Vinales holds a strong prey index at Sachsenring, meaning that in the past he has been successful in defending his lines and position. A strong start off the grid may just place Vinales in a promising podium position.
Marc Marquez
Can't stop, won't stop. Marquez is at it again with 7 podium finishes within the first 8 races of the season. The energy is high as the Repsol Honda team heads to Germany where they have been undefeated SIX yeares in a row. Yes, you heard me right. The young Spanish rider has taken every single pole and win at Sachsenring since 2013. I sure wouldn't want to be in the same ring as Marc this weekend…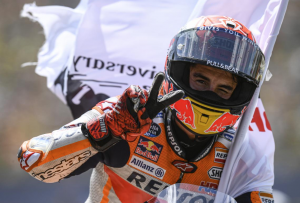 With a comfortable 44 point lead over Andrea Dovizioso, Marquez is slowly taking off in the Championship rankings. So what is it exactly that Marc brings to the circuit in Germany that allows him to, well, dominate?
I will tell you one thing, it is rarely his start off the grid. With the exception of 2017, Marquez has never maintained P1 from the grid through the first lap. In fact, his average position recorded for the first lap off the grid is P4. So his prey index is not so hot… maybe that explains his unmatched predator index. He often gets caught by his opponents but has an ability to study each competitor and ovetake at opportune times. Fun fact: his average lead over the finish line for the past six years is a 3.43 second gap.
Marc Marquez holds the strongest speed index at the Sachsenring Circuit (by far) and surely hasn't been slacking on consistency. Marc and the team want all the points they can get, but if he pushes too hard to defend his title, we may see a similar race to that in Austin this past spring… Know your strengths and weaknesses but more importantly, know your opponent's. In these situations, it is important to remember that a personal best is not the goal, but instead a strategic race to highlight your strengths in areas that others struggle.
Fabio Quartararo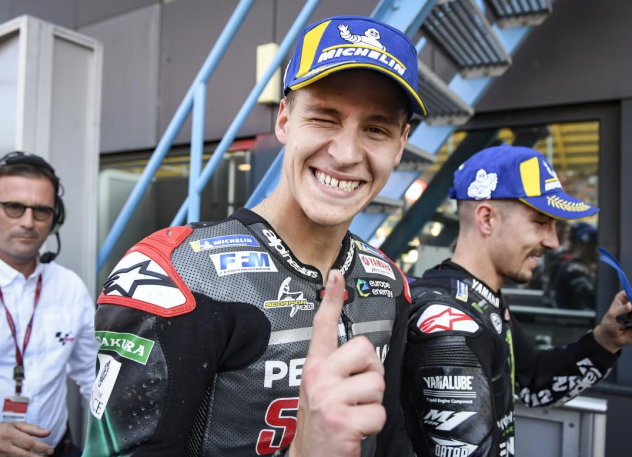 A rookie thriving in the heat of it all, Fabio Quartararo is picking up the pace and putting on the pressure each race. What can we expect from the Yamaha rider as he heads to Sachsenring for the first time in his MotoGP career? We may not have historical data but we do have a sector similarity ranking that fares well for the young French rider. Based off his performance this season, Quartararo can be expected to excel in T2 and T4 as they share strong similarities with sectors 3 and 2 from the Catalunya Circuit.
Quartararo may have had an advantage in Barcelona given 4 factory riders crashed out, but regardless of that inccident, Fabio held the strongest speed index in T2 and the third strongest speed index in T3. Where he excels in speed, he lacks in consistency. We hope to see the talented rookie reign in his speed enough to where he can match it with a competitive consistency. It takes time and maturity to find the balance but Quatararo's perseverance and raw talent gives fans an optimistic hope for his future in the MotoGP series.
That's a Wrap!
One more race until the riders have a well deserved summer break and the MotoGP fans shed a few tears out of boredom.