All rider photos sourced from MotoGP.com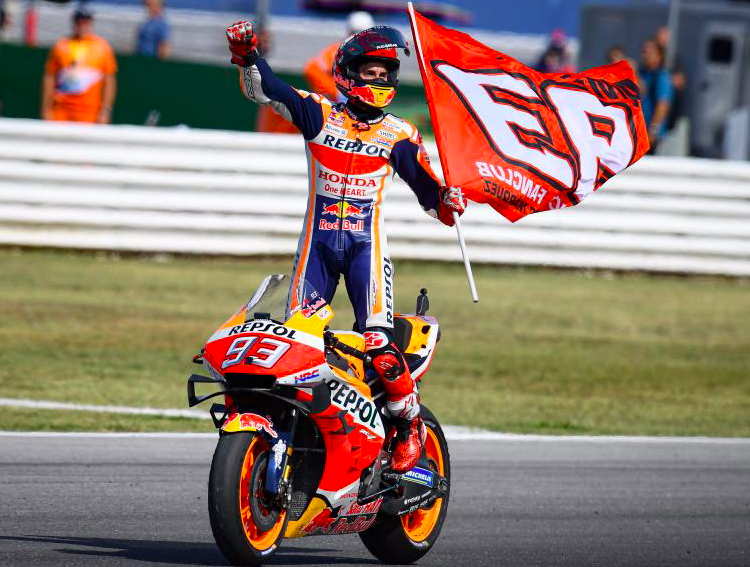 Claiming his 12th podium finish of the season and within that, his 7th race win, Marc Marquez concluded chapter 13 of the 2019 season with an epic last-lap battle. It seems to be the trend of the season, a tight leading group that holds formation for a majority of the race before letting it all unravel in the last few laps and leaving fans on the edge of their seats. After being defeated in a handful of last-lap showdowns, the Repsol Honda rider took home a well-deserved 25 points which leaves him a comfortable 93 points ahead of Andrea Dovizioso in the World Championship rankings. And as if this week couldn't get any better for the 26 year old Spanish rider, he is only a short 3 days away from the start of the Aragon Grand Prix…Do you believe in a home-court advantage?
Regardless, Marquez has some significantly superior data from Aragon that places him high on our watch list. We're not just talking historical grid positions and placements, even though he has had 5 front row grid starts and 4 race wins at MotorLand since joining the series. We're talking numbers, indexes, actual performance analysis broken down by sector. Let's start with the Super Combined Index ranking where his historical combined with current season performance outshines his opponents.
This Week's Watch List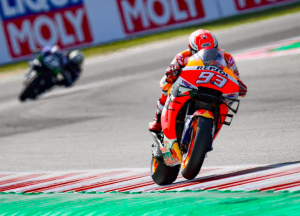 Marc Marquez
Coming off a hot win in San Marino, the unstoppable Marc Marquez holds the strongest Super Combined Index going into race weekend. We believe Marquez may easily pull away from the pack if he maintains his historically superior speed index and forces his opponents to chase and wear down their tires mid race.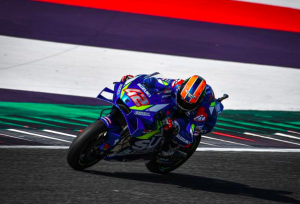 Alex Rins
The Suzuki rider has a proven ability to preserve tires throughout a race, regardless of circuit conditions. This will give Rins a big edge as conditions in Aragon are expected to deteriorate this weekend with escalated temperatures and potential rainfall forecasted throughout qualifying and race day.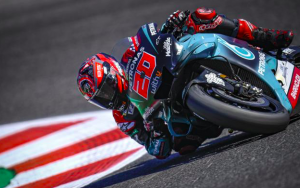 Fabio Quartararo
Although this will be Fabio's first time in Aragon since joining the premier league, he ranks high among the sectors calculated to be the most similar.
The Doctor Vs The Podium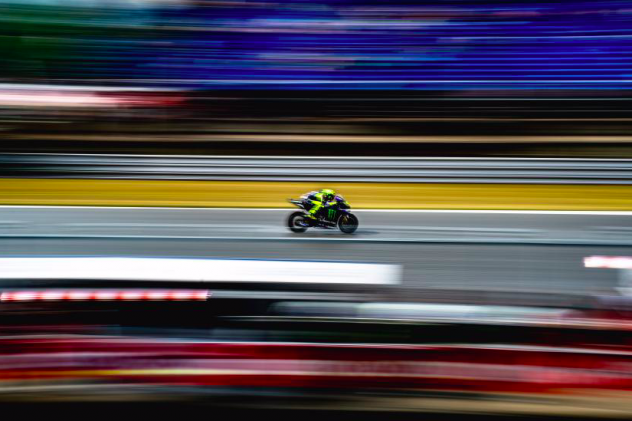 MotoGP legend, Valentino Rossi is currently ranked 6th in the World Chapionship rankings just behind his teammate, Maverick Vinales. While Rossi AKA "The Doctor" has finished 4th in the last 3 races, his current performance lacks a special something that ultimately seperates him and the podium riders. Having placed on the podium a total of 2 times so far this season, it is evident that his skill, execution and harmony with his bike are all there. So what keeps holding him back? How does his race performance compare to the average performance between the 3 podium riders?
Click here to read the full article.
And with that, we are all set for the Aragon Grand Prix! The 2019 Championship is well underway and although Marquez has officially taken off in points, each race brings a wave of drama, excitement and comeptitive edge. With rookies surpassing all previous expectations and newer manufacturers being spotted in the limelight, the season has uncovered many truths about who is ascending in the series, and who may be plateauing in their career.
Thank you for being a part of Grand Prix Scout's journey through our second season of MotoGP coverage and analysis. We appreciate your support and have some big projects in the works so stay tuned, keep riding and have a great week!
Cheers,
Julia