All rider photos sourced from MotoGP.com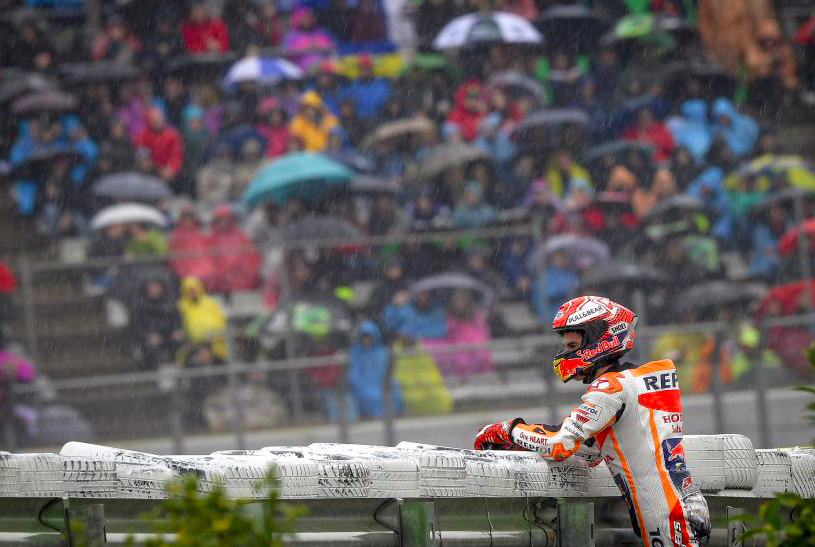 The 2019 MotoGP season came and went (arguably too fast) and while there is still one GP left, fans and teams have their eyes set on 2020. Team switches, a new set of rookies and a contract renewal year, the expectations for the 2020 season are continuously escalating. With that said, the current season is not over just yet and we have some analysis to work through this week! Before I begin, I wanted to briefly refresh everyone on what happened last year in Valencia…
Basically, it was under water. Riders swam through free practice, got lucky with a dry qualifying and waved officials down to stop the race halfway through due to excess water on the circuit. A nice break and numerous circuit drying attempts later, riders lined back up on the grid to finish what they started. By the time the checkered flag was out, 9 out of the 24 riders had crashed out. Ducati rider, Andrea Dovizioso took his final race win of the season followed by Suzuki rider, Alex Rins and KTM rider, Pol Espargaro. This year, many riders will be going in with a redemption mindset as last year's finale posed dangerous, unfavorable conditions.
Today we are going back to basics and will break down rider performance by sector to identify who has historically dominated Valencia, where they specifically did on the circuit and what exactly set them apart. In addition, we will identify some key players from the 2018 race.
Let's begin with the Super Combined Index rankings for the Circuit Ricardo Tormo. Please keep in mind, this index handicaps each rider's historical performance at Valencia by their current season performance.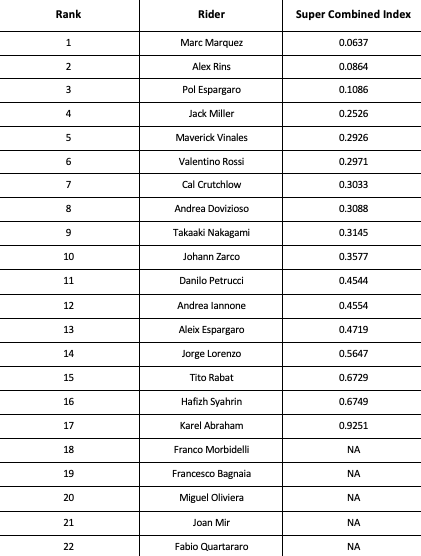 It is no surprise to see Repsol Honda rider, Marc Marquez sitting in the top ranked position for Super Combined Index. He has been on the podium every single year with the exception of 2018 and holds the strongest average historical Combined Index in sectors 1 – 3.
This means that his average sector speeds combined with his average sector consistencies remain superior to his opponents. As far as sector 4 goes, his historical Combined Index ranks him 3rd but his Speed Index is almost identical to Andrea Iannone's who ranks 1st. This means that it is his sector 4 consistency that has restricted Marquez from claiming sector 4 as his territory.
Historical domination at Valencia + current season obliteration = P1 for Marc Marquez in Super Combined Index at the Circuit Ricardo Tormo.
Iannone, Rins, Rossi and Zarco all dance around the top ranked positions on a sector breakdown. Historically speaking, this would translate to a Suzuki / Yamaha favorable circuit. A flowing configuration with a number of double apex turns, the Circuit Ricardo Tormo tests a rider's technique as they move through 14 turns that each demand a different balance between braking and acceleration. Similar to Phillip Island, the Circuit Ricardo Tormo relies more on technique than raw bike advantage.

Where We Left Off In 2018
Whereas 3 riders dominate in Speed Index, the 2018 Consistency indexes are spread much more widely with a different rider holding the strongest index in all 4 sectors. Let's break it down by sector and identify some of the riders who held superior consistency and speed indexes last year at Valencia.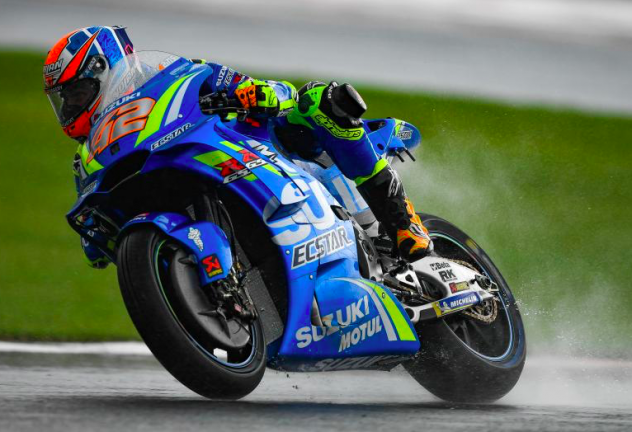 Suzuki rider, Alex Rins dominated sector 1 in regards to speed. The second half of the straightaway into an almost 90 degree turn followed by a hairpin… this sector demands a fine balance between braking and acceleration. Alex Rins was able to find his groove and use this sector to gain ground on his opponents. Sector 1 is the second longest sector which gave Rins that much more ground to pull ahead on.
Ranked 2nd in Speed Index for sector 1 was Ducati rider, Andrea Dovizioso. There was a significant gap between the two rider's indexes as Alex showed off his agile riding style. But where Dovi lacked in top speed, he made up for in top consistency. Matching a competitive pace with superior consistency was key for Dovizioso as the riders who ranked just below him in consistency were not big threats in the speed department.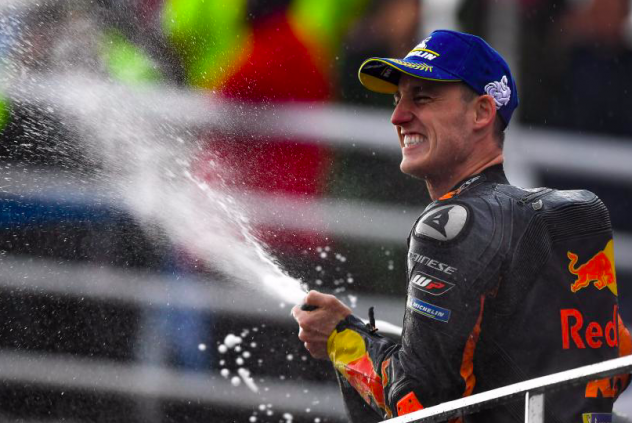 Sector 2 caused a lot of issues for a handful of riders throughout the weekend as we saw numerous crashes through this technical, high elevation changing sector. So who prevailed here?
KTM rider, Pol Espargaro! The young Spanish rider held the strongest Speed Index in sector 2 just head of Andrea Dovizioso. His superior speed and competitive consistency was crucial for a podium finish as this momentum was not maintained in the following sectors. Holding the strongest Combined Index for sector 2, Pol Espargaro claimed and defended his territory, giving him a little more breathing room in the remaining sectors.
Although Suzuki rider, Alex Rins, did not carry the same competitive pace from sector 1 into sector 2, his smooth, consistent riding style translated right over as he held the top ranked Consistency Index.
Sectors 3 and 4 share some similarities in regards to key riders that came in hot and persisted through the brutal conditions. Both sectors were dominated by Andrea Dovizioso in terms of speed. Let me be clear here, sector 3 and 4 are not solely comprised of straightaways where the Ducati can leave opponents in the dust. Yes, the final straightaway leads riders out of sector 4 into sector 1, but Dovizioso was able to harness the powerful bike and expose a more agile side as he moved through the second half of the circuit. This is exactly what defines Dovi and Ducati as a dream team. Dovizioso is able to play to the Ducati's known strengths but also real it in to excel in tighter, more technical sections.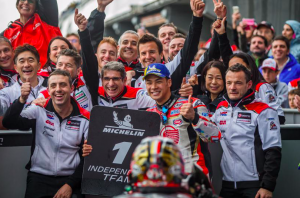 While Dovizioso took the top Speed Indexes for sector 3 and 4, the top consistency indexes were locked down by two different riders from two different manufacturers. Sector 3 consistency goes to (former) Yamaha rider, Johann Zarco and sector 4 consistency goes to Honda rider, Takaaki Nakagami!
Johann Zarco just barely scraped by as the leaderin consistency index for sector 3 as Nakagami was a very close second. Although neither of their Speed Indexes reached the same level as their consistencies, both riders had a clean race in rough conditions and showed great potential as they managed to maintain consistent sector times throughout a significantly demanding race. You must remember that these were not seasoned riders, their exposure was limited in regards to just how chaotic and unpredictable a race can get. We can translate the superior consistencies to a mature, mental toughness that allowed them both to block out external factors and zero in on a clean, consistent race.
This year Takaaki Nakagami will be sitting out from Valencia as he recovers from a recent, successful shoulder surgery. French rider, Johann Zarco will be taking his seat on the LCR Honda for the last round of the season.
Needless to say, the 2018 MotoGP season went out with a bang! Some prevailed while many suffered and we can only hope that next weekend brings safer, more reasonable race conditions.