Photos sourced from MotoGP.com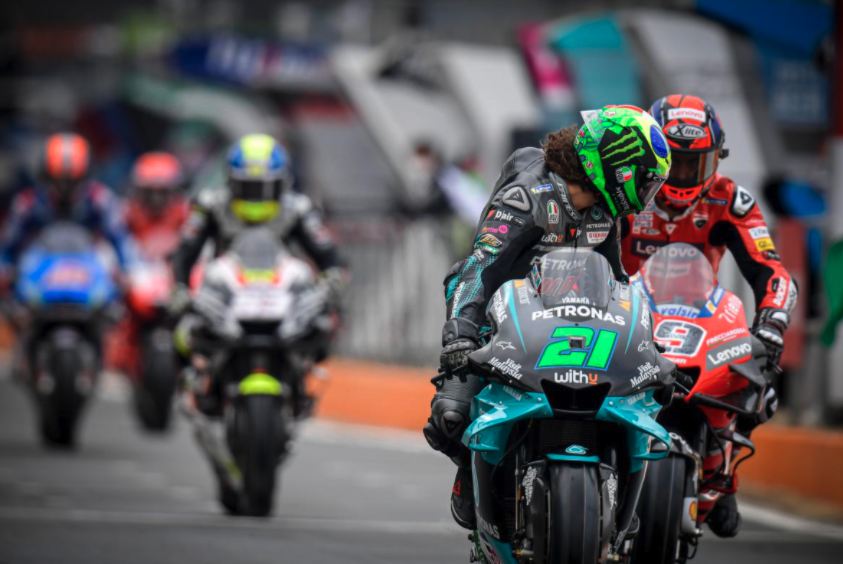 With 2 races to go, the end of the 2020 MotoGP season lingers on the horizon as riders gear up for their 2nd round at the infamous Circuit Ricardo Tormo. There are a lot of "firsts" and a lot of "lasts" this season with a handful of greener riders earning their first podium finishes, front row starts and even race wins. On the other hand, there are a few individuals riding through their last season with a specific team and for some, in the MotoGP series. The tables have turned (majorly) and with Joan Mir and Suzuki threatening to seal the World Champion title this weekend, fans around the world impatiently await Sunday race day.
One fun aspect of this "silly" season is that back-to-back races at the same circuit allows us to better analyze upcoming races as we leverage the 1st weekend's data to study the upcoming weekend. With similar circuit conditions forecasted for Sunday, tire management and predator/prey strategy is sure to carry a heavy weight.
So, what can we takeaway from the European Grand Prix to help prepare for this weekend's Valencia Grand Prix?
Suzuki has the speed in sectors 1, 2 and 3
Ranking in the top 3 for the first 3 sectors in Speed Index, Alex Rins and Joan Mir have confirmed the Suzuki's ability to carry speed while maintaining agility through these diverse sectors. Far from "parking it in the corners," the Suzuki boys carried a major advantage last weekend as they effortlessly navigated the numerous and diverse set of turns before reaching the only straightaway. With all 4 sectors being very close in length, this circuit stresses the importance of adaptability as each sector tests a different skills set for both the riders and their machines.
Sector 4 offers a window to catch the boys in blue
If this weekend unfolds similarly to that of last weekend, Rins and Mir will be hard to match as they brought an unparalleled level of consistent speed in sectors 1-3. But alas, no one is perfect and the Suzuki boys are no exception. Losing major ground in sector 4, neither Rins nor Mir ranked in the top 8 for Speed Index. Dominated by KTM, Honda (aka Nakagami) and Ducati, Sector 4 stands as a battle ground for closing gaps, overtaking and playing defense for the remainder of the circuit.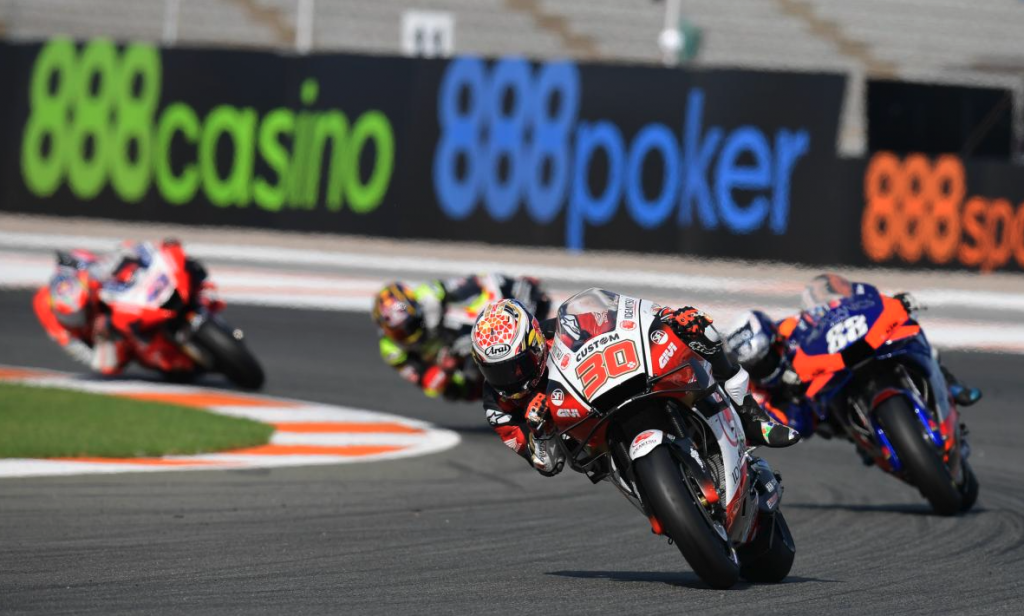 I've said it before and I'll say it again… Consistency is KEY
I know I am probably preaching to the choir here but I'd like to reinforce this idea – one fast lap is great, it helps you gain ground, allows you to overtake opponents and gets your name in the spotlight. But unless you are able to match that one fast lap with 20+ others, then how the heck are you going to fight for the podium? Consistency allows you to hold a position while others fluctuate around you. A superior consistency assists in stronger prey skills and as you hold your momentum in and out of corners. Last weekend's Consistency Indexes were a little over the place. While Rins and Mir appear in the top 6 for Consistency Index across all sectors, the remaining riders were a diverse bunch with Pol Espargaro and Takaaki Nakagami posing the biggest threats. Surprised? We're not! Perhaps this helps explain why these two riders finished 3rd and 4th – although they did not top the timesheets in every sector, they both maintained a well-rounded performance with a respectable balance between Consistency and Speed.
This weekend is sure to bring some level of drama as riders fight to prolong the declaration of the 2020 World Champion. We've seen 9 different race winners within this short season as rookies and sophomores challenge the more seasoned riders. With Valentino Rossi riding out his final weekends with the Factory Yamaha team and Andrea Dovizioso racing into a 2021 sabbatical, fans around the world remain on the edges of their seats with emotions running high.
Two more days until the start of the Valencia Grand Prix race weekend! Check back for pre-race performance rankings across 4 unique variables and have a great #wheeliewednesday !