Rider photos sourced from MotoGP.com
The Valencia Grand Prix – the infamous Circuit Ricardo Tormo – the race that usually closes out the MotoGP season but this year, is just another stop on the way to Portugal. Two years ago, riders literally swam across the finish line, well those who didn't endure a highside between the flags, as mother nature brought endless rain. Last year, riders were blessed with a dry race but faced cold circuit temperatures, leaving 7 riders in the gravel traps. This year, well, what can we expect from this year's Valencia GP?
Varying Weather Conditions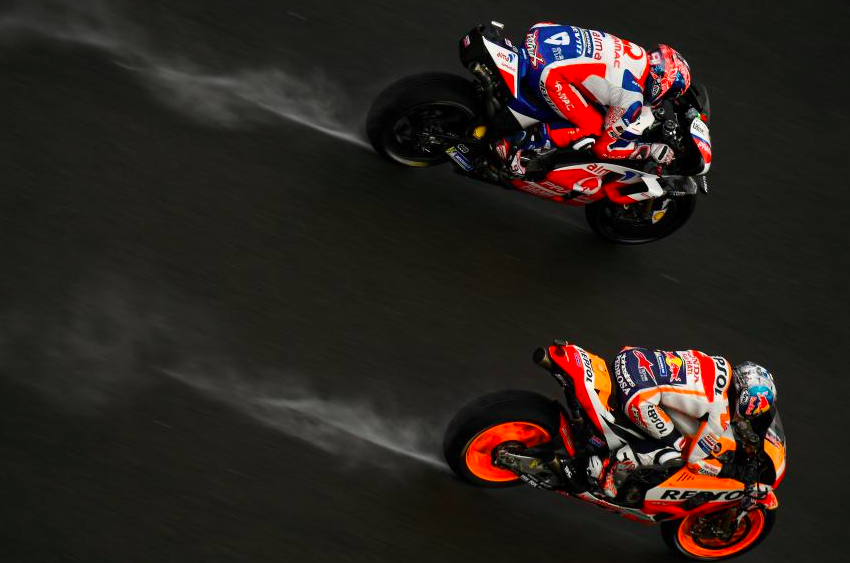 The days leading up to the race weekend are forecasted to be very cool and very wet. If mother nature stays on course, riders can expect cooler, wet conditions on free practice Friday, rain Saturday morning with the possibility of sun in the afternoon and a partly cloud, warmer race day on Sunday. Varying conditions from Friday through Sunday can pose may challenges to riders such a tire choice and race day strategy. A wet race usually means that speeds are reduced and consistency caries a heavier weight on the outcome of a race. But in this case, a wet free practice and potentially wet qualifying means a rider is seeking that one, precious fast lap to top the time sheets. Riders must push their bikes to the limits without risking a fall to increase their chances of a flying lap. Strategy going into Friday may very well be vastly different than strategy going into Sunday. Adaptability, flexibility and awareness are key characteristics that riders must step into the race weekend with.
A Strong Efficiency and Predator Index Will Be Crucial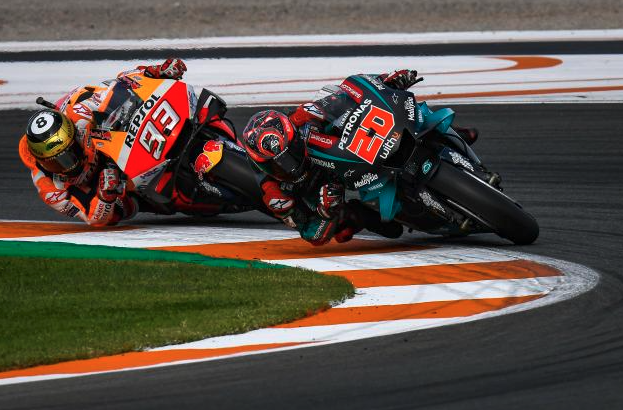 Free practice determines qualifying which determines the starting grid – so what happens if a rider does not shine in wet conditions? Well, he may not make it to the top of the time sheets, have to start qualifying from Q1 and may or may not start from the back half of the grid. For some riders, this would mean this race weekend is over – they simply can't overcome a poor qualifying. But for others, think Suzuki boys for example, a poor qualifying barely phases them as they are known for strong starts off the grid, strategic riding and an increased awareness of their opponents. Both Rins and Mir are perfect examples of riders with consistently strong Efficiency and Predator Indexes. They are able to maintain forward momentum, execute clean, successful passes and most importantly, understand when to push in relation to their opponent's weaknesses. With the uncertainty around circuit conditions on Friday and Saturday, it will be important for riders to exercise both their in-race efficiency and predator mindset when the weather clears on Sunday as those who lost ground in qualifying work to take back positions lost.
The Circuit Ricardo Tormo has a Tight, Diverse Layout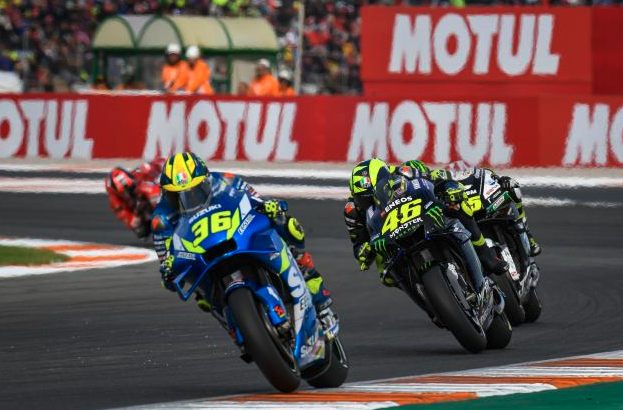 Clocking in at just under 2.5 miles long, this unique Spanish circuit has it all – hairpin corners, a long straightaway, long/open double apex corners and quick, tight sections that demand consistent change of direction. Being able to excel in one type of sector is great, but with all of the sectors falling close in length, no single sector offers a significant advantage over the other. It is those who are able to adapt to the varying characteristics and more importantly, show off the adaptability of their machine who will ultimately create time gaps on Sunday. Harness the power to highlight the bike's agility, strategize braking and acceleration points in and out of corners and open throttle, haul down the opening straight. Simple, right?
It's race week baby! While fans will have to continue missing the reigning World Champion, Marc Marquez, take to the circuit, the paddock is currently overflowing with talent to watch. Will Joan Mir further his World Championship lead? Will there be ANOTHER new race winner of the 2020 season? Will one of the slowly fading, historically dominant MotoGP heroes have a sudden comeback? Time will tell. For now, check out our pre-race performance rankings to help wrap your arms around the talent heading into this weekend's race.