Rider photos sourced from MotoGP.com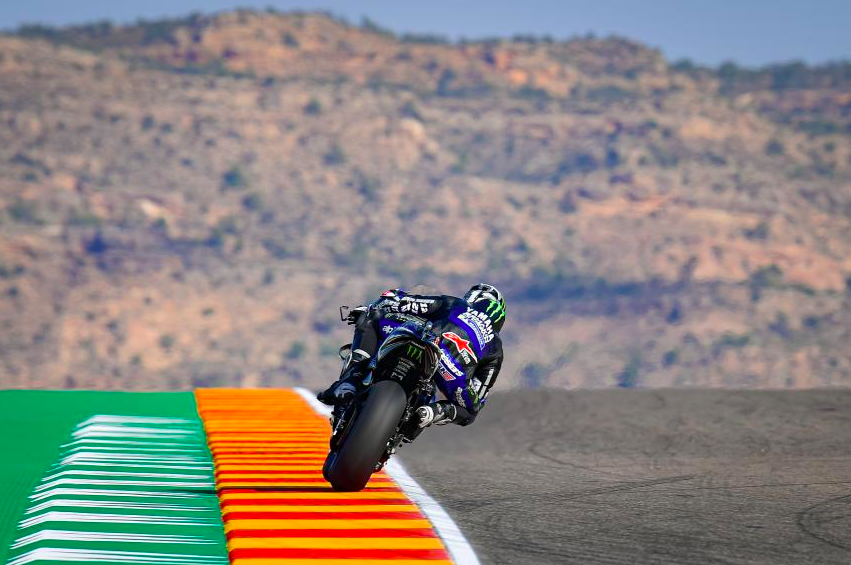 The first round of back-to-back weekends in Aragon is well underway with Free Practice Friday wrapped up and the 3 Yamaha boys shutting down the house. A chilly morning at the Spanish circuit forced a delay in the Friday schedule but riders were blessed with the afternoon sun which helped increase the circuit temperature by roughly 20 degrees Fahrenheit from FP1 to FP2. While last weekend's wet race posed a handful of obstacles across the grid, this weekend is sure to be a rollercoaster with teams testing tires, riders re-strategizing their plan of attack and mother nature testing each rider's awareness of their surroundings.
Let's look at this race weekend big picture… Cooler circuit conditions places a heavy emphasis on tire choice and management between the flags. While a softer compound may allow a rider to push harder from the start, all can be lost if he wears down the tire too soon and is forced to reduce his speed in and out of corners. On the contrary, a harder compound will face riders with ice like conditions at the start, threatening a front end tuck at any moment. With that said, once both the tires and circuit gain a little heat, those harder compounds will stick and allow a rider to push hard for the remainder of the race.
So, what do we see as the optimal strategy? A strong start off the grid with a prey-like mindset meaning an increased awareness of those behind you to defend your lines. That, matched with a superior consistency will allow a rider to:
1. analyze circuit conditions and tire grip
2. allow the circuit and tires to gain heat
3. give opponents the chance to run their tires too hard and either low slide out or lose speed by wearing down a soft compound
4. establish opportune sections of the circuit to complete passes by recognizing where a bike and rider hold an advantage over opponents
5. execute the plan
Simple, right? For some riders, yes. Others, it's an adaptability skill that they have to master through increased time on the circuit.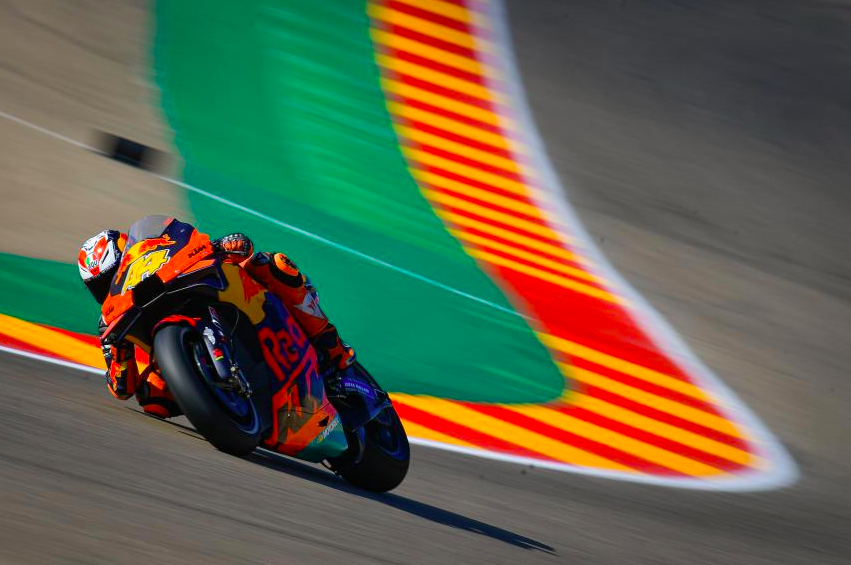 So given the tricky weather conditions and unique circuit configuration that doesn't favor one specific manufacturer, what can we learn from the pre-race performance rankings?
1. Similar to last week, the Consistency Index carries a heavy weight due to the cooler circuit temperatures. But unlike last week, we can expect a significant improvement in sector times from the start of the race to the end as riders gain traction and confidence in their chosen tire compound. This means that the Speed Index will be crucial in the second half of the race as those with harder compounds gain an increase in traction and those with softer compounds dance along the line of optimal grip and excessive wear.

2. A rider's Efficiency Index is arguably one of the most telling factors as it tracks a rider's ability to maintain forward movement off the grid, execute clean passes and reduce the volatility in position change.

3. The Simulation Results are critical when used in conjunction with the historical indexes as it takes into account in-season performance. Because of the shift in this season's schedule, many of the races have experienced cooler conditions which in this instance, gives us insight to a rider's adaptability to fluctuating circuit temps.
To say that there are a handful of factors that influence race day is an understatement. A lot of time and work goes into preparing both a rider and bike for each Sunday race and one minor shift in Mother Nature can throw off a week's worth of preparation. But hey, that's racing – fueled off of adrenalin, unpredictability and passion.