Rider photos sourced from MotoGP.com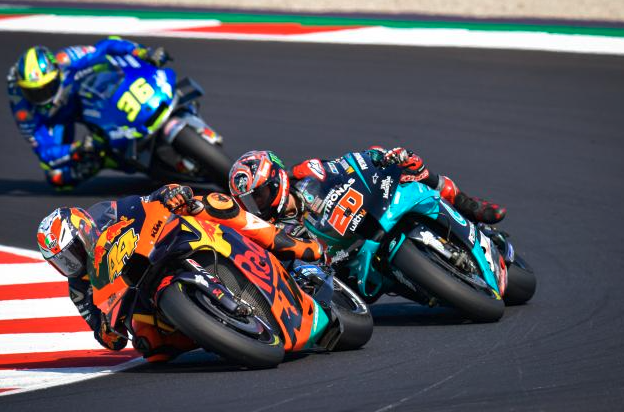 Passion, thrill, drama and cut throat competition – this is MotoGP 2020.
Perhaps it was the pent up energy from the delayed season or the significant increase in cross-training this spring but the level of raw talent seen within the past two months has fans and teams in constant awe and let's be real, panic. Each weekend highlights a new group of riders, some historical champions but most stemming from the up and coming generation. The technology and mechanics behind each bike continues to advance, rewarding those who are able to adapt quickly.
It's swim or sink, do or die, for these riders as the championship sits closer than ever. And while some may call me dramatic, I say, watch any single race from this season and then we can talk.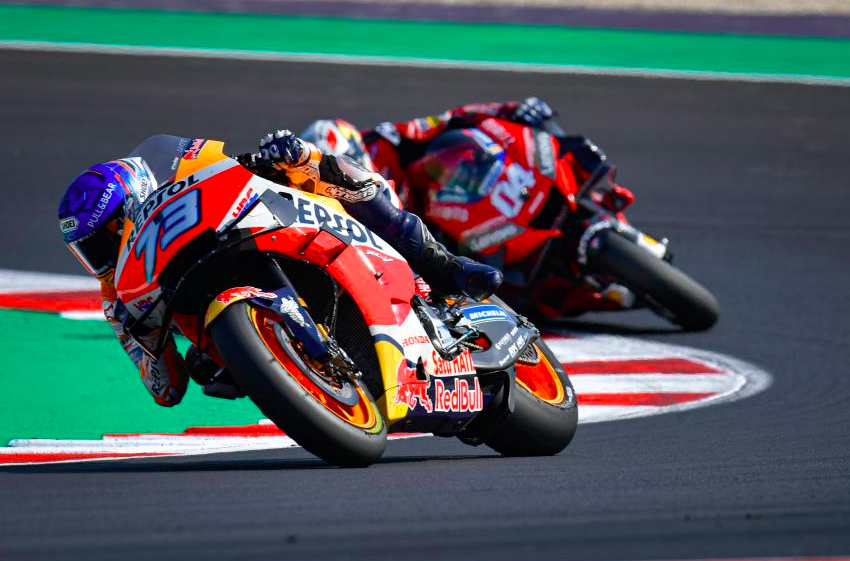 With constant drama comes constant confusion when unpacking what exactly happened between the flags. Take last weekend for example, Joan Mir landed himself on the podium after starting from P11 on the grid and enduring a handful of minor battles on the way – where on the circuit was he able to outshine his opponents? Alex Marquez finished 10 positions ahead from where he started, what was his edge?
Today we are going to uncover some of these unknowns with a little help from our propriety performance indexes. Specifically, the Speed and Consistency Indexes. So with that, here are our top 5 takeaways from the Emilia Romagna Grand Prix.
---
Joan Mir and Miguel Oliveira were the only 2 riders that held a top 5 Consistency Index and a top 5 Speed Index for all sectors combined. Both riders advanced greatly between the flags which is no surprise when seeing their highly well-rounded data across all sectors. Mir maintained remarkable momentum forward from start to finish and matched a superior Speed and Consistency Index in sectors 2 and 4. While the Suzuki rider held a competitive Speed Index in sector 1 and the top Consistency Index in sector 3, a more balanced performance across all sectors would produce even stronger results.
Alex Marquez finished 10 positions ahead from where he started. From P17 on the grid to P7 across the checkered line, Alex greatly improved his Speed Index, especially in sector 3 which stands as the longest of the 4 sectors. Matching his competitive Speed Index with a superior Consistency Index in this sector, the young rookie was able to cover crucial ground over his opponents and gradually pull away.
Pol Espargaro brought the heat and reminded fans why he earned himself a seat on the Repsol Honda team next year. Holding a top 5 Speed Index across all 4 sectors, the Spanish Factory rider revealed the true power within the KTM. Although Pol was unable to match his top ranking Speed Index with consistency, he did crank out a top 5 Consistency Index in sector 3.
Desmo Dovi may have flown under the radar, but finishing with 8 points meant he walked away from Misano remaining the World Championship leader. While his performance may have been underwhelming for some, his bag of old tricks and years of experience ultimately paid off. Where Dovi lacked speed, he made up for with consistency. Andrea Dovizioso closed out the weekend with the strongest Consistency Index for all sectors combined and locked in a top 5 Consistency Index for sectors 1, 2 and 3. Remember, consistency is key and knowing that, Dovizioso was able to play his strengths off of his opponent's weaknesses.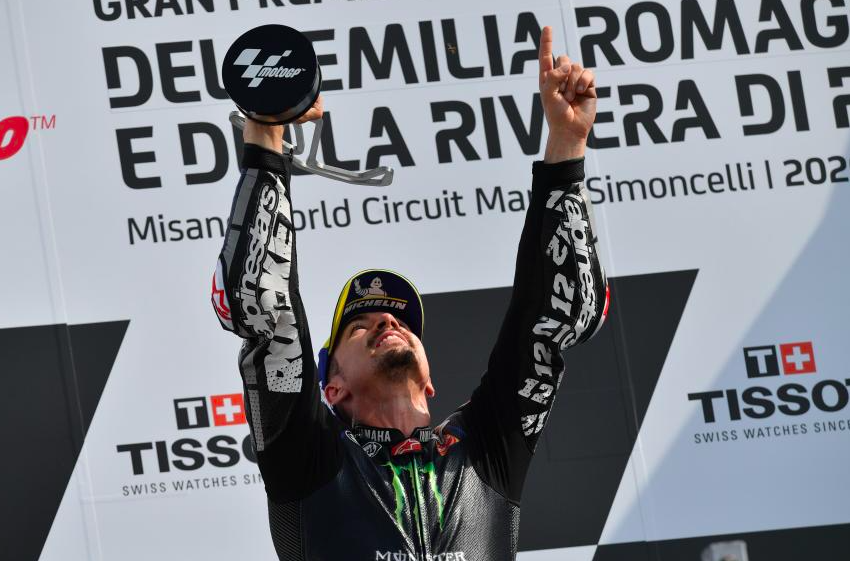 Race winner, Maverick Vinales had a clean race but with that said, he was honestly very lucky. By lap 5, Pramac Ducati rider, Francesco Bagnaia had overtaken Vinales and was on track to check out and bring home his first MotoGP victory. Crashing out with only 7 laps left, Bagnaia gave Vinales the golden opportunity to refocus on a defensive riding style as the challenge now lay behind him. Vinales held the strongest Speed Index for all sectors combined but the individual rankings by sectors were not consistent. Vinales prevailed in sector 1, held on in sector 3 and came in 2nd in sector 4. His Consistency Index was okay across the board but only ranked in the top 5 in sector 4. Behind him, Quartararo, P. Espargaro and Mir (towards the end) were fighting for dear life with the podium in arms reach. It was Quartararo's and Espargaro's inconsistent performance from one sector to the next that allowed Vinales to excel forward. If both riders had maintained a stronger balance between speed and consistency, we would have seen an ever tighter race to the checkered flag. But hey, half of the battle is playing your strengths to your opponent's weaknesses – 25 points Vinales.