Rider photos sourced from MotoGP.com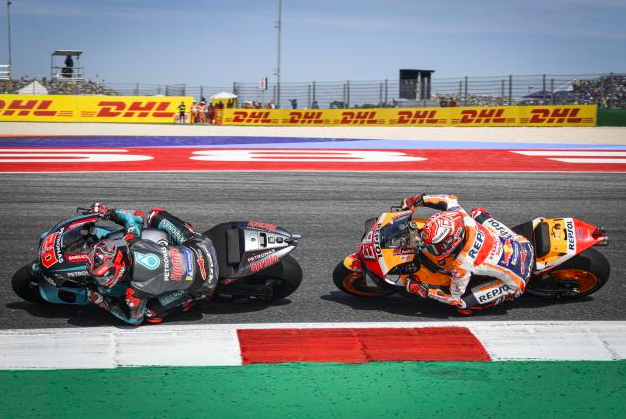 It's been a lengthy two weeks off but it's officially race week as teams and riders head to the infamous Misano World Circuit for round 6 of the 2020 MotoGP season! Yamaha sophomore, Fabio Quartararo is currently leading the championship with Dovi trailing behind by a slim 3 points, leaving very little breathing room for the young French rider.
The season started with a bang and has shown no signs of slowing down as new faces and teams make their grand debuts in the limelight. With all the chaos, drama and jaw dropping talent we've seen this season, it can be hard to compartmentalize each event and prepare for the next.
That's where we come in!
Prior to each event, the Grand Prix Scout team compiles various data sets into one, organized chart that serves to better prepare fans for each race. Looking at historical race results and current championship standings is not enough. Our proprietary performance indexes allow you to track each rider across multiple data set rankings to identify what specific category each rider excels in and on the flip side, where they have some room for improvement. Compare that to the pre-race simulation results that take into account in-season performance, and you have a broad picture of each rider painted before your eyes. Track one rider, compare your favorites or just learn more about the entire grid – it's all there!
The teams and riders are ready for the San Marino Grand Prix… are you?
Click here to view the San Marino Grand Prix Pre-Race Performance Rankings.