---
Originally published on Sept. 13th, 2019
Rider photos sourced from MotoGP.com
---
The race weekend has arrived and riders have completed FP1 and FP2 with Yamaha dominating the pack. And when I say dominating, I mean absolutely crushing it. Taking no mercy on their opponents, both the factory and satellite riders have pushed their performance to the max leaving free practice Friday in P1, P2, P4 and P5. If you missed the live timing and results, here's what the top 10 looks like after FP2…
P1. Maverick Vinales, Yamaha
P2. Fabio Quartararo, Yamaha
P3. Marc Marquez, Honda
P4. Valentino Rossi, Yamaha
P5. Franco Morbidelli, Yamaha
P6. Pol Espargaro, KTM
P7. Danilo Petrucci, Ducati
P8. Andrea Dovizioso, Ducati
P9. Alex Rins, Suzuki
P10. Cal Crutchlow, Honda
A nice mix of manufactures and teams, the top 10 may not be exactly what fans were expecting if we look back to historical performances, but hey, new year, new riders, new bikes!
Back to Vinales and Quartararo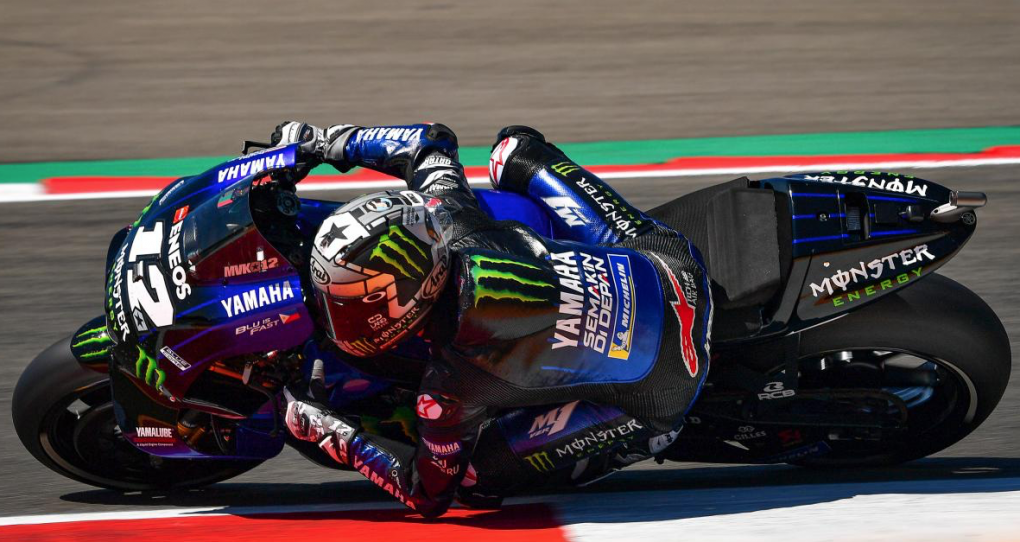 Maverick Vinales is chasing after a 5th podium finish of the season and perhaps a 2nd race win? Coming off a 3rd place finish at Silverstone, the Yamaha rider is riding with confidence as he lines himself up for a promising Q2. If Vinales can bring the same superior consistency we have seen from him throughout the 2019 season with a mirroring level of speed, his chances of cranking out another podium worthy performance is by no means out of the question.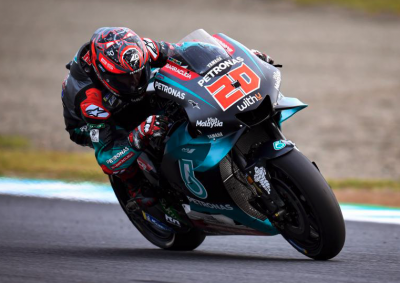 And then there is Fabio Quartararo, the rookie who has outshined all expectations with 6 front row grid starts this season (3 of those being pole positions) and 3 podium finishes thus far. The young Yamaha rider didn't waste any time easing in the series and has proved to have great potential that leaves fans, teams and riders in awe. With that said, moving up to MotoGP is no walk in the park and rookie mistakes are bound to happen. Quartararo is coming off a nasty crash in Great Britain where a slight error in the first lap ended the race early for himself and Ducati rider, Andrea Dovizioso. Coming back from an unfortunate event such as this, Quartararo must remember to tread lightly and not be to eager as he continues to find harmony with his bike as he is surrounded by much more seasoned riders on circuits that they know like the back of their hand.
The Misano World Circuit Marco Simoncelli is a unique circuit with a configuration that some would say favors a bike such as the Yamaha. With 3 stretches allowing room for hard acceleration, the Misano Circuit is fast but also encompasses a handful of sections that demand a strong relationship between braking and acceleration back-to-back.
FP3 and Qualifying are just around the corner and Yamaha is clearly ready to fight! Good luck to all riders and teams as they dive into the race weekend.