All rider photos sourced from MotoGP.com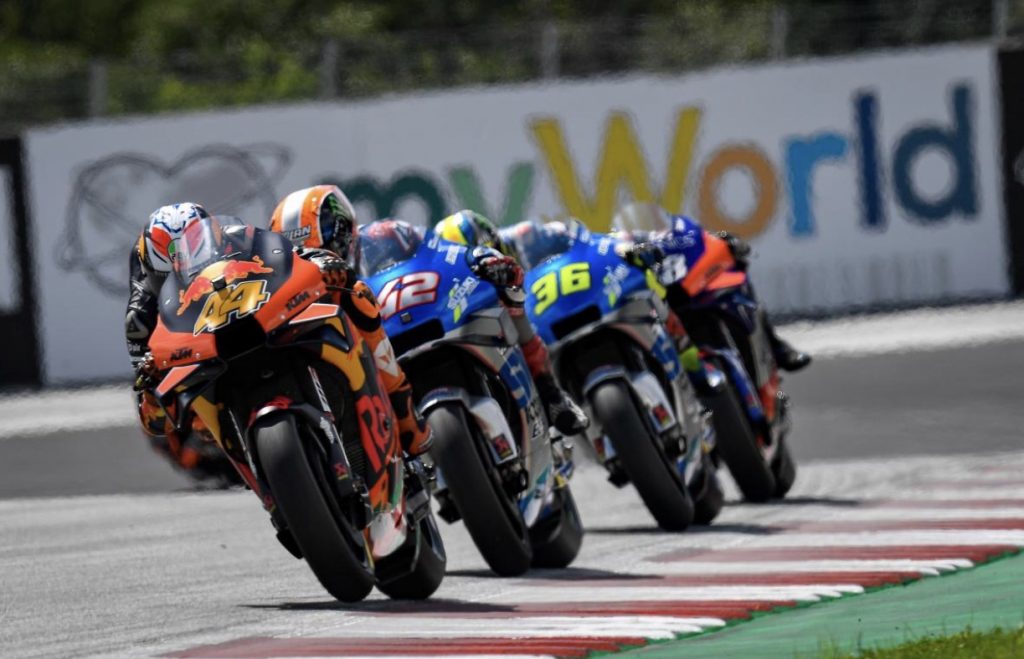 As the 2020 season continues to unravel, Grand Prix Scout's data sets grow richer and the available in-season analysis expands greatly. New, unique angles are explored around each rider and manufacturer in order to identify the unique characteristics that pose each as a threat. Diving much deeper than the common surface analysis, our team strives to educate fans around all their favorite riders and to expand on those who are commonly overlooked and deserve recognition for their hidden, developing talents.
Today, we are going to identify the top 9 riders who have maintained superior Predator and Prey Indexes across the first 5 round of the 2020 season. Before we dive in, let's address a few questions that I'm sure are running through your mind.
Q: What exactly are the Predator and Prey Indexes?
A: These unique indexes identify a rider's ability to maintain both a defensive and offensive riding style between the flags. Similar to an animal in nature, a rider with strong predator skills is one who can study his opponents, identify their areas of weakness and strategically overtake them at opportune times. On the contrary, a rider with strong prey instincts can maintain an awareness of their surroundings and defend their lines to protect their position and prevent others from passing.
Q: When do these indexes come into play during a race?
A: Although some riders make it look fairly easy to climb their way through the pack, let's just be clear… it's not that simple. When a rider shifts into a predator mindset, they become very in tune with the circuit conditions and their surrounding opponents to determine the optimal passing zones and sectors in which they hold an advantage. This awareness of their surroundings allows them to successfully execute passes without enduring constant back and forth battles with those around them. Those with superior Predator Indexes tend to be those who have some work to between the flags in covering ground and gaining positions up the grid. Now we flip to the other side, Prey Index. Those who excel in Prey Index show a proven ability to study the circuit, recognize hot passing zones and in turn, choose the optimal lines in and out of corners to prevent others from overtaking them. A strong Prey Index is crucial for riders throughout the grid to prevent themselves from being engulfed by the pack.
Those who are able to maintain a balance between Predator and Prey Indexes hold an advantage as they encompass an elevated level of awareness and calculated execution skills.
Let's get to the riders…
Below are the top 9 riders who have not only earned the top rankings for either Predator or Prey Index within the first 5 races, but they have also maintained a strong balance between the two. You will notice a handful of new faces sitting among some more established riders. Again, the 2020 season is proving to be a turning point in the series with the upcoming generation coming in hot and making the more seasoned riders work to defend their seats, titles and previously set records.
| | | | |
| --- | --- | --- | --- |
| Rider | Total Top Predator Index Rankings | Total Top Prey Index Rankings | Total Top Combined Rankings |
| Brad Binder | 4 | 3 | 7 |
| Miguel Oliveira | 3 | 4 | 7 |
| Alex Marquez | 3 | 3 | 6 |
| Andrea Dovizioso | 2 | 4 | 6 |
| Johann Zarco | 2 | 3 | 5 |
| Iker Lecouna | 1 | 3 | 4 |
| Valentino Rossi | 1 | 3 | 4 |
| Alex Rins | 3 | 1 | 4 |
| Takaaki Nakagami | 2 | 2 | 4 |