* DOTD = Data Of The Day *
All rider photos sourced from MotoGP.com
With the first 5 rounds of the MotoGP season completed (6 for Moto2 and Moto3), the battle for the World Champion title is well underway. Teams and riders have been given slight breathing room with the reigning World Champion, Marc Marquez, declared unfit for the next 2 -3 months. And while fans no doubt miss seeing #93 push his opponents to their limits, we are ecstatic to see a new generation coming in hot to 2020 and making new podium debuts each weekend.
Included in this new generation of fighters are the three 2020 rookies: Alex Marquez, Brad Binder and Iker Lecouna. All three of these riders have experienced the expected ups and downs of a rookie debut and within that, all three have show unique patterns that begin to identify their future trajectories within the premier league. Let's break it down for each rider…
*Please note the following averages are based off the past three races (Czech GP, Austria GP and Styria GP)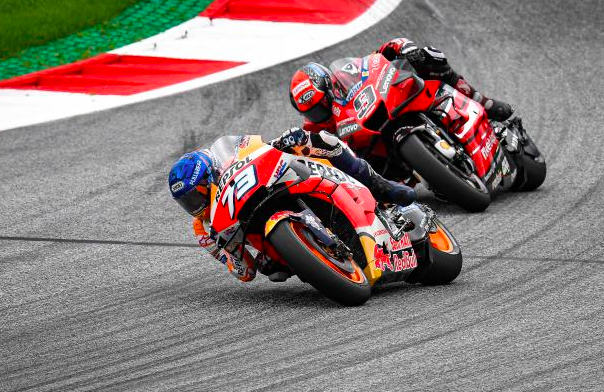 Alex Marquez
Although he may not always be finishing in the top 10, Alex Marquez shows a very strong foundation as a rider with a calculated focus on the minor details. Holding the strongest Average Consistency Index ranking out of the three rookies, Alex has revealed his potential secret weapon. It can be argued that his Consistency Index is superior to his fellow rookies due to his weaker Speed Index, but for a rookie, that's okay! We applaud Alex on his focus and attention to detail and believe that once he is able to match his superior consistency with a competitive speed, he will pose major threats to the grid.
Brad Binder
Quite the opposite to Alex Marquez, Brad Binder has not wasted any time in showing off his need for speed. Holding the strongest Average Speed Index ranking out of the 2020 rookies, Binder has fully harnessed the power of the KTM and has impressed fans around the world with his quick adaptability. Because of the added chaos so far this season, it can be argued that consistency carries less weight on a rider's performance due to the constantly changing circumstances. Brad Binder took his first MotoGP win at KTM's home race at the Red Bull Ring – a race that was stopped mid-way due to a red flag – a race that required two grid starts – a race that relied more on speed and less on consistency due to the disruption. We hope to see Binder refocus his strategy to clock in more consistent times which when paired with his already superior speed, will result in a more competitive, sustainable race position between the flags.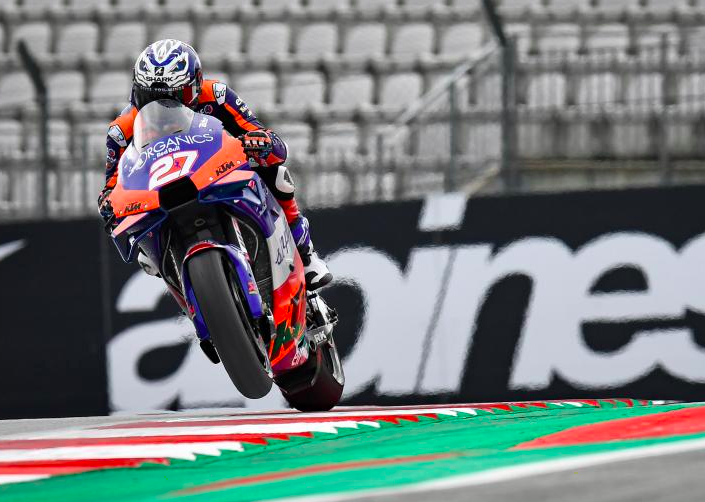 Iker Lecouna
So far, Iker Lecouna has found a very comfortable middle ground with a balance between speed and consistency. A happy medium between his rookie opponents, Lecouna falls right in the middle of Average Speed and Consistency Index rankings which checks out as he is commonly found mid-pack, holding his ground and (successfully) enduring some of the arguably more tiring battles found in the thick of it. The young KTM rider has established a strong base to improve his skills off of and now must prioritize his strategy each weekend around weather conditions, circuit technicality and other outlying race factors.