All rider photos sourced from MotoGP.com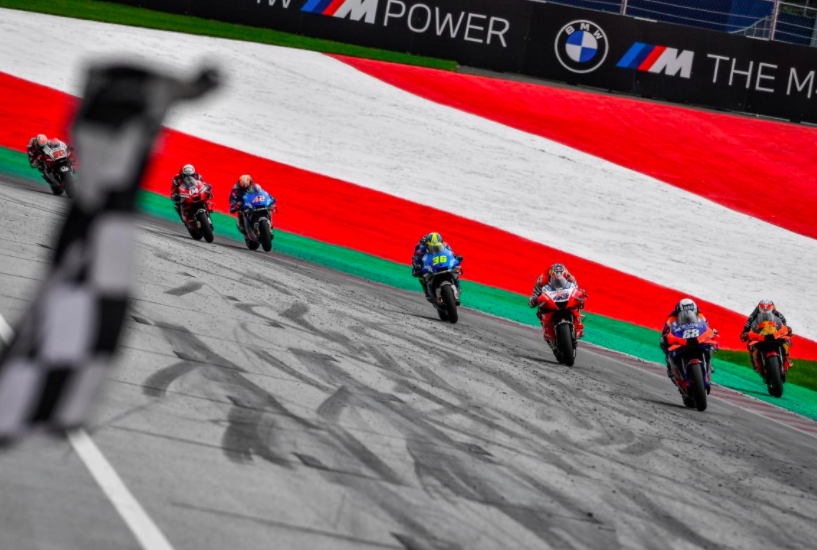 A quick two weeks came and went at the infamous Red Bull Ring with back-to-back jaw dropping races. Two drama filled races, both with red flags, left riders and fans in need of a week off to recoup their thoughts and refocus for the upcoming Misano takeover.
The 2020 season continues to smash all previous expectations for the "silly" sprint of a season that is comprised of exclusively European races due to the global pandemic. With so much action packed into so little time, races begin to blur together into a storm of raw talent, new manufacturers flashing in the limelight and historic heroes being overturn by the upcoming generation. It is hard to pin who has been the center of attention this season, with 2019 World Champion, Marc Marquez declared unfit for the foreseeable future, new faces have emerged with new teams dominating the grid.
Grand Prix Scout's post-race analysis serves not only to educate race fans, but to help unfold what happened between the flags and to identify the good and bad within various riders across the grid. Below are 5 quick facts sourced from Grand Prix Scout's proprietary performance indexes from the Styria GP.
---
Avintia Racing rider, Johann Zarco was the only rider on the grid to match his Net Movement and Volatility Indexes, meaning he was the only rider to maintain forward movement between the flags without letting a single opponent overtake him.
Aleix Espargaro and Valentino Rossi tied for strongest Predator Index as they both overtook a significant number of riders from start to finish. Unfortunately, both Aleix and Vale endured high volatility rates which suggests many smaller battles with opponents with less successful, clean passes executed.
Petronas riders, Fabio Quartararo and Franco Morbidelli held the weakest Volatility Indexes as they found themselves engulfed in the competitive mid-field pack and were challenged with constant battles from one lap to the next.
Alex Marquez, Alex Rins, Cal Crutchlow and Danilo Petrucci all ended the race with a Net Movement Index of zero, meaning they actually finished in the same position they started. The constant change in position (AKA high Volatility Index) held by these 4 riders masked this exhausting, yet unsuccessful fight with the constant lap-to-lap battles making it appear that they were covering ground within the pack.
Although LCR Honda rider, Takaaki Nakagami crushed it in qualifying and started from P2 on the grid, he held one of the two weakest Net Movement Indexes out of the group. With a Prey Index of 7, Nakagami revealed a weak spot in his skill set – that being defensive riding skills and protecting his lines.