Rider photos sourced from MotoGP.com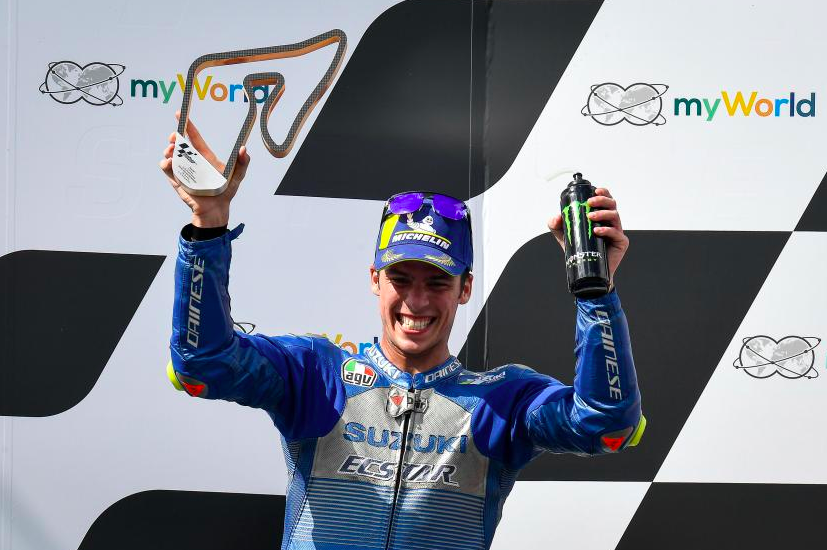 Suzuki sophomore, Joan Mir, earned his first podium finish since joining the premier league last weekend at the Austrian Grand Prix. Riding amongst some of the arguably most competitive riders the series has seen in quite some time, Mir continues to prove his adaptability, raw talent and ambition to bring the Suzuki to the top of the pack.
Going into the 2nd weekend at the infamous Red Bull Ring, Mir will no doubt be on the hunt for a top 5 finish, or perhaps another podium. His momentum from last weekend has shown no signs of dwindling as he finished FP1 in 5th and FP2 in 3rd, ranking him 6th after day 1. Today we are going to break down Mir's historical performance at the Red Bull Ring to identify where he prevails, and where he has room for improvement.
---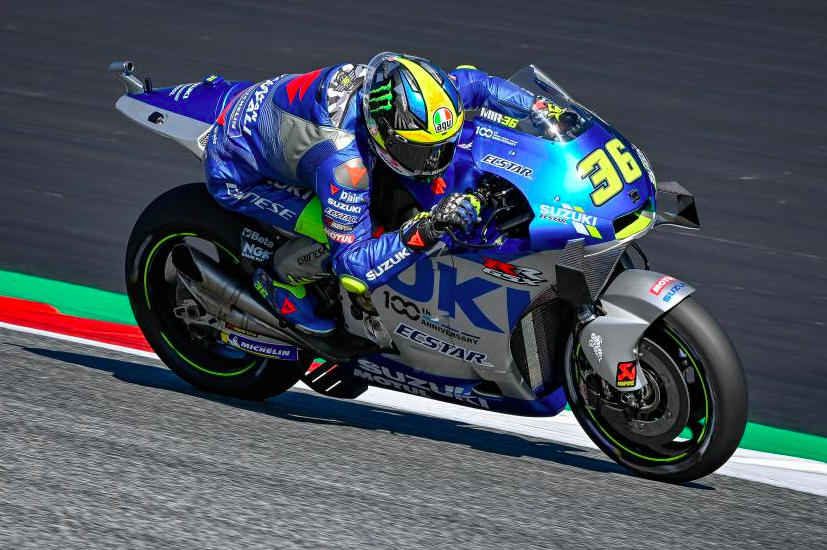 Average Efficiency Index – Although he is a greener rider, Joan Mir has a proven ability to maintain forward momentum throughout a race while executing strategic passes that reduce those tiring lap-to-lap battles with his opponents. Ranking 3rd in Efficiency Index going into round 2 at the Red Bull Ring, Mir holds a strong advantage over those who have yet to find their groove and balance between defensive / offensive riding skills. Riding on a historically Ducati dominant circuit, those who find themselves riding near the red machines will need to channel all their predator/prey skills in order to block passes, overtake at opportune times and ultimately understand where their bike holds handling and agility advantage. Coming in hot to the race weekend, Mir shows a genuine understanding of how to round out his performance and compete alongside the reigning Ducati riders.
Average Speed Index – After analyzing Mir's data, it is no surprise that he was able to land a podium finish as he holds the 2nd strongest historical Speed Index at the Red Bull Ring. Falling just behind Austria champion, Andrea Dovizioso, Mir has unveiled a new level of power and force within the developing Suzuki. Holding the strongest Speed Index last weekend in sector 3, Mir was able to utilize the agility of the Suzuki through the tighter areas of the track while fighting a harder battle in the open sectors with hard braking and acceleration points. In order to round out his performance, Mir needs to harness the power of the Suzuki to maintain his momentum from sector 3. This, matched with his defensive riding skills will allow him to gain ground on his opponents, hold them off in the optimal passing zones and ultimately prevent a large gap from forming between him and those ahead .
Average Consistency Index – Being able to balance a superior Speed Index and Consistency Index is a challenge all riders face and typically comes with years of experience on the circuit. When riders begin pushing their sector times, their focus expands to a variety of other elements and consistency is often sacrificed. This is one area of improvement that we hope to see Mir focus on this weekend, especially if he is able to match his speed from Austria round 1. A consistent Mir would pose a major threat to other riders and would ultimately allow him to more aggressively pick his way through the pack as we have seen his teammate, Alex Rins, do so time and time again.
---
If you would like to learn more about the MotoGP riders and where they stand going into the Styria GP, click here.