* DOTD = Data Of The Day *
Rider photos sourced from MotoGP.com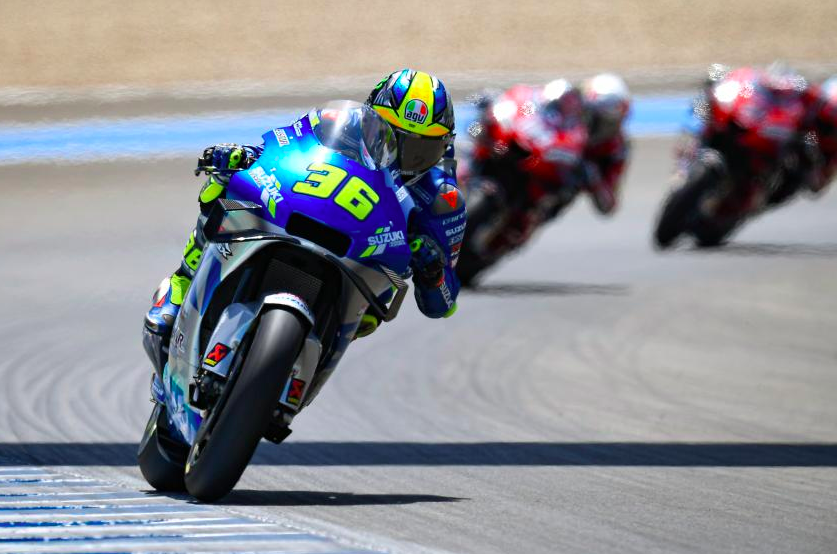 Last weekend's Andalucia GP left a select handful of riders in the limelight as they landed in the front row view of the media coverage. The podium riders (Quartararo, Vinales and Rossi) and the two up and comers who experienced mechanical failures (Bagnaia and Morbidelli) all rightfully earned the praise and coverage they received as each one brought a level of competitiveness that the remaining grid just could not match. Their performances were ultimately the perfect storm, a combination of strategy, speed, consistency and awareness of their surroundings that allowed them to pull ahead and more importantly, stay ahead.
In order to supplement the existing media coverage of the Andalucia GP, we are going to expand the view of the grid to identify a unique group of riders and within this group, recognize a unique skill set they each possess.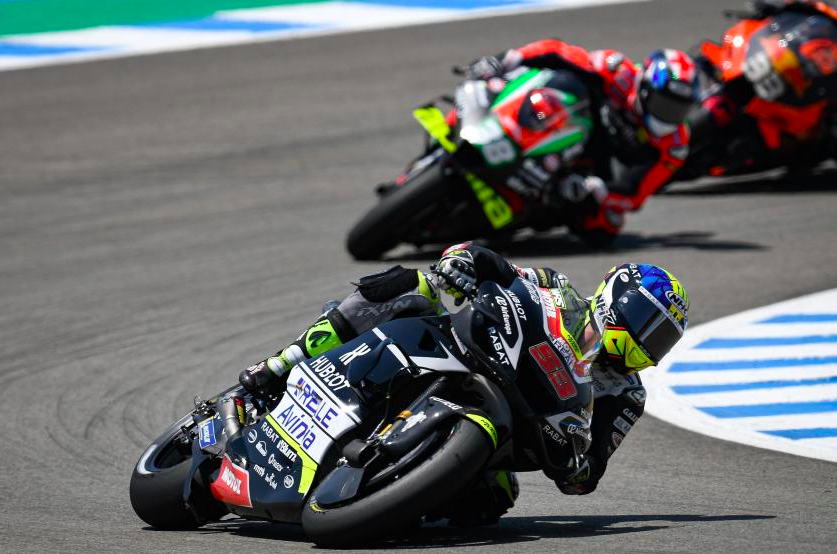 Today we are talking about Net Movement vs Volatility. To be more specific, the total positions a rider gained between the flags vs the rate of change they endured. Ideally, a rider's net movement would equal their volatility suggesting successful passes, strong defensive skills and the awareness of energy and tire conservation.
The 6 riders below all concluded the race with their net movement equal to their volatility. You will notice that one the rider (Espargaro) did not finish the race but his data is still taken into consideration in order to track his performance prior to his early finish. The riders are ranked in order of Efficiency Index which takes into account grid position, net movement and volatility.
| | | | | |
| --- | --- | --- | --- | --- |
| Rank | Rider | Start | Finish | Net & Volatility |
| 1st | Joan Mir | P10 | P5 | 5 |
| 2nd | Andrea Dovizioso | P14 | P6 | 8 |
| 3rd | Aleix Espargaro | P16 | P11 | 5 |
| 4th | Tito Rabat | P18 | P11 | 7 |
| 5th | Alex Rins | P20 | P10 | 10 |
| 6th | Fabio Quartararo | P1 | P1 | 0 |
The list above contains a handful of hidden gems that were not high on the radar of post-race coverage, but these 6 riders all showed a very important skill set that circulates around strong defensive skills, strategic passing, stamina, tire preservation and optimal tire utilization. Although the focus primarily zeros in on speed and consistency, it is this "perfect storm" of skills that earns a rider the title of World Champion.