* DOTD = Data of the Day *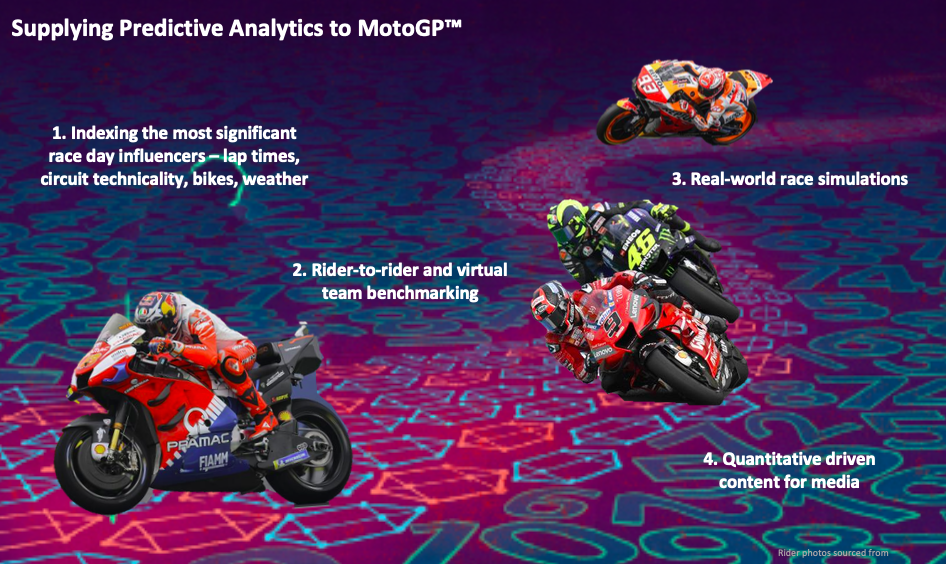 The basis of what we do lies above within the 4 points – indexing, benchmarking, simulations and quantitative content coming together to educate fans and ultimately enhance the MotoGP viewership experience. The Grand Prix Scout team offers pre and post-race analysis to prepare fans prior to each race weekend with statistical projections, historical analysis and after, a debrief of each event to explain what happened and more importantly, why.
Next week will be the first official race week of the season for the MotoGP riders as they come together in Jerez alongside the Moto2 and Moto3 riders who are preparing for their second round of the 2020 season. And with race week comes pre-race analysis so be sure to keep an eye on our blog and Instagram account @grandprixscout for some exciting analysis around the riders who will be lining up on the grid in less than 2 weeks.