* DOTD = Data Of The Day *
Rider photos sourced from MotoGP.com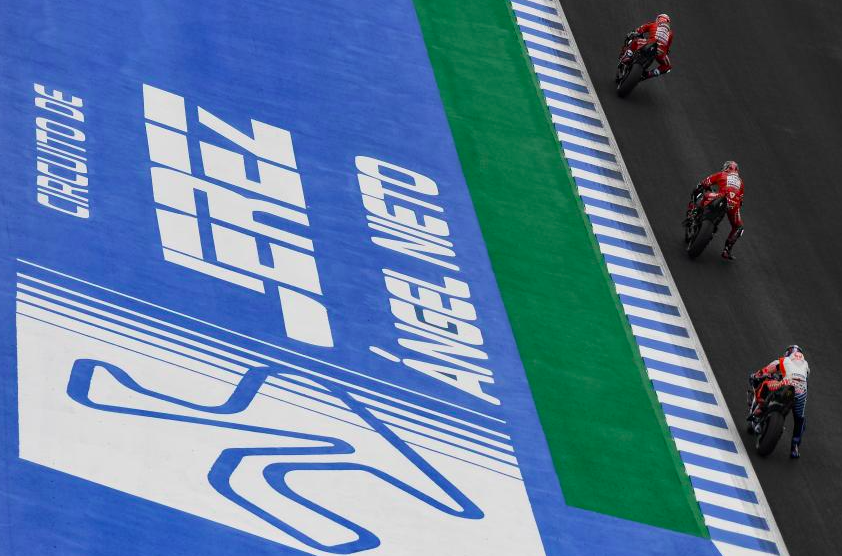 Various announcements have been made suggesting that the 2020 season will open with back-to-back races in Jerez on July 19th. These will no doubt be suspenseful, action packed weekends as riders, teams and fans will have waited almost 4 months for the delayed start of the season. While this is a very legitimate reason to look forward to Jerez, the list of reasons that we here at Grand Prix Scout are excited goes well beyond that.
Today's DOTD is a quick, informative list of reasons why Jerez is a perfect location for the start of this unique season. Backed by historical events and more importantly, data that stems from Grand Prix Scout's proprietary indexes, the factors below are meant to educate fans and enhance the viewership experience.
The circuit ranks 4th in Average Net Predator/Prey Movement which suggests that Jerez is a more difficult circuit that holds less manufacturer advantage and rewards individual rider skill
Supporting our 1st point, the 2019 podium was comprised of 3 different manufacturers: Honda, Suzuki and Yamaha (followed by 2 Ducati riders)
The circuit is quite balanced with 6 left corners and 8 right corners
The all time fastest lap time was set last year by French rookie, Fabio Quartararo, who earned his 1st pole position of his MotoGP career that weekend
The all time fastest race lap was set last year by the 2019 World Champion, Marc Marquez
The Historical Combined Indexes for each sector identify a diverse set of riders in regards to top 5 strongest historical indexes which again, suggests a highly competitive circuit:
| | | | | |
| --- | --- | --- | --- | --- |
| | Sector 1 | Sector 2 | Sector 3 | Sector 4 |
| 1st | Marquez | Rossi | Marquez | Marquez |
| 2nd | Rins | Dovizioso | Rins | Dovizioso |
| 3rd | Rossi | Iannone | Rossi | Rossi |
| 4th | Nakagami | Rins | Morbidelli | Vinales |
| 5th | Dovizioso | Petrucci | A. Espargaro | Rins |