* DOTD = Data Of The Day *
Weather, one of our four key elements utilized when building our algorithms, steers the outcome of any given lap and race. This unpredictable, powerful component is composed of numerous chain reactions that must be taken into consideration when performing bike set up and planning the optimal race line. We are here to educate you on these factors and their influence on road racing.
Weather is all about chain reactions – moisture levels, currents, winds, pressure levels, all the good stuff. Our weather section focuses in on four significant variables that all depend heavily on each other and all play a big role in motorcycle racing. We've done our best to break it down into simplest of terms, but as always, if you have any questions feel free to shoot us a message!
---
Long story short:
Cloud coverage dictates how much energy transfers to and from the Earth. The Earth must maintain an energy balance with the atmosphere in order to retain a stable climate. Air temperature directly impacts the fate of any present water vapor as warmer air has a higher water holding capacity than cooler air.
---
Nitty Gritty details: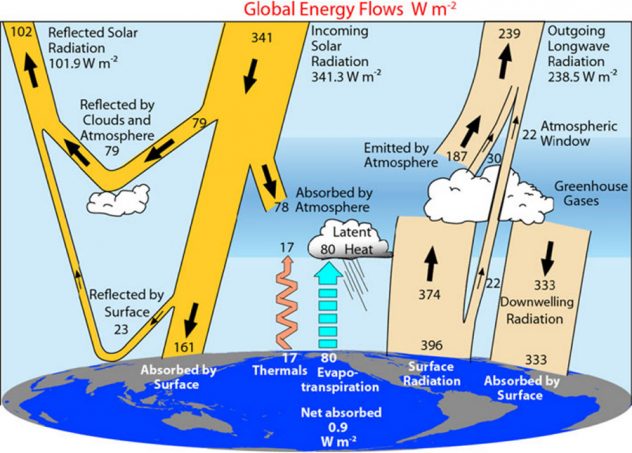 Let's begin with OLR – outgoing long wave radiation. Earth absorbs incoming solar radiation (insolation) from the sun in the form of short waves and UV energy. The insolation traveling to Earth's surface has a few possible paths it can take on the way down… It can either be absorbed into the atmosphere, reflected back up by clouds/atmosphere, reflected by Earth's surface OR absorbed by Earth's surface. Take a minute, process this… okay let's continue! Everything on Earth's surface has a reflectivity value that corresponds to its ability to reflect insolation without absorbing energy. This is known as albedo. A high albedo describes a surface that will reflect a high proportion of radiation while a low albedo translates to high insolation absorption with little reflectivity. Surfaces such as ice or sand have a high albedo and will reflect a majority of insolation that reaches it.
Think about when you walk on the beach, the surface of the sand can literally burn the bottom of your feet but if you sink your feet below the surface, the sand is much cooler (it's not absorbing, just reflecting off the top). Water bodies and asphalt are great example of surfaces with low albedos. They absorb energy throughout the day, continuously heating up, and will release energy in the form of long waves to achieve an earth-atmosphere energy balance. This balance is essential to maintain a stable average temperature and therefore, a stable climate. The long wave radiation being released from Earth will either be absorbed by the atmosphere, make its way past the atmosphere or will be reflected back to the surface by clouds.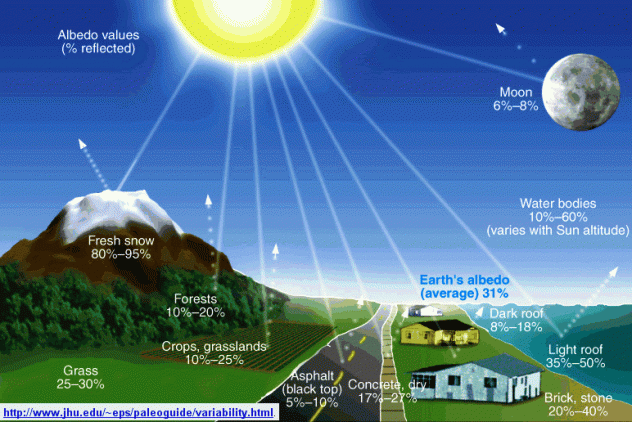 When we reference OLR levels, we are ultimately talking about the amount of OLR being detected at the top of Earth's atmosphere. A high OLR tells us that there is little interference with the radiation traveling back and forth and a low OLR indicates more interference AKA cloud coverage. Cloud coverage is evidence of moisture in the air that has risen, cooled, expanded and condensed. With higher moisture levels present, humidity and precipitation come into the picture and a number of things can occur from there. Warmer air has a higher moisture holding capacity, meaning it can hold more water vapor (hello humidity) before condensing. Warm air will release the water vapor if one of two things occur – if it reaches its maximum holding capacity or if it cools enough to where it can no longer retain the present level of moisture. The air will then condense and result in rain or snow.
All these variables play into tire choice, optimal lines, physical demands and mental preparation going into race day.