* DOTD = Data Of The Day *
Rider photos sourced from MotoGP.com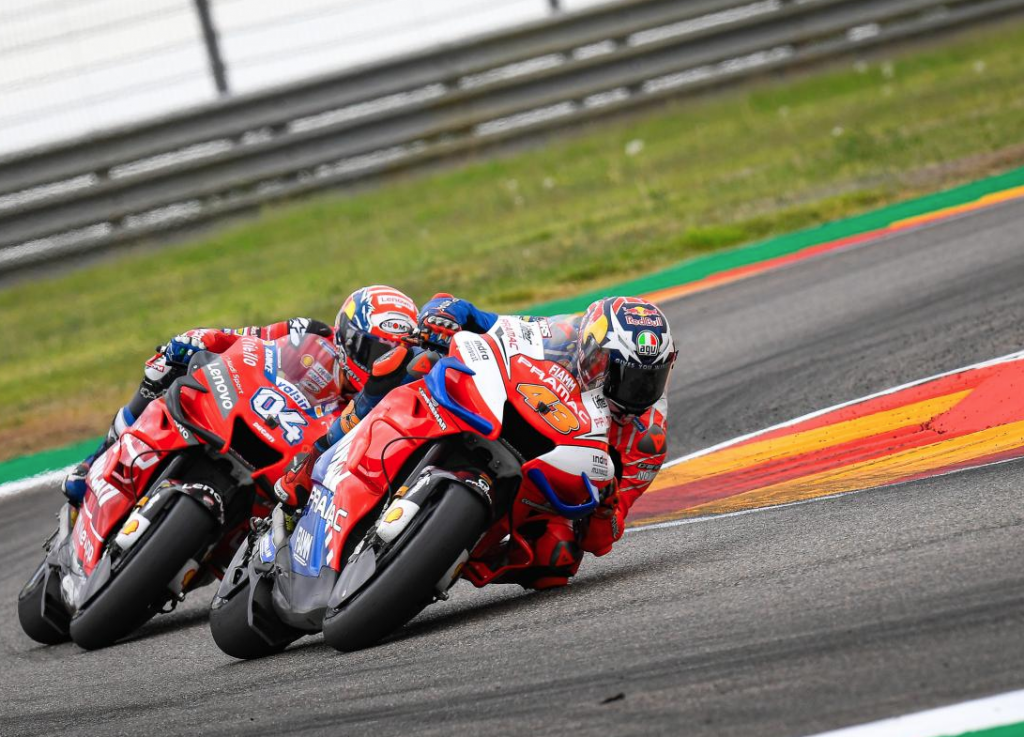 Although the start of the race season has yet to commence, teams are deep into the rider contract process for the 2021 and 2022 seasons. While many satellite seats remain unassigned for the upcoming seasons, only a few factory seats are left as M. Marquez, Vinales, Quartararo, Rins, Mir and Miller have been signed onto factory teams.
The latest rider to announce a finalized contract is Australian rider, Jack Miller. Bumping up from the Pramac Racing Team to the factory Ducati Team, Miller has received a well deserved opportunity to prove his refined skills and mental strength to compete on a factory team. Prior to the 2019 season, Miller was a contender for Lorenzo's seat alongside Dovizioso but unfortunately fell short as Petrucci was given a one year contract on the factory team and an extension for the 2020 season.
Now, Miller is out of the hot seat with a one year contract and he, alongside all the Ducati fans wait to see who will fill the second factory seat. Dovizioso? Petrucci? Someone entirely new?
Today we are going to compare Andrea Dovizioso's and Danilo Petrucci's 2019 numbers and future projections as they stand as the top contenders for a factory season alongside Miller. Below we have provided 5 unique aspects of each rider's recent performance, each with its own significance.
Receiving a contract, especially from a factory team, means that you are a competitive, mentally tough rider who shows a certain rate of improvement across multiple factors. A team who offers a rider a 1+ year contract must see room for improvement/refinement and adaptability in a rider.
By looking at the chart above, it is evident that Andrea Dovizioso is a seasoned rider who has reached the stage of detailed refinement in his performance. Whereas greener riders tend to show the largest rate of improvement / strongest trajectory in Speed Index, riders such as Dovi have already obtained the ability to crank out competitive sector times but are now working to match that with consistent, strategic riding around their opponents. Seeing that Dovi is ranked 1st and 2nd for Consistency and Efficiency trajectories, we believe that he has some valuable years left in his career as he continues to rank highest among this incredibly competitive field. An improvement in qualifying position matched with his already superior efficiency would enhance Dovi's image as a major threat on the grid.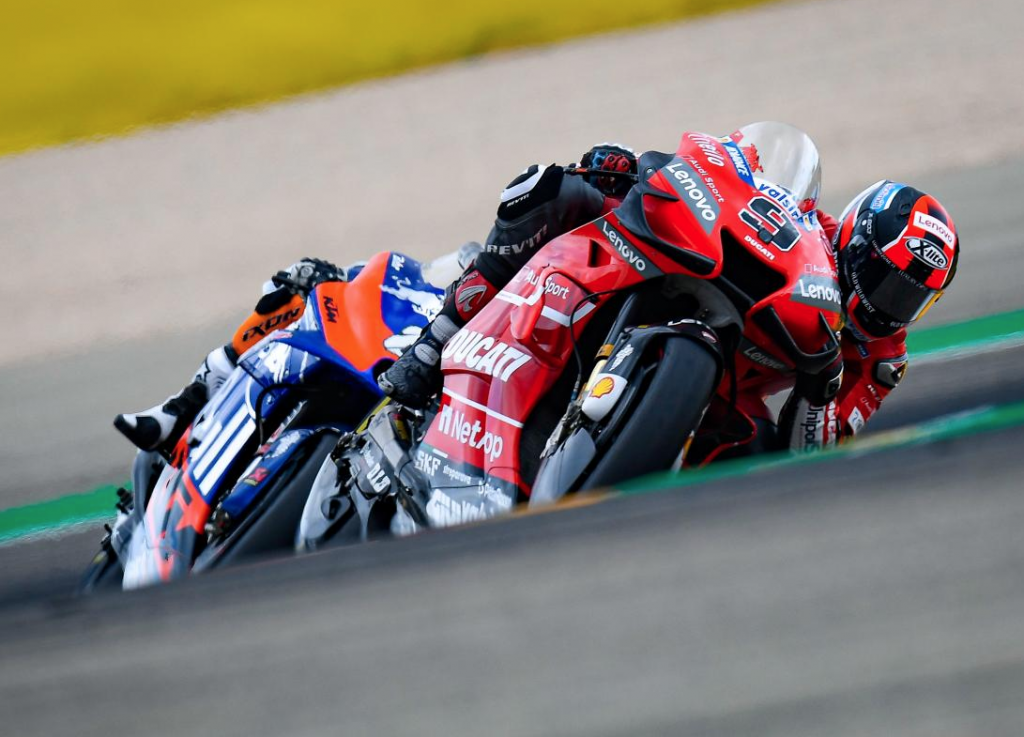 Although Petrucci falls just behind Dovizioso in average qualifying position, his trajectories tell a much different story. Positioning him in the middle of the pack across all three categories, Petrucci's pre-season trajectories show possible signs of a plateau in his race performance. No significant improvements, no significant weaknesses, Petrucci must find his unique, secret weapon in order to stand out from the crowd and beat others to a contract renewal. An improvement in Efficiency Index would be very beneficial for the Italian rider as a superior index identifies not only strategic riding among opponents, but also those who are able to maintain mental strength from start to finish. To be a competitive racer with a secure contract on a factory team requires a demanding level of mental toughness and endurance.
Time will tell, but until then, be sure to keep up with Grand Prix Scout's Data Of The Days every Tuesday and Thursday. Stay safe and ride on!