* DOTD = Data Of The Day *
Rider photos sourced from MotoGP.com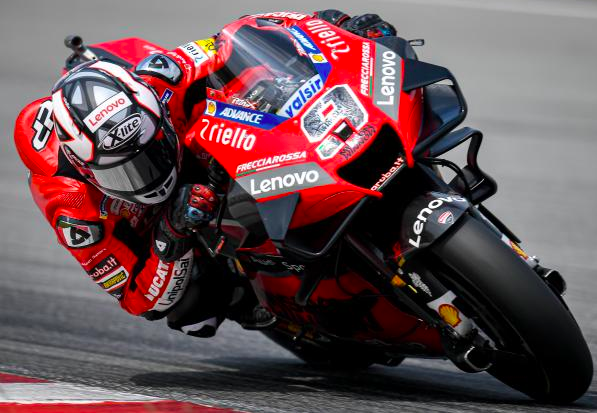 One of the more seasoned riders currently in the series, Danilo Petrucci made his MotoGP debut back in 2012 at the Qatar Grand Prix. His strongest Championship finish was this past season (2019) where he finished 6th with 176 points, a slim 2 points ahead of fellow Italian rider, Valentino Rossi.
Petrucci has had 3 different teammates within Ducati since 2017 and earned a Factory seat going into the 2019 season alongside Andrea Dovizioso. While his overall season with the Factory team appeared to produce his strongest performance to date, there are many factors that dictate this assumption. If you are looking solely at his championship points then yes, this was in-fact his strongest season yet. If you look at his finishing position breakdown compared to his teammate, you may think otherwise.
Today we are going to break down Petrucci's 2017, 2018 and 2019 seasons in terms of rider vs teammate performance. This is a very important and easily overlooked area to study around each rider. Each race performance carries a heavy weight on a rider's future in the series. If you consistently finish behind your teammate, you may lose your seat when the next contract renewal comes around. If you maintain a strong performance across the entire season with little error, you may earn that Factory seat bump that Danilo Petrucci received going into the 2019 season. But if you want to keep that seat and the resources that come with a Factory team, you have to prove that you deserve that seat just as much, if not more than your teammate.
---
2017 was Petrucci's second year alongside Scott Redding on the Satellite Ducati team. The finishing rate for each rider remained somewhat balanced but Petrucci ultimately finished ahead of Redding ~65% of the time across the entire 2017 season. This extra push we saw from Petrucci instilled faith in the Satellite team as we saw him continue with Ducati in 2018 and we saw Scott Redding make the jump to Aprilia.
2018 was a pivotal time for Petrucci as his contract was up for renewal, Lornezo's Factory seat was up for grabs and Jack Miller was now in the next garage over as Petrucci's new teammate. While the world was somewhat shook by the news of Lorenzo moving teams, all eyes zeroed in on the two Satellite riders as speculations spread around which rider, if either of them would make the jump to the Factory seat. While Miller had his time in the limelight, Petrucci ended the season with a ~71% finishing rate ahead of Miller and earned himself a seat on the Factory Ducati team.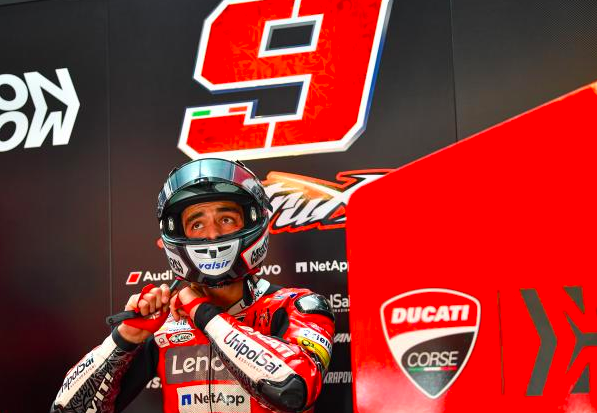 2019 was a transition for Petrucci. He had the factory bike, the factory team and the guidance of his new teammate, Andrea Dovizioso, who was a top contender for the World Champion Title. As expected, Petrucci gradually adapted to his new machine and with time, reminded us why he earned the Factory seat when he took home his first MotoGP victory at Mugello. Petrucci had his highs and lows throughout but was unable to match his teammate as he finished the season with a ~21% finishing rate ahead of Dovizioso – a steep fall from the previous 2 years.
Takeaway: The battles that occur on the circuit go beyond just championship points. To be the best of the best, a rider must outshine their teammate, their whole manufacturer team (Factory and Satellite) and the riders stemming from their nationality. Danilo Petrucci has gradually climbed his way up the rankings by outperforming his teammates which explains his extensive time with Ducati and his jump to the Factory team. The expectations of a factory rider stand high and we hope to see Petrucci find his place within the Ducati Team that places him in a more secure, promising position in regards to his future as a Factory rider.