* DOTD = Data Of The Day *
Rider photos sourced from MotoGP.com
Throughout a (normal) season, the Grand Prix Scout team releases both pre and post-race analysis to help fans prepare for an event and later, help them understand what exactly happened and why. To give you a little taste of what that may look like, today's Data Of The Day is revisiting the 2019 rider watch list for the Jerez Grand Prix. Think of it as a "who's hot, who's not" list where we examine a handful of the top riders, some of the "up and comers" and a few that are stuck on the struggle bus. So let's explore 3 of the riders that were chosen for the watch list – 2 that fell within the "who's hot" and 1 that fell within the "who's not."
We chose a total of 10 riders for the pre-race watch list: Marquez, Rins, Vinales, Dovi, Rossi, Petrucci, Morbidelli, Crutchlow, Lorenzo and Miller.
8 of the riders finished 1st – 8th while 1 crashed (Miller) and 1 finished mid-pack (Lorenzo)… Let's just say these two weren't a total surprise.
---
Alex Rins (who's hot)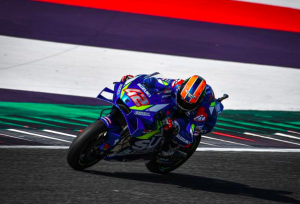 Circuit Weather Conditions – Advantage Rins
Suzuki rider Alex Rins has had a smooth sailing performance thus far in the 2019 season. Although we don't have any historical data on Rins at Jerez, we believe he is capable of maintaining this forward momentum due to similarities in circuit conditions between COTA and Jerez. Let's talk weather. Both COTA and Jerez have historically extreme circuit temperatures which often creates added challenges to teams and riders. Rins has proven to be one of the most fluid, smooth riders and has been taking the 2019 season by storm. This is not to say that he has been on the podium each time but instead has shown fans and his opponents an upgraded version of his previous self – Rins 2.0. What do we like about Rins 2.0? His predator riding style that has enabled him to overtake numerous riders each race, his seamless movement in and out of turns and his ability to preserve tires through the finish line. The Suzuki rider's success is a mosaic of variables that we are able to better understand each race weekend.
Andrea Dovizioso (who's hot)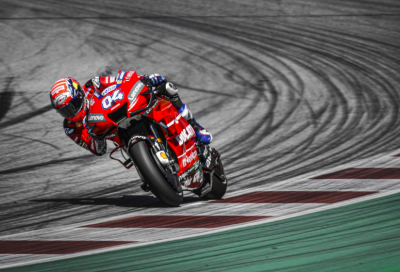 Pole Position Please!
Jerez has not always been kind to Ducati rider, Andrea Dovizioso. Having a historically rough qualifying, we have yet to see Dovi on the front row of the grid. A strong performance in both free practice and qualifying will be vital if he wants to obtain enough points to remain the leader in the World Championship rankings. Does this mean Dovizioso NEEDS to be on the front row to try to lock in a podium finish? Heck no! AD has a historically superior predator index at Jerez meaning he has learned how to strategically study riders ahead of him to better understand how he can most efficiently utilize his skills. Due to Dovizioso's unique ability to handle both the powerful AND the (less well-known) agile side of the Ducati, we believe Dovi shows promise going into race week as this circuit requires precision in breaking and acceleration points.
Jack Miller (who's not)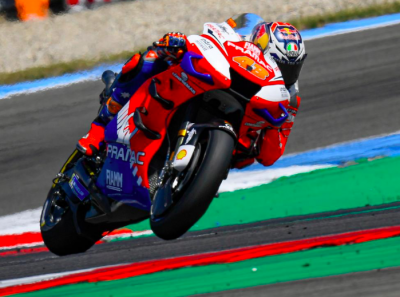 Eye On The Prize
Jack freaking Miller! After an incredible performance at COTA ranking him 6th in the Championship, Miller can just about taste that Factory Ducati seat. So what does Miller have working for and against him? Let's pick one of each… Good news: Jack Miller held the strongest consistency index at Jerez in 2018. Bad news: circuit temperatures in Jerez have historically been extremely elevated, forcing riders to strategically nurse their tires throughout the race. COTA presented shockingly high circuit temperatures and what we saw there from Miller doesn't bode well for Jerez. Having barely any tire left by the last lap in Texas, Miller was basically a sitting duck as Dovizioso tailed him. If Miller wants to continue his success this coming weekend, we will need to not only see a stronger tire choice, but also a smoother performance from him as this circuit demands fluidity due to its configuration and climate conditions.