* DOTD = Data Of The Day *
Rider photo sourced from MotoGP.com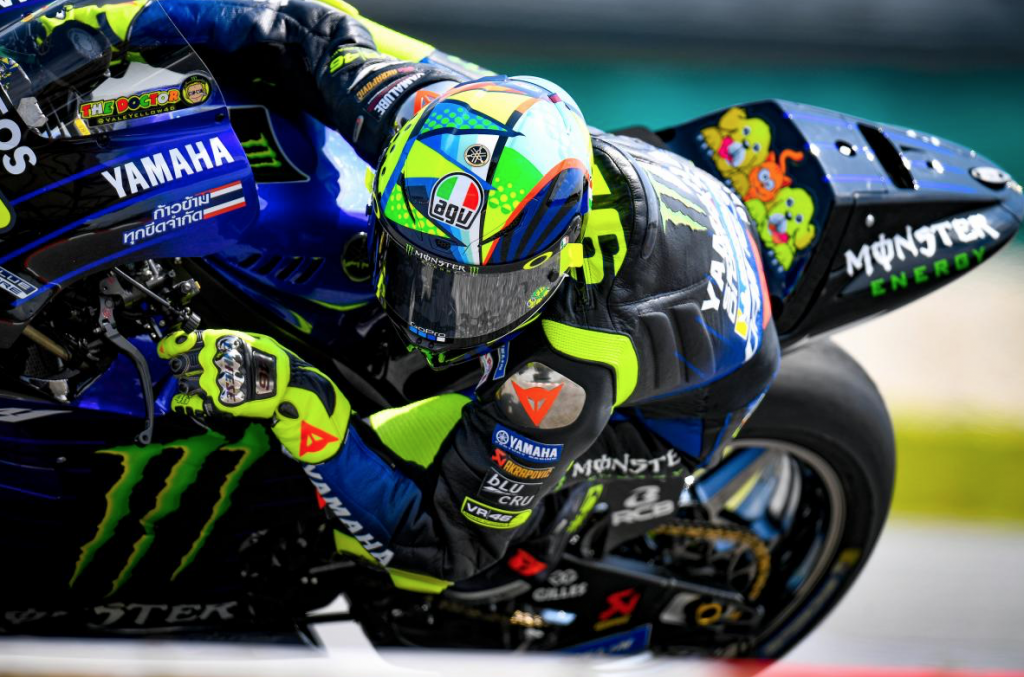 MotoGP legend, Valentino Rossi confirmed that he will be re-evaluating his racing career throughout the 2020 season. While his passion and presence helps fuel the series, his performance has taken a slight detour over the past two seasons. Although energy and motivation don't rely solely on race success, it sure doesn't hurt! Especially for a 9 time World Champion.
With the early disruption in the 2020 season due to COVID-19, fans impatiently await not only the first MotoGP race, but an update from the 41 year old Italian rider regarding his future in the series.
Today we are going to explore a unique angle of Valentino Rossi's historical performance. Say hello to Grand Prix Scout's Efficiency Index. This index tracks a rider's ability to maintain forward momentum throughout a race by taking into account factors such as their performance in qualifying and volatility in position, to name a few. We have tracked Rossi's average Efficiency Index on both an annual and circuit basis. The graphs below provide a visual representation of his performance trajectory, allowing you to see how he has progressed over the past 4 years and on what specific circuits.
Note: A smaller index (a more negative number) represents a stronger efficiency.
To keep the excitement of a new season alive, we have focused solely on the first 6 races of the past 4 years. These include Qatar, Argentina, COTA, Jerez, France and Mugello.
VR Average Efficiency vs Season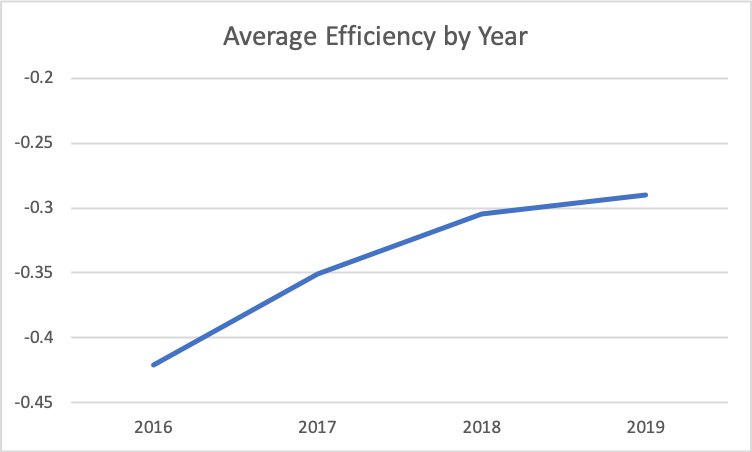 It is evident that Rossi's efficiency has weakened over the past 4 years. A poor average qualifying, higher volatility in position throughout a race and backwards movement from start to finish all contribute to this elevated average value. With that said, Rossi's average indexes all fall under 0 which indicates that he finishes ahead of his starting position more times than not. Taking a step back and thinking big picture, it appears Rossi has encountered more riders stepping up to challenge the 9 time World Champion and has gradually been engulfed in the pack.
VR Average Efficiency vs Circuit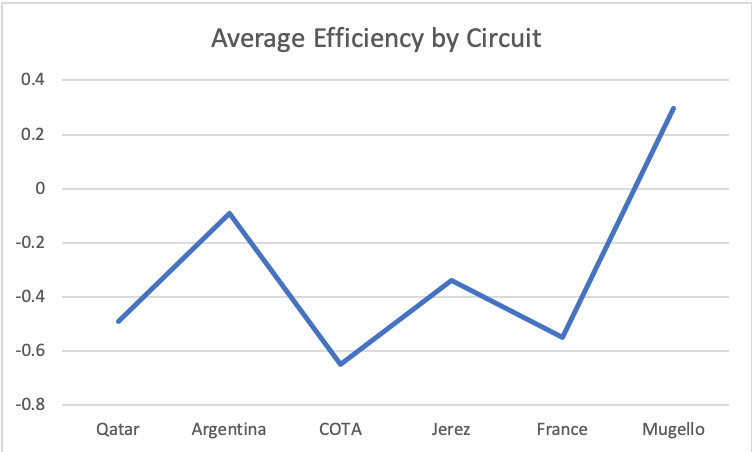 This graph clearly has more fluctuation than the first, so let's pick it apart… The first detail to note is that Rossi's average efficiency at Mugello (his home circuit) falls above 0. Unfortunately, this means that he has been unable to match a superior qualifying position with a productive race, meaning he often falls into the sea of riders and endures more frequent, tiring battles with riders mid-pack. On the contrary, the remaining 5 circuits all hold a negative average efficiency which tells us that Rossi maintains a more consistent performance throughout the weekend with visible forward momentum. Qatar, COTA, Jerez and France all fall within a small range of each other which we would hope to see carry over to the remaining circuits.
Overall, Rossi shows a weakening trend in regards to his efficiency throughout a race weekend. More times than not, he is still maintaining forward momentum between the flags but shows notable fluctuation from one circuit to the next.
Remember, this is only one area of study in regards to Rossi's historical performance and future projections. With that said, you may agree that this index holds significant weight in a rider's performance review as it uncovers a handful of commonly overlooked traits.