* DOTD = Data Of The Day *
Rider photo sourced from MotoGP.com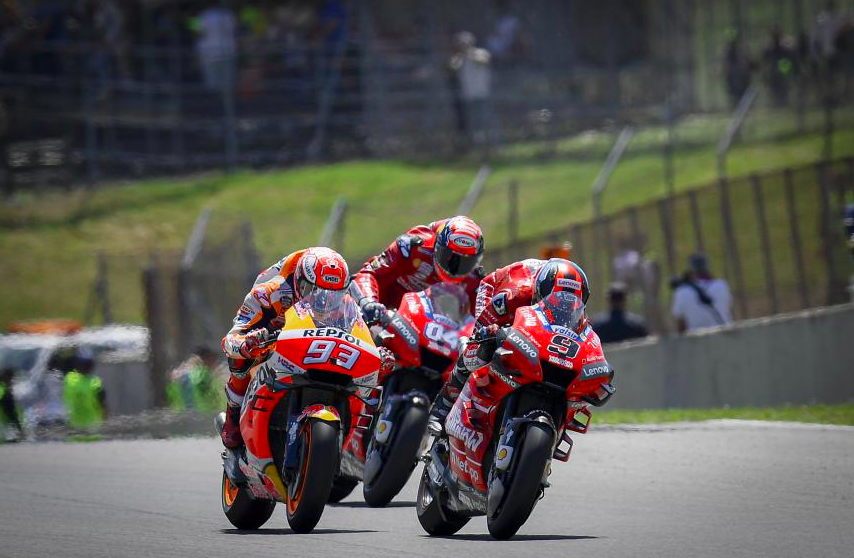 The first time racing in the premier league at your home circuit always brings a feeling of overwhelming happiness and pride. The first time sealing a 1st place finish at your home circuit takes that feeling to a whole other level.
Let's take it one step further. The first time winning a MotoGP race at your home circuit which also happens to be the home to your manufacturer… Just ask Danilo Petrucci how that feels. The 2019 Italian Grand Prix was an emotional day for both Petrucci and Ducati as they claimed their first ever victory together at the Mugello Circuit.
Today we are going to rewind to that unforgettable Sunday afternoon and re-share our post-race analysis on Danilo. Enjoy!
---
It was an emotional weekend at the Mugello Circuit that ended with Ducati rider, Danilo Petrucci, earning his first win since joining the MotoGP series in 2012. Helping the factory Ducati team claim a third 1st place podium at Mugello in a row, Petrucci made not only his team and his country proud, but also his teammate and mentor, Andrea Dovizioso.
Rate of Improvement at Mugello – 1 Point Petrucci
Compared to the two other podium riders this weekend, Danilo Petrucci holds the strongest rate of improvement for combined index at the Mugello Circuit. Remember, a combined index reflects a rider's historical speed handicapped by their consistency. So what does a steep rate of improvement mean?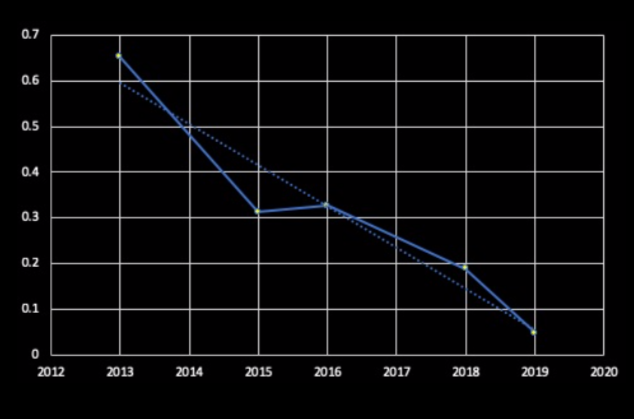 This graph plots Petrucci's combined index for each year he completed a race at Mugello while in the series. With the exception of 2016, Petrucci has maintained an almost perfectly linear improvement every single year he's raced.
A steeper slope reflects more significant improvements year to year. Being able to identify areas of strengths and weaknesses over time, Petrucci has prioritized his performance goals every year. This has not only enabled him to perfect his riding on this circuit, but to also study his opponents and establish where he can confidently overtake other riders.