* DOTD = Data Of The Day *
All rider photos sourced from MotoGP.com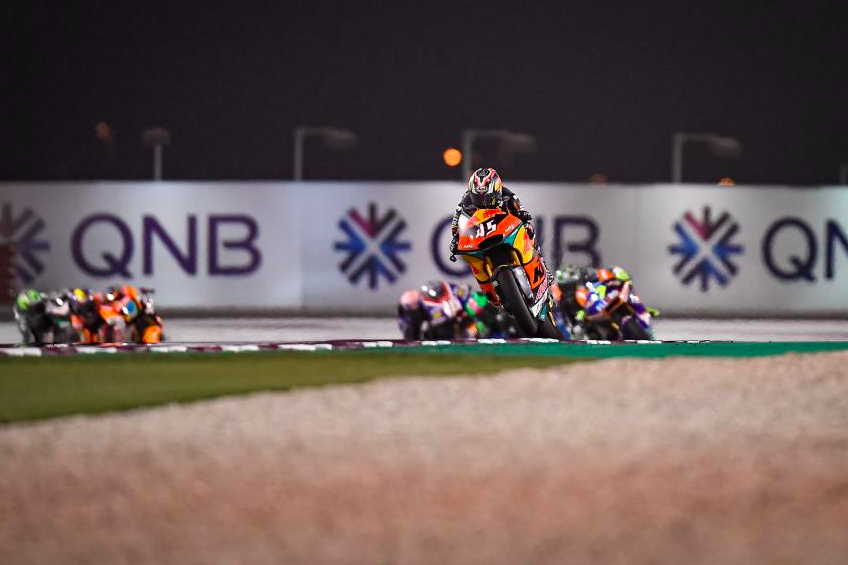 The 2020 season has officially started and although the Moto2 riders carried the weight of the season opener on their shoulders, they pulled through and exceeded all expectations. Tetsuta Nagashima left fans and fellow riders in awe with his dominant performance which included him starting from P11 on the grid and finishing 1.347 seconds ahead of all his opponents.
It was not an easy task to pull off a podium finish as the riders who crossed the checkered flag 2nd – 5th were a slim 0.554 seconds apart. Lorenzo Baldassarri and Enea Bastianini rounded out the podium with Roberts and Gardner close behind.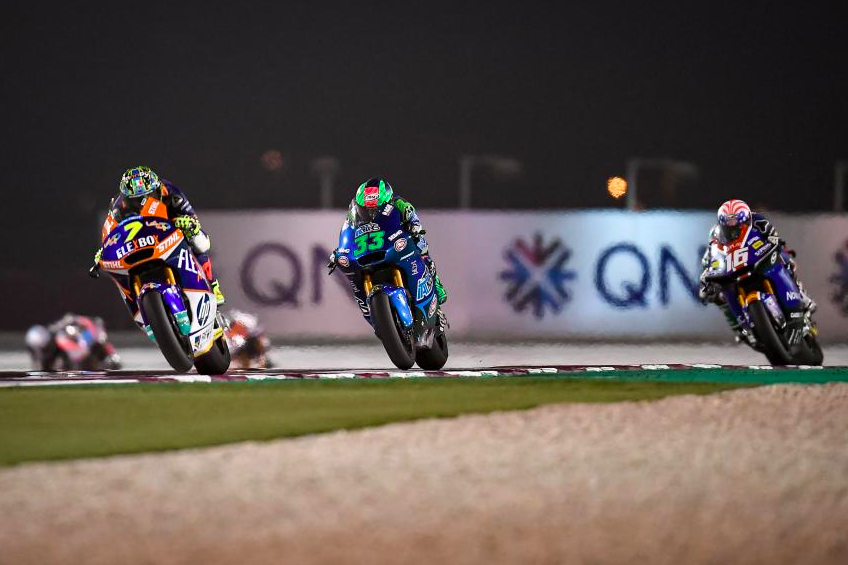 It's not uncommon for podium finishers to receive copious amounts of coverage, after all, they followed through on the universal mission to finish ahead of the pack. But today, we want to broaden the coverage and identify those who maintained a well-rounded performance, regardless of their final position.
It's only the first race of the season and racers often rise and fall from one race to the next. By recognizing those who were able to match superior sector speed with consistency, we can highlight those who are building off a strong foundation and showing early signs of maturity in their race strategy and technique. In addition, we are able to highlight those who dominate in one category to track their performance and development going forward.
2 out of the 3 riders that are considered to be the most "well rounded" ended the season opener on the podium. Their hard work paid off, but where exactly on the circuit did they excel? Let's find out.
Below we have identified a few key factors:
1. Sector Technicality Index rank – based off Grand Prix Scout's unique circuit stats
2. Sector length rank – holding superior indexes in a longer sector gives a rider an upper hand as they automatically have more ground to utilize their strengths and pull away from opponents
3. Top 3 riders ranked by both Speed Index and Consistency Index – within this, we will identify riders who maintained a well-rounded performance meaning they were able to match speed with consistency
Sector 1: Shortest, least technical sector
| | | |
| --- | --- | --- |
| Rank | Speed Index | Consistency Index |
| 1 | Nagashima | Dixon |
| 2 | Luthi | Corsi |
| 3 | Schrotte | Bulega |
Sector 2: Second shortest, second most technical sector
| | | |
| --- | --- | --- |
| Rank | Speed Index | Consistency Index |
| 1 | Roberts | Bastianini |
| 2 | Baldassarri | Roberts |
| 3 | Navarro | Baldassarri |
Sector 3: Second longest, second least technical sector
| | | |
| --- | --- | --- |
| Ranks | Speed Index | Consistency Index |
| 1 | Gardner | Bastianini |
| 2 | Bastianini | Manzi |
| 3 | Nagashima | Navarro |
Sector 4: Longest, most technical sector
| | | |
| --- | --- | --- |
| Rank | Speed Index | Consistency Index |
| 1 | Nagashima | Canet |
| 2 | Baldassarri | Bastianini |
| 3 | Navarro | Baldassarri |