* DOTD: Data Of The Day *
All rider photos sourced from MotoGP.com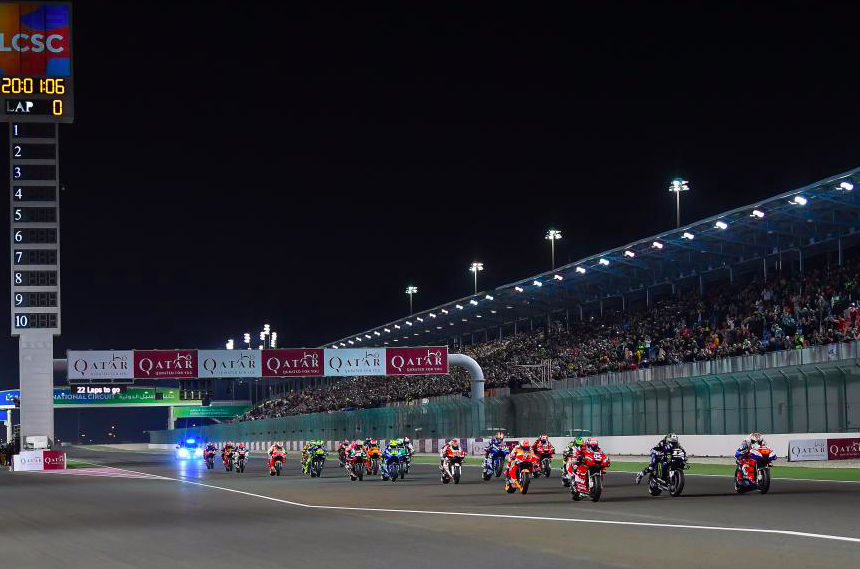 As riders head to Qatar for the final pre-season test and with the infamous Losail season opener officially 2 weeks away, we though it was only fitting to revisit the 2019 Qatar Grand Prix.
Today we are going to break it down by sector. More specifically, we are going to identify the strength of the grid as a whole on each sector. By taking all the riders into consideration, we are able to gain a broader view of the circuit, its attributes and how each sector challenges riders.
Below we have ranked sectors 1 – 4 by cumulative rider strength in Speed Index and Consistency Index. If you need a refresher of Grand Prix Scout's performance indexing system, click here!
Please note: sectors are identified by "T#" so T1 = sector 1, T2 = sector 2, etc…
| | | |
| --- | --- | --- |
| Rank | Speed Index | Consistency Index |
| 1st | T4 | T2 |
| 2nd | T3 | T3 |
| 3rd | T1 | T4 |
| 4th | T2 | T1 |
Observations:
Sector 1: T1 stands as perhaps not the most competitive, but the most challenging sector as both the Speed Index and Consistency Index rank low compared to the others. This means that the grid as a whole does not shine in speed or consistency. Instead, T1 favors specific riders and their abilities to exploit their particular bike's strengths.
Sector 2: T2 shows a common pattern in that the entire grid is able to produce consistent sector times but they have not all mastered balancing superior consistency with a competitive speed. Although it is a shorter sector, it offers those who are able to step up their speed a great advantage over their opponents.
Sector 3: Those who excel in T3 are given a slight advantage as it stands as the 2nd longest sector. This means that there is that much more ground to outshine opponents and create larger gaps between you and those behind you. T3 is a battle ground for the grid as it ranks 2nd in both Speed Index and Consistency Index strength. A more evenly matched playing field, T3 demands a strong balance between the two variables in order to prevail and ultimately, utilize the length of the sector to pull ahead.
Sector 4: T4 is long and fast, as it includes wider turns and longer straightaways. It is no surprise that this is the strongest sector for the grid in terms of speed, but it is the riders who are able to maintain consistency one lap after another who will prevail here. A quick acceleration into the final straightway is always helpful, but it takes control and uniformity of corner entry and exit to tie the final sector together.