* DOTD = Data Of The Day *
Rider photo sourced from MotoGP.com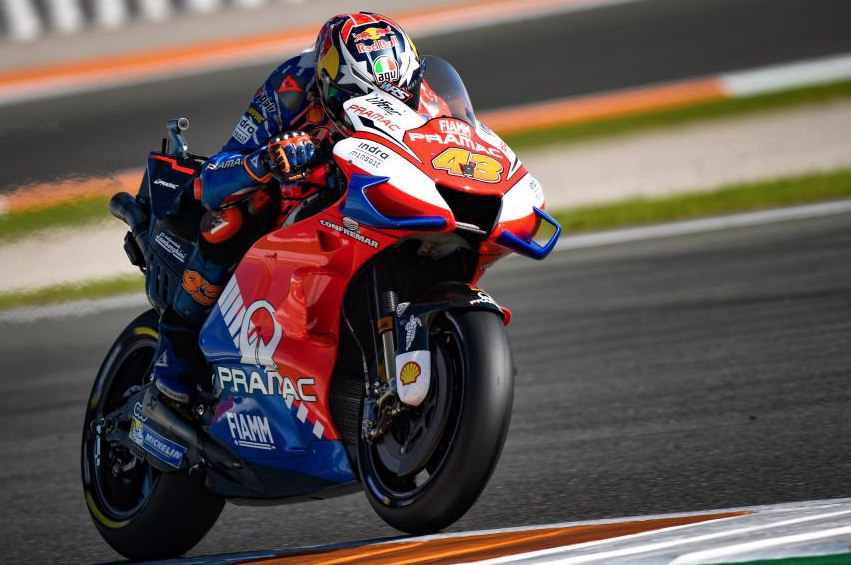 Entering his 6th year in the MotoGP series, Australian rider, Jack Miller is looking to continue his upward rise. Since bumping up straight from Moto3 in 2015, Miller has had his ups and downs but overall, has shown a steady improvement from one season to the next.
It is evident on the surface, as his annual final championship placement has gradually improved each year, with the exception of 2018. But there is so much more depth to a rider's performance than that… Let's identify a few telling signs of Miller's rise to the podium.
Final Championship Placement: As we said before, each year (with the exception of 2018) Jack Miller has finished stronger than the last. A steady progression from 19th, to 18th, down to 11th, back up to 13th and a significant jump 8th in 2019.
Pre-Season Efficiency Trajectory: Going into the 2020 season, Jack Miller ranks 5th in Efficiency Trajectory. This means that out of all the riders, Miller has the 5th strongest improvement rate in regards to efficiency between the flags. This pre-season outlook takes into account 4 very important variables that are seen in the most successful racers:
1. A strong starting grid position
2. A positive net movement meaning they finished the race ahead of their starting position
3. A large net movement value which suggests they overtook a significant amount of their opponents 
4. A lower volatility signifying productive movement
Pre-Season Consistency Trajectory: Jack Miller is evolving as a MotoGP rider. His maturity and precision shone through multiple times this last season and his attention to detail has paid off tremendously. The small refinements in performance are clearly portrayed through his Consistency Index trajectory ranking where he sits 2nd, just behind fellow Ducati rider, Andrea Dovizioso.
Pre-Season Speed Trajectory: The Pramac Ducati rider ranks 3rd for Speed Index Trajectory which suggests an increasingly quick rate of improvement in the speed department. This is much more than Miller simply exploiting the raw power of the Ducati. He has harnessed the power of this incredible machine and has shows his ability to strategically plays the Ducati's strengths to his opponent's weaknesses.
A dangerously competitive rider is one who is able to pair an unmatched consistency with a superior speed. On top of that, riders who are able to understand where exactly on a circuit they need to push vs conserve their energy and tires… now that is what makes a champion. We hope to see Miller continue on his path to victory as he battles some of the best riders the MotoGP series has seen.