* DOTD = Data Of The Day *
Rider photo sourced from MotoGP.com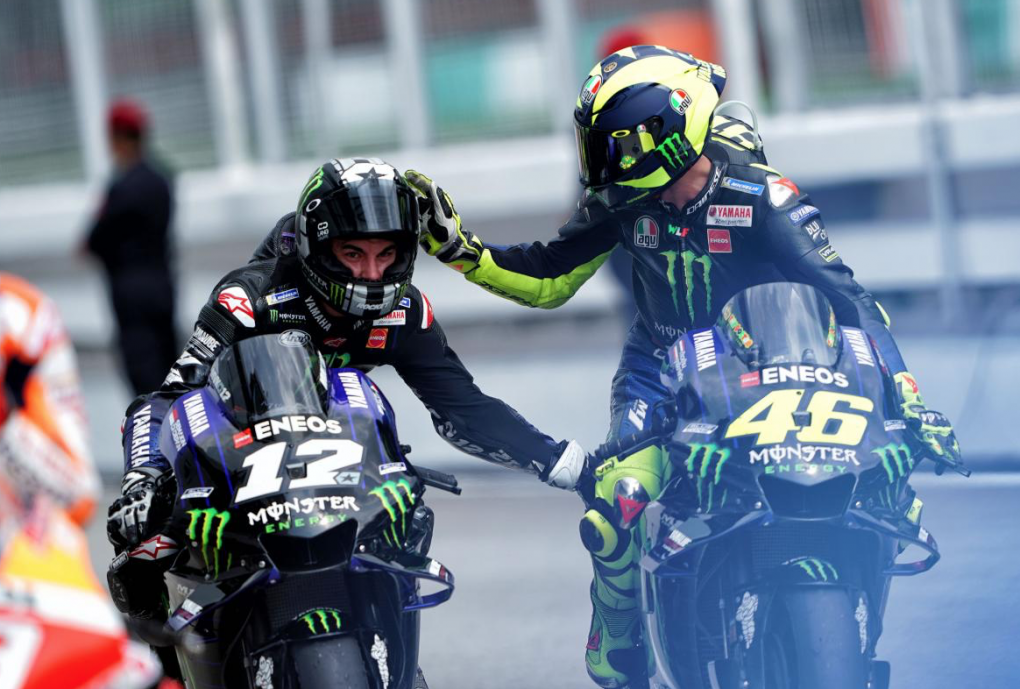 New season, new riders and most importantly, new contracts! Every single rider except Avintia Racing rider, Tito Rabat, is up for contract renewal. Because of this, those who start 2020 with a bang will hold a major advantage over those who ease into the season as fresh blood runs through the paddock and teams eye the grid for their next shining star.
The series has high hopes for the 2020 rookies after the impressive show put on by the 2019 rookies who are now gearing up for their 2nd year in the series. On the other side of the spectrum, many people question the future of some of the more seasoned riders after the unforeseen retirement of MotoGP legend, Jorge Lorenzo.
One of the arguably most talked about riders is Yamaha veteran, Valentino Rossi, as the (almost) 41 year old prepares for another MotoGP season. Rossi will compete alongside his teammate of 3 years, Maverick Vinales, who is hungry for his first World Champion title in the premier league. The two Yamaha Factory riders will have little breathing room as the grid encompasses some of the most unique and talented riders the series has recently seen.
Below we have provided both rider's ranking for the following trajectories: Efficiency Index, Speed Index and Consistency Index. In addition, we have provided a brief summary of what these trajectories mean in terms of historical and projected performance.
| | | |
| --- | --- | --- |
| Index Trajectory Rankings | Valentino Rossi | Maverick Vinales |
| Efficiency Index | 14 | 9 |
| Speed Index | 13 | 6 |
| Consistency Index | 5 | 4 |
Valentino Rossi: A weaker Efficiency Index trajectory ranking suggests that Rossi has more recently struggled with:
1. consistently qualifying onto the front of the grid
2. defending his starting position and proving his ability to overtake opponents
It is no secret that Rossi struggled a bit with the 2019 bike and was often unable to match the speed of other bikes. There is talk of the 2020 Yamaha significantly improving its profile in the acceleration department which would aid Rossi in advancing his Speed Index trajectory. If this can be done without jeopardizing his superior Consistency Index trajectory, we may just see The Doctor back on top once again.
Maverick Vinales: Vinales poses a great threat to the paddock as his momentum through the series has been steady with a handful of moments in the limelight. He may not have entered as hot as Marquez or Quartararo in their first years, but as Vinales and his team continue to dial in the Yamaha, his future becomes brighter and brighter.
Maverick's trajectory trend follows closely to Rossi's as his weakest ranking falls on Efficiency and his strongest ranking falls on Consistency. His outlook looks similar to his teammate's as an improvement in overall speed would theoretically solve a majority of the issues. A stronger qualifying and more reliable momentum forward through the grid would reflect well on his Efficiency Index trajectory. This season we hope to see a more reliable performance from Vinales as last year, he was either on his A+ game, or was lost in the sea of riders.