* DOTD = Data Of The Day *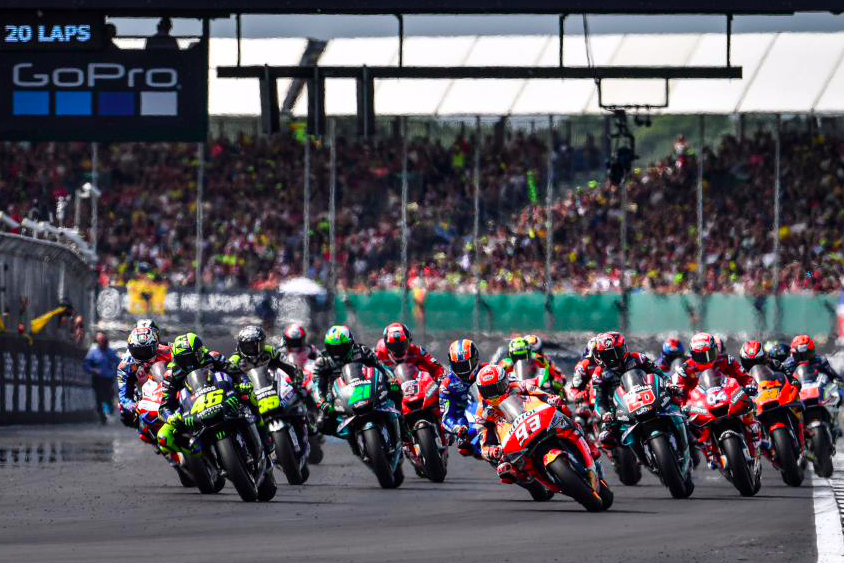 Okay, it may not necessarily be a "hidden" gem, but nonetheless, the Silverstone Circuit is a gem and has rightfully earned its spot in our Data Of The Day. When overlaid with two very unique sets of data, Silverstone ranks as one of the most competitive circuits in the series.
The two pieces of data utilized in this study are:
The Silverstone Circuit ranks 3rd in the Average Net Predatory/Prey Movement Index. This means that on average, the British GP experiences frequent passing and change in rider position from one lap to the next. This top ranking suggests that Silverstone stands as one of the more difficult circuits that holds less manufacturer advantage and rewards individual rider skill.
The top 5 ranked circuits for Average Net Predator/Prey Movement Index are:

1. Catalunya
2. Silverstone
3. Le Mans
4. Jerez
5. Termas de Rio Hondo
Out of the top 3 circuits listed above, Silverstone has the smallest range in Average Historical Combined Index. (If you are unfamiliar with Grand Prix Scout's unique indexing system, click here!)
A small range in Combined Index reflects tight competition across the grid, with no outliers falling behind or racing ahead. Similar to the Net Movement Index, this indicates a highly competitive circuit as each rider's skill level falls within the same playing field.