* DOTD = Data Of The Day *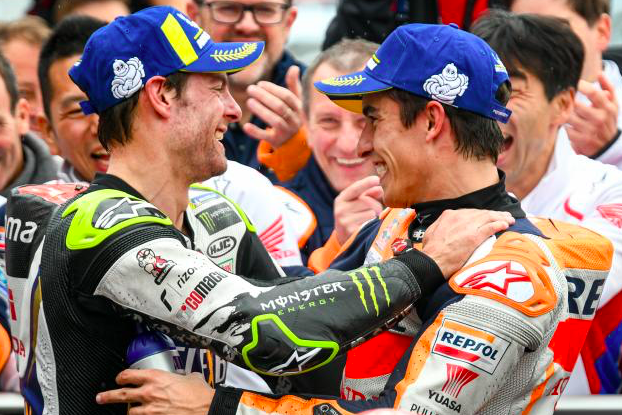 It is no secret that Repsol Honda rider, Marc Marquez, took the 2019 season by storm. He won the World Champion title by 151 points and single handily snagged both the Team and Constructor Of The Year award.
Some would say that 2019 was a very successful year for Honda, others would strongly disagree. On the surface yes, Honda dominated. But if you look across the grid, where were Marquez's fellow Honda riders? Some were recovering from injuries, others were scrambling to adapt to the new machine. LCR rider, Cal Crutchlow made 3 podium appearances but was not able to maintain a consistent performance otherwise. At the end of the day, it is not sustainable for a manufacturer to rely on one rider to defend their name.
There is talk of the 2020 Honda being more rider friendly to (hopefully) expedite the new season new bike adapting period. We hope to see Crutchlow, Nakagami and factory rookie, A. Marquez find their groove sooner rather than later because as it stands, Honda does not fall within the top ranked trajectories.
It is the Italian manufacturer, Ducati who ranks highest for the combined speed and consistency trajectories, followed closely by Yamaha. This means that the riders with the quickest rate of improvement for speed and consistency are currently on either a Ducati or Yamaha. These riders have offered positive reviews from their pre-season testings and are on track to come in HOT to the 2020 season.