* DOTD = Data Of The Day *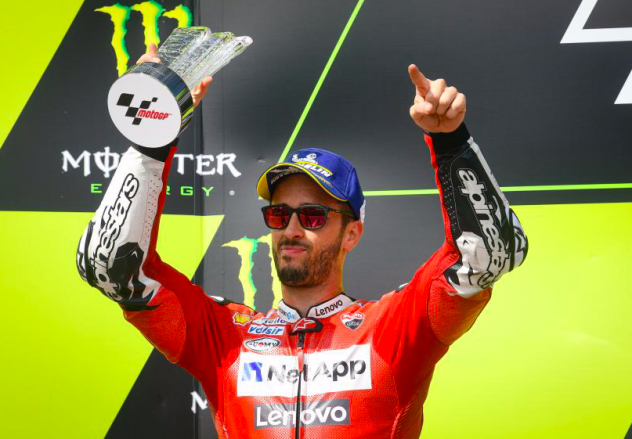 We've said it before and we'll say it again, fast times are nothing without consistency. Sure, a fast lap time can give you a leg up in qualifying, but in order get ahead and stay ahead, a rider must maintain a certain level of consistency.
Riders tend to enter the series one of two ways:
Guns absolutely blazing with fast, yet inconsistent times that result in unreliable race weekends
Slower times that do not sacrifice consistency which ultimately result in gradual improvement up the grid (the what we like to call, more mature route)
As riders carry out their race career, we expect to see smaller jumps in improvement as they refine their seasoned skills to adapt to the ever evolving sport. On the contrary, greener riders are expected to show a rapid rate of improvement as they prove their worthiness and defend their seats. Because of this, we rarely see the more seasoned riders at the top of the pre-season trajectory rankings.
Andrea Dovizioso is an exception to the rule as he ranks #1 for Consistency Index trajectory going into the 2020 season. This means that out of all the riders, he shows the the quickest rate of improvement with the strongest 2020 outlook in the consistency department. It can be hard to teach an older dog new tricks, but do not doubt Desmo Dovi as he builds off his strong foundation and continues to prioritize and refine his needed skills.