All photos sourced from MotoGP.com
Racers (and athletes in general) carry out very diverse training programs in order to maintain balanced muscle groups, supplement their repetitive training movements and prevent injury. One of the arguably most important factors for road racers in regard to injury prevention is flexibility training.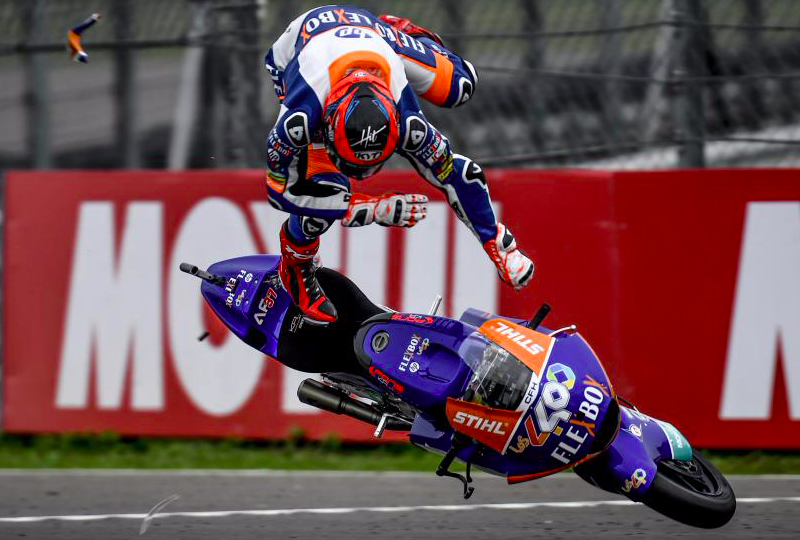 Picture a gnarly high side coming out of a corner. The rider gets launched into the air, crashes down onto the asphalt and the momentum continues as they roll/slide into confusion. A mentally and physically damaging experience.
Having full range of motion in your joints will greatly reduce the chance of injury, especially when enduring a high speed crash. Yes, riders do wear incredibly protective leathers that have airbags within them that deploy (ideally) before a rider hits the ground. The leathers themselves restrict total range of motion but when rolling across the ground, limbs can move in very interesting ways.
Protection of the body through flexibility training goes beyond just crashing though. The ability to maneuver a race bike in and out of corners when your body is hanging off the side requires a fine balance of strength and flexibility. Additionally, riders are all built differently and the natural position for one individual may vary from someone in the next garage over. Being able to find an optimal race position requires flexibility throughout the entire body, especially for those who taller guys.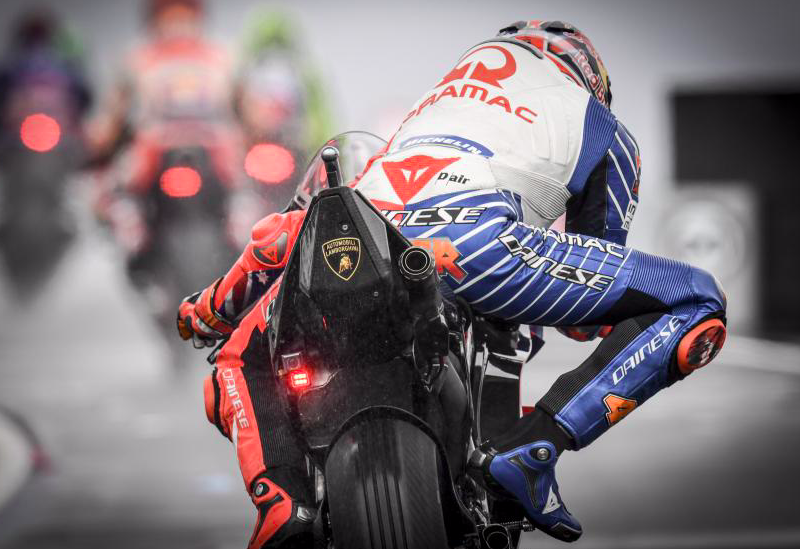 While stretching at home is important, so is taking the time prior to jumping a bike! It not only promotes blood flow to the muscles, but it also allows riders to check in with their bodies, regroup and find a moment of self-peace. Remember, flexibility falls under the umbrella of cross-training and one of the goal's of cross-training is to promote both mental and physical health.