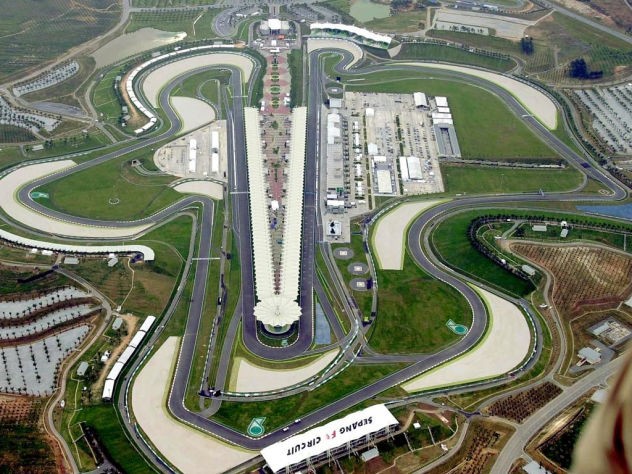 The Sepang Int. Circuit has a little bit of everything. Two long straightaways, a handful of hairpin turns, a nice double apex and fast flowing connectors.
So, why is this important?
Let me begin with that it is very important.
Riding on such a diversely configured circuit translates to a fair man's game. Not one bike or rider holds a huge advantage over another. Some teams crush it on straightaways (pssst Ducati), others find their groove on fast, flowing sectors (yes, Yamaha and Suzuki), while others have a history of dominating through tight, technical sectors (hey Honda…).
So while other circuits play to one man's note, mastering the Sepang Int. Circuit comes down to knowing your and your bike's strengths, where on the circuit you can utilize them most and how you can strategically overpower your opponents regardless of their skill sets. Being able to acknowledge your areas of improvement is essential in order to know where to push and where to preserve energy and tires.
Let's break each sector down to identify their unique characteristics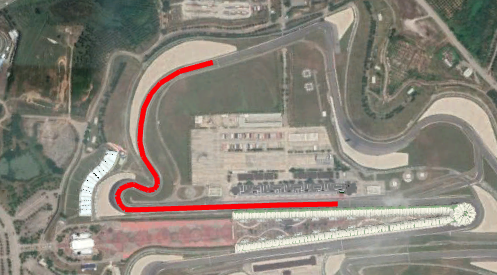 Sector 1 – The least technical and shortest of the 4 sectors.

Sector 1 starts each race with a bang as it alone, encompasses the verstilality of the circuit. It eases riders into the rollercoaster of sectors before landing them in the fast, more sweeping sector 2. Additioanlly, sctor 1 stands as a recovery area for those who lack a certain level of acceleration power throughout sector 4.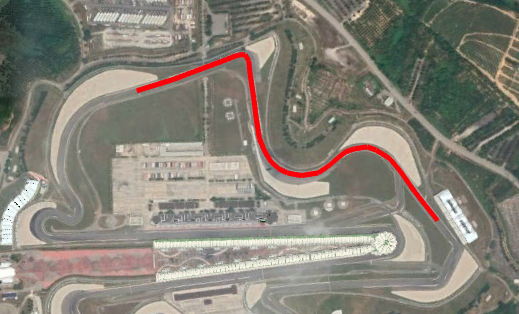 Sector 2 – Slightly more tehcnical , slightly longer and overall pretty mellow.

Sector 2 begins to open up more as it transitions into the sweeping section of the circuit. Maintaining higher speeds, sector 2 builds momentum into the most demanding of the 4 sectors, sector 3.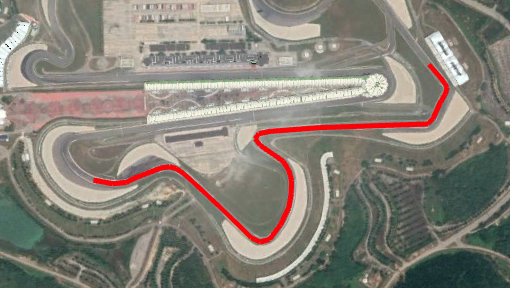 Sector 3 – The longest, most technical sector with double the amount of turns.

Racing requires stamina and strength and if any sector is going to test that, it is Sepang sector 3. A combination of more technical turns with the ligering sweepers, many riders risk losing their momentum in this demanding sector. Sector 3 stands as the longest of the 3 sectors making it a key place to gain ground on opponents.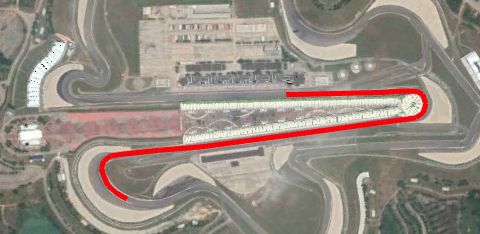 Sector 4 – The 2nd longest, somewhat technical, fast sector.

Hard breaking and fast acceleration is key to sector 4. Those who can match their performance from sector 3 in sector 4 will prevail as together, these sectors make up over half the total length. Superior sector 3 times will be essential for those who lack acceleration power in sector 4.
For a more in-depth analysis on the Sepang International Circuit, check out the "Circuit Stats" section of our website where we provide individual profiles of each circuit in the series.
Click here to learn more about Grand Prix Scout's circuit analysis.
Today we explored a different angle of racing. Whereas we usually dig into specific rider's historical performances and future projections, today we highlighted a very important factor of racing. That being, a rider's environment and self-awareness on any given circuit. Excelling in such a dynamic sport goes beyond physical and mental health. The ability to acknowledge outlying factors as well as the unique skills/techniques found in those on the grid takes experience, knowledge and maturity.