All rider photos sourced from MotoGP.com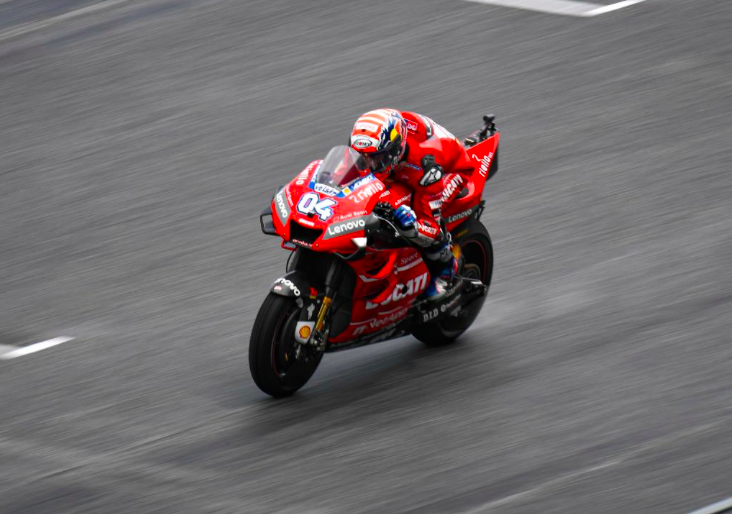 With his 8th World Champion title secured for the 2019 season, Repsol Honda rider, Marc Marquez is smooth sailing for the remaining 4 races this season. Now we turn to Ducati rider, Andrea Dovizioso, who is on track to take another 2nd place in the final championship rankings.
While Marquez was able to pull away by enough points to seal his victory before the end of the season, Dovi has some work to do in order to defend his position against the 5 riders who are coming in hot just behind him. Let me refresh you on the current point standings for P2 – P7.
P2: Andrea Doviozso with 215 points
P3: Alex Rins with 167 points
P4: Maverick Vinales with 163 points
P5: Danilo Petrucci with 162 points
P6: Valentino Rossi with 145 points
P7: Fabio Quartararo with 143 points
The 72 point gap between Dovizioso and Quartararo may seem like a stretch, but it's the slim 24 gap between P3 and P7 that makes the race to Valencia that much tighter. One podium finish at the Twin Ring Motegi and Yamaha rookie, Fabio Quartararo could easily surpass the Yamaha living legend, Valentino Rossi.
If Dovizioso is able to keep his wheels up and maintain his consistent, average finishing position of 3.5, he will have a smooth journey to the World Champion runner up position for a 4th year in a row.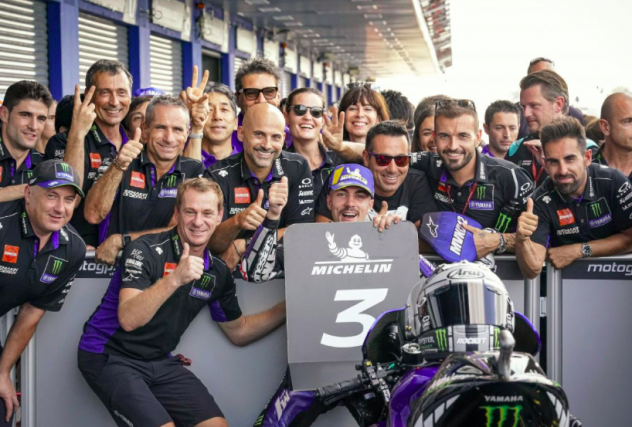 Spanish rider, Maverick Vinales has been on a podium streak for the past 4 races with the exception of Aragon where he crossed the checkered line in 4th. Currently only 4 points behind Suzuki rider, Alex Rins, Vinales has a positive outlook as he has maintained a consistent momentum with the Yamaha team.
Rins on the other hand has had a sporadic performance this season with 3 podiums, 3 DNFs and an inconsistent final race position, usually falling within the top 10. He has shown both his and the Suzuki's potential to be a serious threat in the series as his notably smooth riding style outshines many of his opponents. But without an improvement in performance consistency throughout the race weekends, Rins may see a gradual slip in championship points.
Riders and teams are enjoying a well deserved week off after a grueling hot Thai Grand Prix. All eyes ahead to Japan where we will see chapter 16 of the 2019 season commence at the Twin Ring Motegi!