All rider photos sourced from MotoGP.com

With his 8th World Champion title secured, Marc Marquez leaves his fans and opponents speechless as his talent continuously progresses and his impact on the sport deepens. Each season, Marquez and the Repsol Honda Team raise the bar with more consistent, strategic performances that allow the Spanish rider to claim the title one race sooner than the previous.
In 2017, Marquez won the championship at the final race in Valencia. In 2018, he was able to put enough points between himself and Dovizioso by the 16th round and claimed his 7th title in Japan. This season, Marquez maintained such a superior level of performance from race to race that he was able to seal the deal one race sooner as he claimed his 8th title at yesterday's race in Thailand.
Today we are going to analyze Marquez's past 3 journeys to the World Champion title by tracking his combined index fluctuation throughout his 2017, 2018 and 2019 seasons.
2017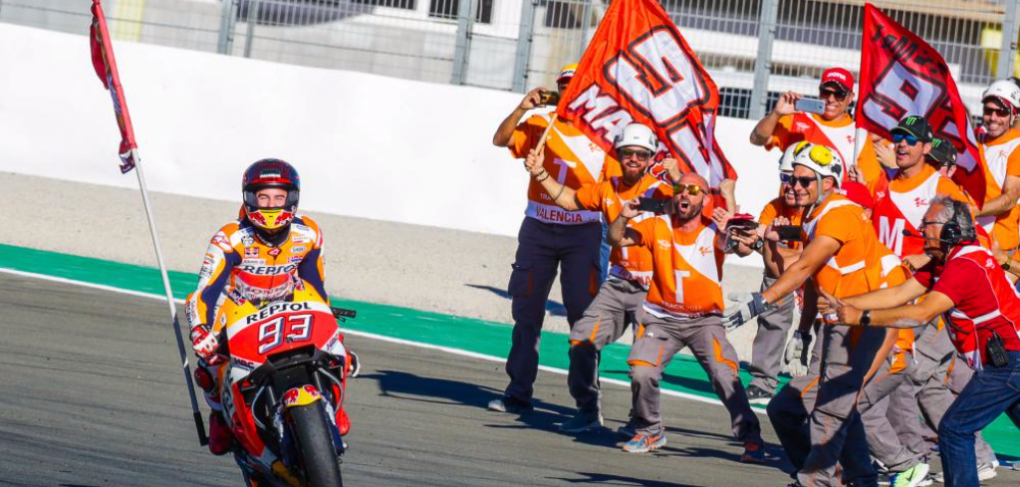 In 2017, Marc Marquez took a total of 8 poles and 12 podium finishes, 6 of which where 1st place. His final championship points reached an impressive 298 by the end of the season and as I said before, he earned the World Champion title at the final race in Valencia.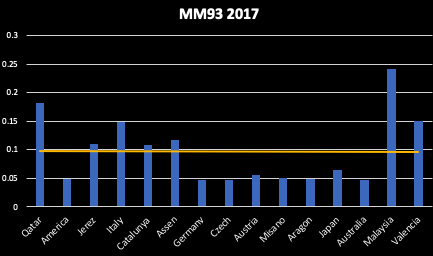 Compared to the 2 years to follow, Marquez's 2017 combined indexes reflected great fluctuation from race to race. So while the indexes may have remained competitive and superior to most other riders, Marquez lacked a certain level of consistency from one circuit to the next.
Now, you must remember that we are comparing his historical performance to hiscurrent season performance. Yes, Marquez is an alien. His data shows an incredible rate of improvement throughout his career and his numbers are something that most riders dream of obtaining. But to progress in the sport, you must recognize areas of improvement and for Marquez, it was consistency. To put it in numbers, Marquez's combined indexes throughout the 2017 season had a 0.193 range from his strongest to weakest race index.
To put it in perspective, this season, Marquez has trimmed his index range to 0.095!
2018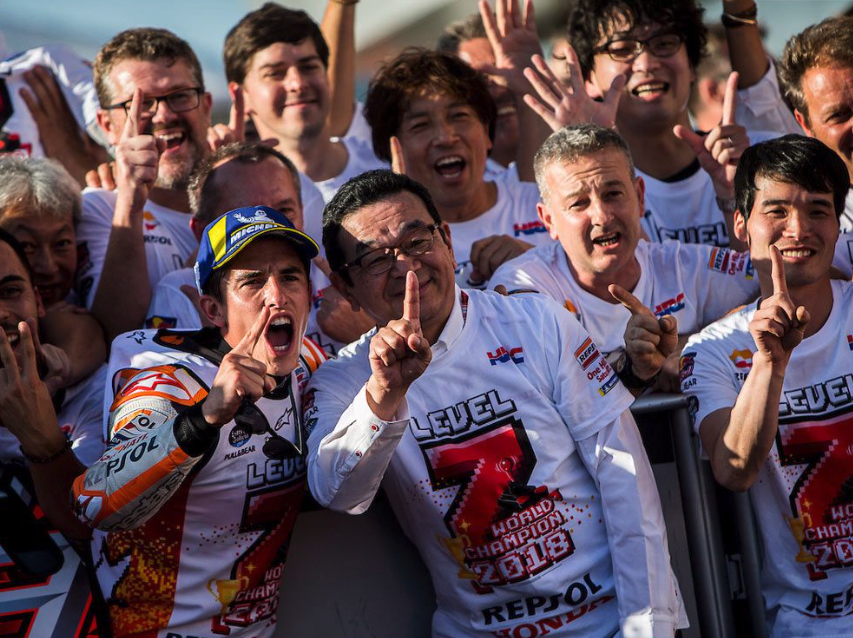 Marquez began tightening up his performance significantly during the 2018 season with 7 poles and 14 podiums, 9 of which were 1st place finishes. He improved his total podium finishes that year by 2 races and finished the season with 321 points. Sealing the World Champion title by the end of the 16th race, Marquez's talent was unmatched as he stood as the one man to beat each race.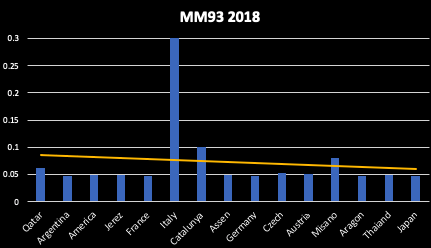 With the exception of the Italian Grand Prix, Marquez kept his combined indexes within 0.053 of each other and proved his ability to buckle down and improve the fine details that ultimately have the biggest impact.
2019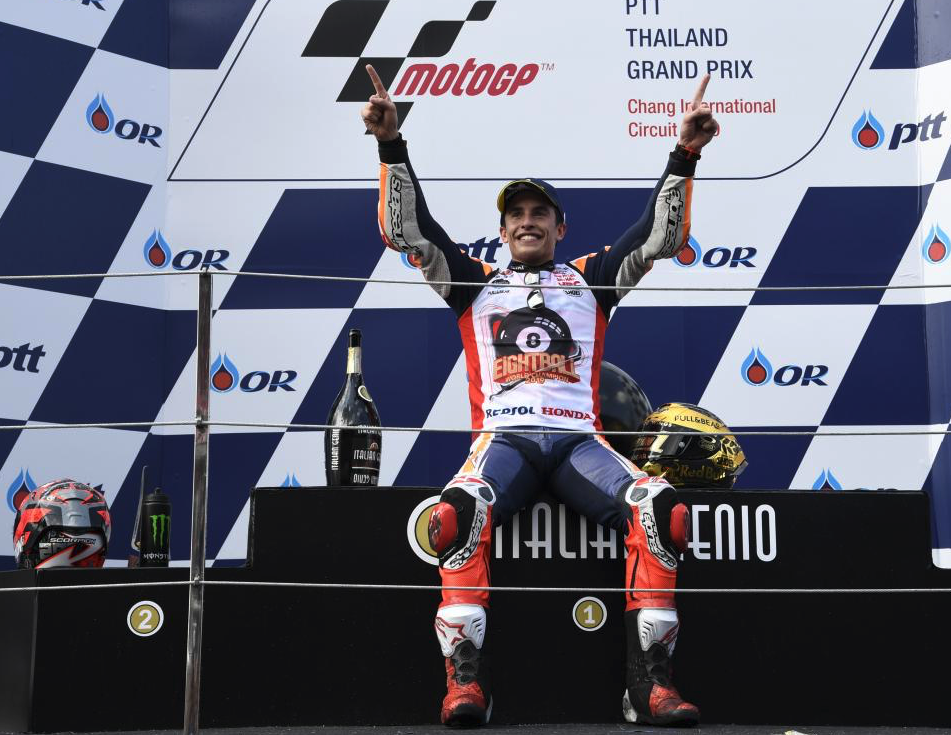 As the series progresses, so does Marquez's ability to dominate the season at a surprising pace. Within the first 15 races of the 2019 season, Marquez has earned 9 pole positions, 14 podium finishes, 9 of which were 1st place and 1 DNF at COTA.
In other words, with the exception of the American Grand Prix, Marquez has been spotted on the podium every single race this season. And guess what, we still have 4 more races! Let that sink in….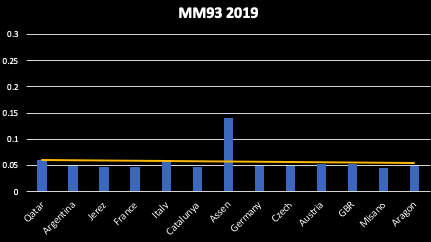 The Spanish rider has improved his combined index consistency and has trimmed his index range down to 0.095 from the start of the season to his title win.
When he first joined the series, Marquez quickly adapted to the Honda, a bike that many will note is not an easy ride. He's made mistakes along the way and from there has become a stronger, more mature rider who has found his rhythm. Marquez has reached a point in his career that requires fine tuning of skills to remain ahead of the pack.
Next season may bring a new wave of competitors for the now 8 time World Champion, but for now, we applaud both Marquez and the Repsol Honda Team as they bask in the glory of another world title.