All rider photos sourced from MotoGP.com
So What Is Grand Prix Scout's Gentleman's Betting?
By utilizing our performance and trajectory indexes for all riders on all circuits, we are able to build statistically fair "Dream Teams" for every race. These Dream Teams compete for championship points meaning, which ever team brings home the most cumulative points is the winner. The teams are "re-built" each week as indexes are unique to a specific circuits and the Super Evolution Index fluctuates with current season performance.
Q: What is the Super Evolution Index?
A: This is Grand Prix Scout's newest indexing system that takes into account our historical Speed and Consistency Indexes that measure race performance on any given circuit and handicaps it by current season performance. 
Fun Facts From The Past 13 Rounds of Gentleman's Betting
Fact #1: MotoGP fans have a slim 23% success rate in predicting which Dream Team will bring home the most cumulative points at each GP this season.
So What: each race offers opportunities to win against the other players if you do your homework.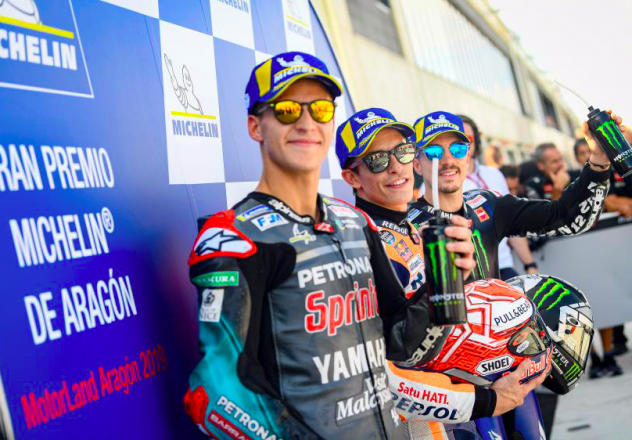 Fact #2: MotoGP fans are often drawn to Fabio Quartararo as an individual on a team as his team is predicted to win 69% of the time by the majority vote.
So what: his team has only won 15% of the time so the other 4 dream team riders really do matter for each new race.
Fact #3: MotoGP fans now understand that the race winner does not always carry the Dream Team as the players have only chosen Marquez's team 15% of the time even though he continues to dominate the series.
So what: high profile riders don't guarantee a Dream Team's success.
What Do These Stats Tell Us?
Individuals often find a sense of security in voting with the masses


Grand Prix Scout's gentleman's betting focuses on the bigger picture as each teammate carries equal weight and has the potential to make or break the team's chances of winning


Racing is more than a fast bike, it is a mosaic of variable circumstances