All rider photos sourced from Motogp.com
He came, he conquered, and then he left? The newest member of the factory Ducati team, Danilo Petrucci, started the 2019 season off with a bang but more recently, has gone off the grid. Did he peak and plateau?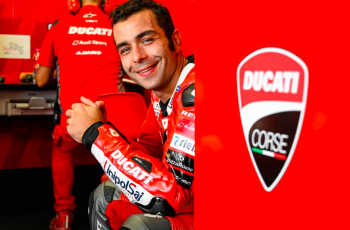 Let's rewind… The first 3 races of the season, Petrucci finished in 6th place and improved by 1 position at Jerez (race #4). After easing into the season with his new team and new bike, Danilo Petrucci absolutely demolished the next 3 races. A 3rd place in Le Mans, his 1st race win at his home circuit in Italy and another 3rd place in Catalunya, Petrucci seemed untouchable. It was around this time that the Italian rider signed on for another year with the Factory Ducati team.
After Catalunya, Petrucci had a few good races before falling into the crowd. While he was consistently finishing top 5 for a while there, he is now finishing more like top 9. This may not seem like a significant change to most people, but when we're talking about precious championship points, this is a huge drop.
Going from a World Champion contender to a top 9 finisher, Danilo Petrucci has been engulfed by the field and needs some serious improvements if he wants to maintain / improve his current championship standings. Currently sitting in 4th, Petrucci has a nice cushion around his standing with 27 point gap between him and Maverick Vinales who currently rounds out the top 5 riders. The Ducati rider is only 4 points behind Alex Rins, who by no means has been slacking.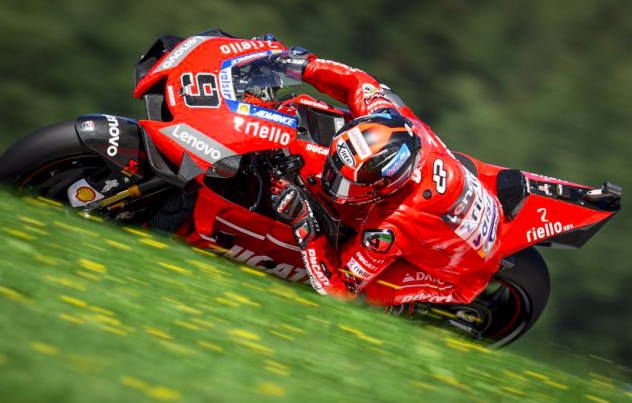 Going into the San Marino Grand Prix, Danilo Petrucci ranks 10th by Super Combined Index and is coming off a hot testing at Misano where he ranked 2nd after the 4th session. As far as his historical predator and prey abilities, Petrucci ranks 8th for average predator index at the Misano World Circuit. Even stronger than that, he ranks 6th for average prey index. 
We hope to see Petrucci ride with an offensive style to better study his opponents, identify the biggest threats in regard to race position and championship rankings, and execute riding techniques at the optimal times.
Good luck to Danilo Petrucci and the Ducati team as they head to the San Marino Grand Prix!