All rider photos sourced from MotoGP.com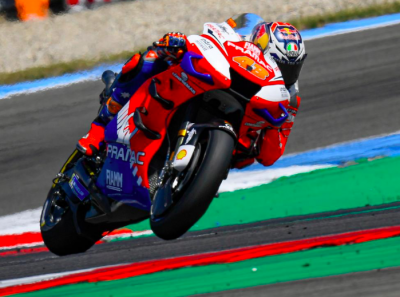 Often referred to as a wild card, Australian rider, Jack Miller has been one to watch as he races though his 5th season in the MotoGP series. Halfway through his 2nd season with the Ducati Pramac Racing team, Miller currently sits in 7th place in the World Championship rankings, a slim 2 points ahead of Yamaha rookie, Fabio Quartararo.
As riders stand 1 week away from the start of the San Marino GP, the Grand Prix Scout team is well underway with extensive rider and circuit analysis. Today, we are shinning the light on one of Miller's biggest strengths and one of his biggest weaknesses at the Misano World Circuit. The two go hand in hand and the general concept of them are often covered on race day but with very little detail and very little contextual analysis.
Predator and Prey Ability
The ability for a rider to:
1. Predator: Study his opponents and surrounding variables to ride with an offensive style and pick off others as he climbs through the pack.
2. Prey: Utilize his and his bike's strengths to defend his lines and hold a position without being engulfed by the pack.
The Grand Prix Scout team has developed both a predator and prey index to quantitatively study these two attributes and rank riders against each other and themselves on any given circuit. To learn more about our unique indexing systems, click here.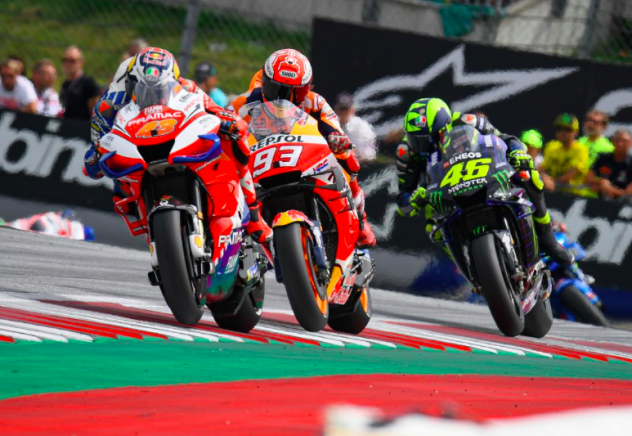 Let's start with the good news. Taking into account the 2015 – 2018 San Marino GPs, Jack Miller holds the strongest average predator index in the group, followed closely by Marquez, Vinales and Dovizioso. This index takes into account grid position as well as the number of riders overtaken during the race. Jack Miller's superior predator index reflects a mix of these two variables as some years he qualifies onto the front row of the grid and other years he redeems himself after a poor qualifying with a strong race finish. Regardless, Miller has been racing long enough to know his more seasoned opponent's strengths, weaknesses and unique techniques. Using this knowledge to his advantage, Miller can better determine the optimal times of pushing vs patiently studying.
A poor qualifying often leads to Miller buckling down and producing a fantastic predator index as he picks off numerous riders between the flags. On the contrary, a strong qualifying often more times than not ends with a notable drop in position from grid to checkered line. In other words, Jack Miller's prey index is nowhere near as strong as his predator index as he falls mid pack in this department.
One of his biggest obstacles, frequently seen throughout the start of the 2019 season, is his ability to preserve tires. Starting off strong, sometimes even ahead of the unstoppable Marc Marquez, Miller often makes an appearance before slowly dropping position lap by lap. His demanding riding style pushes hard off the grid, burns through tires after a handful of laps, and leaves him without the grip needed to maintain superior lap times. A dash of maturity in his riding style would go a long way and provide him with the stamina that the podium riders hold over him.
All eyes ahead to the San Marino Grand Prix! Good luck to both Jack Miller and Pramac Racing.