All rider photos sourced from MotoGP.com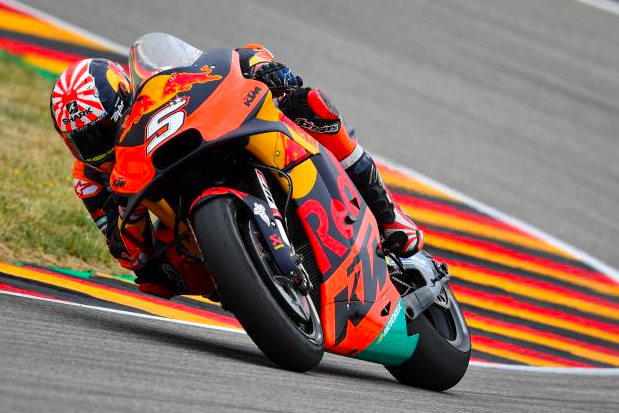 Since joining the MotoGP series back in 2017, French rider Johann Zarco has had a rollercoaster of a career with many noteworthy moments. Coming in hot to the series after two years as the Moto2 World Champion, Zarco quickly found his stride with the Yamaha team before moving to KTM this season.
This past week, Zarco and the KTM team announced that come November, their professional relationship will come to an end as Zarco retires from the KTM Factory Racing Team. His future involvement in racing is uncertain but for now, Zarco will finish the 2019 season alongside his teammate, Pol Espargaro as they continue fighting for championship points.
Let's recall the times that Johann Zarco shined most since joining the premier league of racing.


2017 – Yamaha
Johann fought his way to the front row of the grid six times within his first year of joining the series. These top qualifying positions included the following GPs:
France
Netherlands
Japan
Australian
Malaysia
Valencia
These front row grid positions resulted in three podium finishes that year with his first one being at his home Grand Prix at Le Mans and the other two in Malaysia and Valencia.


2018 – Yamaha
In 2018, Johann increased his number of front row grid positions to a total of eight, with three pole positions including a proud one at his home circuit in France. That year, his front row grid starts led to podium finishes in Argentina, Jerez and Malaysia.
Johann's front row starts took place at the following GPs:
Qatar
Argentina
America
Jerez
France
Japan
Australia
Malaysia
Johann Zarco finished 6th in the World Championship rankings in both 2017 and 2018.


2019 – KTM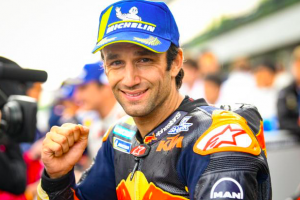 A season for development, Johann Zarco has been working hard to contribute to the evolvement of the KTM Factory Racing Team. With one front row grid start at the Czech GP, Zarco has not found an immediate harmony with his new bike as he did with Yamaha.
Finishing in the top 15 more times than not, Zarco continues to push forward and will finish out the 2019 season, leaving nothing behind.