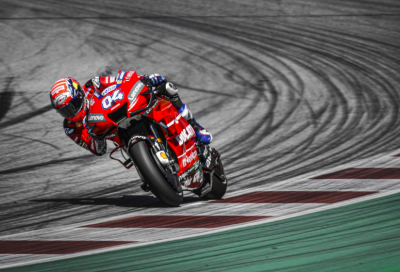 The race weekend began with warm, dry conditions and significantly elevated circuit temperatures. Ducati rider, Andrea Dovizioso came out guns blazing and finished in P1 for the first round of free practice. Honda rider, Marc Marquez was not going to let Ducati take off just yet, (as they historically have) and came in HOT to FP2 where he finished in P1.
While riders were testing out their slick tires today, all that may change as the weekend unravels. Saturday qualifying is forecasted to reach much higher air temperatures than today with humidity levels steadily climbing throughout the afternoon. Due to the elevated air conditions, rain is not likely as the warmer air has a higher moisture holding capacity. With that said, if the humidity continues to increase into the late afternoon, showers may arise as the air reaches its moisture holding capacity and temperatures begin to drop.
Humid conditions are expected to remain throughout Saturday night and with an expected drop in air temperature Sunday morning, rain showers may start race day with tricky conditions.
Could this be the first wet race at the Red Bull Ring?