All rider photos sourced from MotoGP.com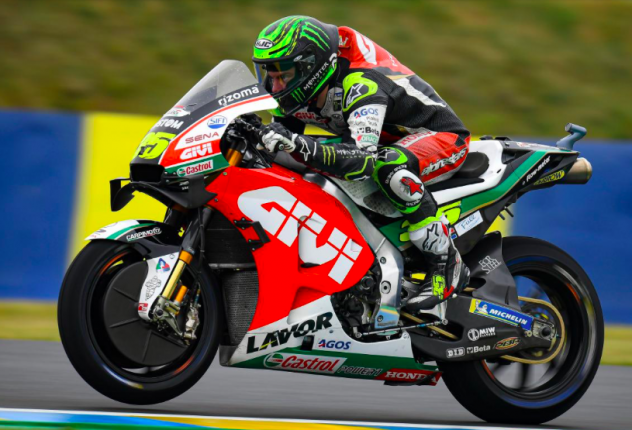 LCR Honda rider, Cal Crutchlow, is often considered a "wild card" during any given race weekend. Competitive when kept on two wheels, the British rider has a high historical DNF rate but is a notable threat if he can finish a clean race.
Looking ahead to the Czech Grand Prix, Crutchlow sits in 2nd place in historical combined index ranking. Today we are going to explore the different variables that contribute to his strong index and identify other areas of historical success and common obstacles he faces. 
Historical Combined Index
Ranking 2nd just below his fellow Honda rider, Marc Marquez, Cal Crutchlow has brought some serious speed to the Brno circuit in the past and has worked to develop territorial areas where he excels. His average speed index holds a heavy weight in this combined index and overshadows his weaker, developing consistency. Let's dive a little deeper…
Sector 4 is Crutchlow's jam. We're talking strongest average speed index out of the entire group. We can expect Crutchlow to utilize sector 4 as an area to gain ground on his opponents and push hard as he concludes each lap. Unfortunately for Crutchlow, this is the shortest sector by a good amount which means it does not offer as much of an advantage in pulling ahead and gaining ground on the pack. If he can maintain this speed through sector 1 and sector 2 where he ranks 2nd in historical speed index, he will significantly increases his potential to overtake and check out.
With that said, one fast sector time may give you a temporary advantage but if the Honda rider is not able to improve his consistency index throughout all four sectors, he will risk losing his momentum, leading position and championship points.
A Strong Predator Awaits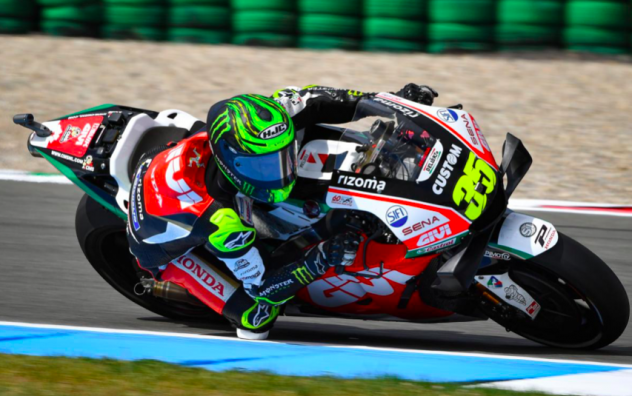 Cal Crutchlow has not only brought incredible speed to the circuit, but he has also proven his ability to ride with an offensive mindset which is reflected in his strong predator index. Crutchlow started both the 2018 and 2017 Czech GPs from P5 on the grid and ended each race in P5. In 2017, Crutchlow started from P10 on the grid and took home a 1st place podium finish. 
Needless to say, Crutchlow has earned his 5th place predator index ranking. His seasoned skills allow him to study and acknowledge his opponent's talents and find ways to outshine those with his developed techniques.
All In All
At the end of the day, Crutchlow remains a wild card with a need for speed. His DNF rate at the Brno Circuit is much stronger than at many of the other circuits in the series and his historical qualifying position to final race position has fans hopeful for a repeat of the German GP.
The Honda team (including both satellite and factory) has held the most podiums over the last 4 years than any other manufacturer. Will Crutchlow and Marquez continue to apply the pressure to the other riders? Will the newest member of the Honda team, Jorge Lorenzo come back with the power we saw at the start of the Barcelona GP?