All rider photos sourced from MotoGP.com
In our company's goal, we mention "promoting talent through the series." This means studying the riders who have just bumped up to the premier league, greener riders developing their MotoGP career as well as more seasoned riders that are deep in the series. The 2019 rookies have made quite the impression throughout the first half of the season, reassuring fans that the series is on a steady climb in skill, competition and popularity.
Three of the 2018 rookies are still fighting their way through the championship and today we are going to dive into part 1 of their 2018 to 2019 improvements and challenges. The analysis included takes into account 2018 and 2019 data for the first 9 races of each season.
#30 – Takaaki Nakagami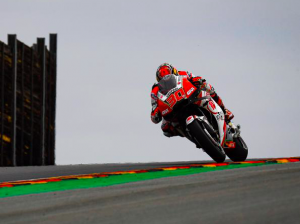 Same team, same number of DNFs and still no front row grid starts or podium finishes. Don't worry it gets more exciting from here. Although the quick stats don't allude to any significant improvement, Nakagami is making great strides as he races through his second season in the series.
The young Honda rider has improved 7 out of his 9 grid starts from 2018 to 2019 showing steady momentum in his qualifying performance. In fact, his average grid improvement is 6 positions! Yes, you are correct, that's huge.
Better yet, Nakagami has been able to carry that moment from qualifying into race day each weekend as he has improved his final position by ~7 positions. There is a maturity in his riding style that has allowed him to study his opponents and from there, prioritize specific skill set development.
#21 – Franco Morbidelli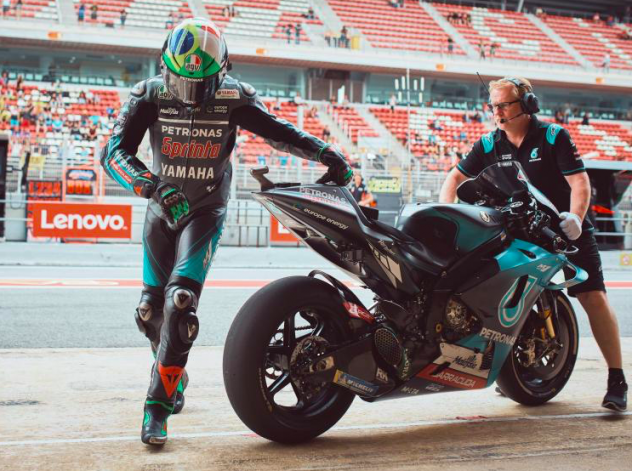 The young Yamaha prodigy, Franco Morbidelli has had some ups and downs this season but overall, we're stoked on what he has delivered. A noticeable jump has been Morbidelli's grid positioning improvement. Not only has he landed 2 front row starts so far this season, but he has an average grid position improvement of 10 spots with a stronger qualifying position each race compared to 2018. Not a bad improvement rate if you ask me!
Next highlight: # of DNFs and what that means… In 2018, Morbidelli finished every single race (well within the first 9) and this year, he has received 2 DNFs already. Is that bad? Well yes and no. Yes because he is missing out on valuable championship points, but no because his pushing himself, his bike, he's taking risks and gaining great achievements. His final position placement has an average improvement of 7 positions, so yes, those risks are paying off.
#55 – Hafizh Syahrin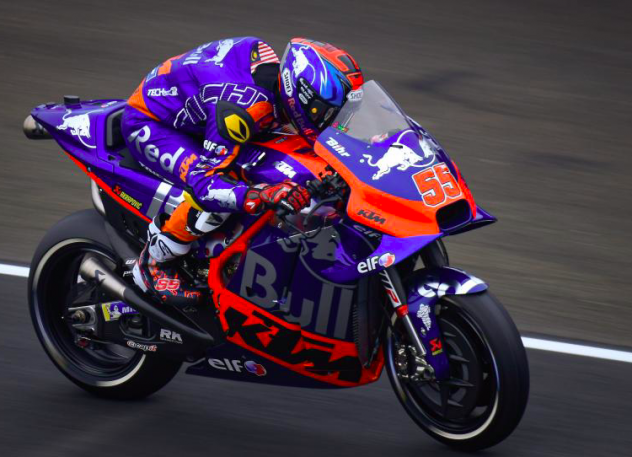 It is no secret that KTM rider, Hafizh Syahrin has had a rough first half of the 2019 season. While the other two 2018 rookies are on a fast, upward improvement, Syahrin is experiencing a performance plateau with a slight descend… 1 out of his 9 positions thus far has improved and his overall average finishing placement worsened by ~3 spots.
With the same number of DNFS as last year, the Malaysian rider needs to crank out more consistent races to prove his ability to adapt with the competitive series. In addition, we need to see stronger qualifying as his average grid position has decreased by 4 spots.
Now we must remember that this is Syahrin's first year with KTM and it is still a developing bike and team. As Syahrin collaborates with his team and mechanics, we hope to see an improved harmony between the Malaysian rider as he fights his way up the championship rankings.
To Be Continued…
Today we focused on each rider's grid and final position fluctuations between their first and second years in the series. Next time we will elaborate on everything that happens in-between the "3, 2, 1, lights out" and the checkered flag. To give you a better idea, we will analyze their rates of improvement in regard to speed, consistency and combined index on the first 9 circuits of the season.
Stay tuned and ride on!